Formula Fusion, the anti-gravity racer currently residing in Steam's Early Access programme has been updated to version 0.05 and now benefits from several enhancements including improved performance and a revamped main menu.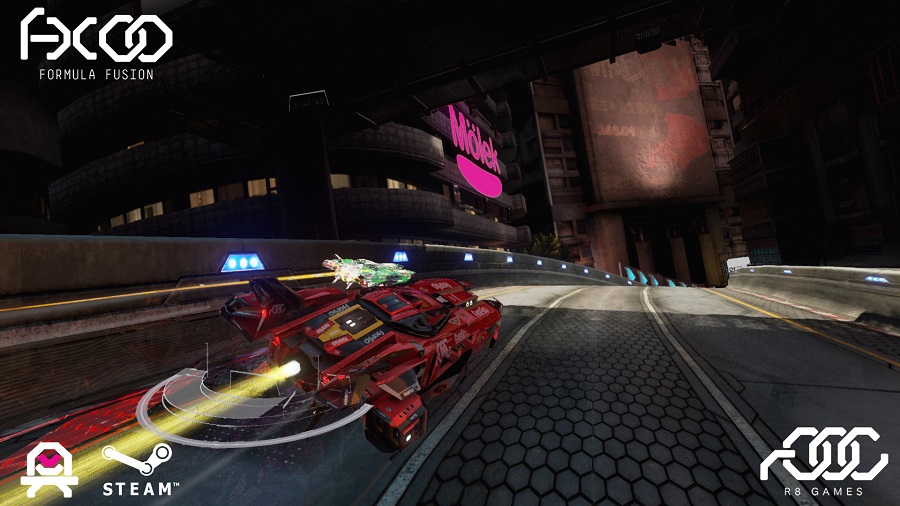 Other additions include a reworked visual lock-on system for rockets, tweaked boost pads, tougher AI difficulty, a reset button on the pause menu and an improved countdown sequence among other little updates.
R8 Games are busy developing the futuristic racing title and, all going well, the finished version should have 7 themed zones, each with 3 tracks, and a final championship track to give a total of 22 tracks, 10 national racing teams, and the ability to research new weapon tech, and upgrades. Formula Fusion will also have eSPORTS racing leagues with records and awards through their partnership with ESL.
We'll keep you up to date with all the latest on Formula Fusion as it happens. You can view the full changelog of the v0.0.5 update below.
Support Team VVV on Patreon: www.patreon.com/TeamVVV.
---
– Revamped main menu, added track select instead of craft select
– Massively overhauled the technical side of the game. Should slightly improve performance. More technical overhauls to come!
– Added some nicer countdown sequences to all maps
– Graphics settings should carry over when the game is closed
– Slightly adjusted boost pad and power-up placement on the first level
– AI Tweaks: Best should be slightly better, worst should be slightly worse
– Boost pad effect slightly change, should pull camera away less now