The first qualifying event of the 2018 F1 Esports Series (which utilises F1 2017) is now live, giving players the opportunity to win a place in the Pro Draft that will see the real Formula 1 teams select drivers that will represent them in the second half of the Esports Series season.
Qualifying is open to all players (PlayStation 4, Xbox One and PC), to participate you'll need to register at this location. Once done, select "Events" from F1 2017's main menu and you'll see the very first qualifying event.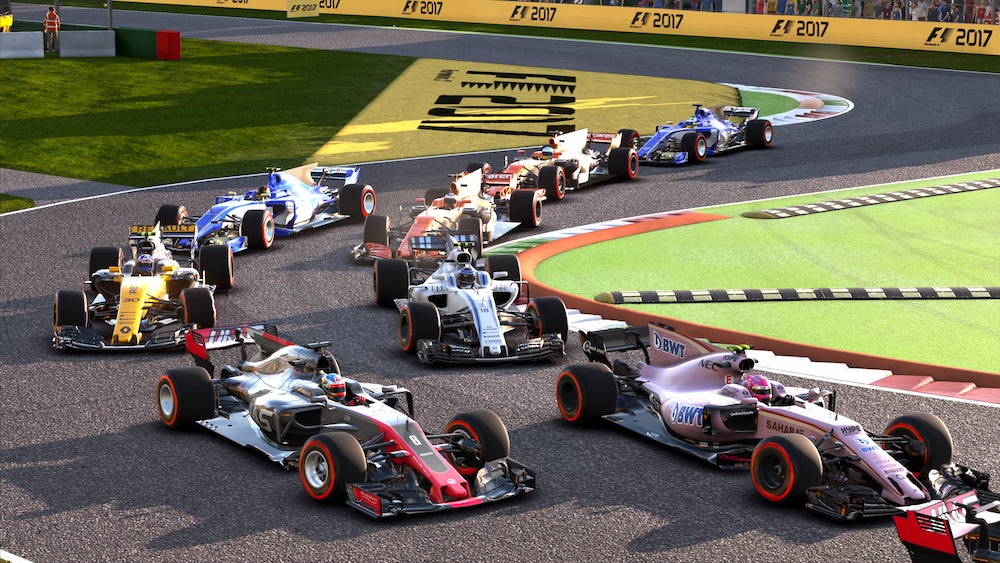 In the first qualifying event you'll be put in the shoes of Mercedes driver Valtteri Bottas as you compete in the Chinese Grand Prix. As was the case last season, you find yourself in sixth place with five laps remaining. The track conditions are wet and drying and you have intermediate tyres. Your event goal is to get in to the top three positions, however, the real goal here is to be the fastest in the world.
The fastest 10 players on each of the three platforms (PS4, Xbox One, PC) will take part in the live-streamed event final around the Shanghai International Circuit (at 50% race distance). This will determine the top three on each platform who will subsequently qualify for the Pro Draft in July.
After Shanghai, the series will play host to the Baku City Circuit, Circuit de Barcelona-Catalunya, and conclude with Circuit de Monaco. Driver assists are permitted during qualification but score modifiers will be applied.
You can find out more details on the event here, and the rulebook is found here.
EVENT 1
Team: Mercedes
Conditions: Wet (Intermediate), but drying
Target Position: 3rd
Starting Lap: 52 of 56 (100% race)