The development team at the much-respected PC racing simulation iRacing have just released their first ever render screenshot of the Aston Martin DBR9 GT1 racing car. The screenshot (below) gives us a glimpse of a clay model version render, so you'll need to use your imagination as to what it could look like when it is finally decorated in it's full racing livery guise.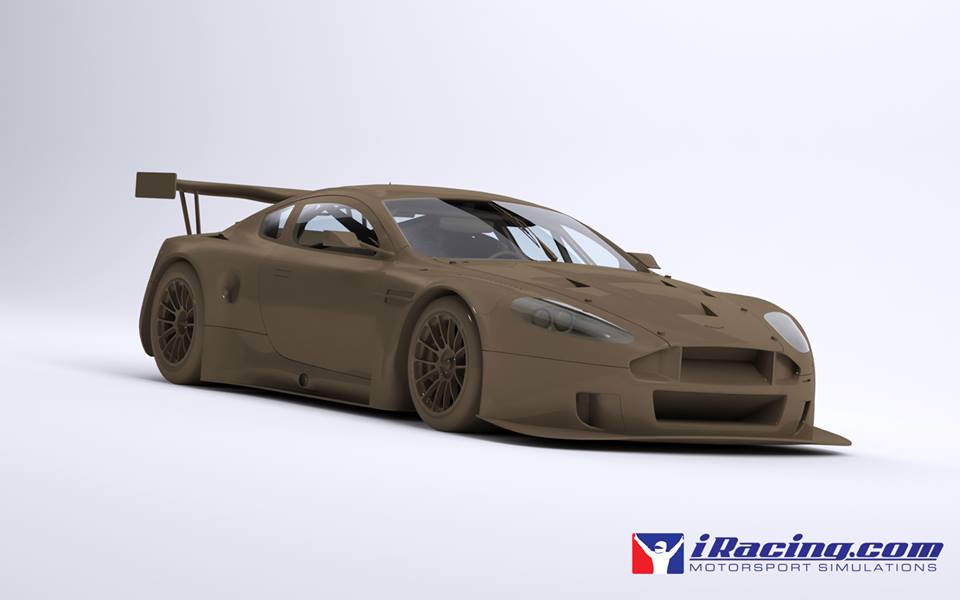 A closer look at the image, which was posted on the official iRacing Facebook page, reveals that it is the 2008 spec of the DBR9 GT1 racer. It is unknown when the car will make its way into the PC racing sim, with the iRacing team commenting: "Sorry, no eta available."
The DBR9 GT1 is not the only new Aston Martin coming to iRacing, there has already been another confirmed in the shape of the awesome Vantage GT3, so we can expect a reveal on that car sometime in the near future, fingers crossed.