Wheel compatibility has been the subject of continuous contention among racing game fans looking to upgrade to the current crop of consoles. It's been long established that last-gen wheels manufactured by the likes of Logitech and Fanatec will no longer work on PS4 and Xbox One, leaving you with no option other than to upgrade to a compatible wheel made by Thrustmaster or Fanatec – not exactly an ideal solution for those that have shelled out hundreds on racing peripherals in the past.
However, player's prayers have seemingly now been answered, as Slightly Mad Studios has made a surprise announcement that Project CARS will support a broad range of Fanatec peripherals on both PS4 and Xbox One.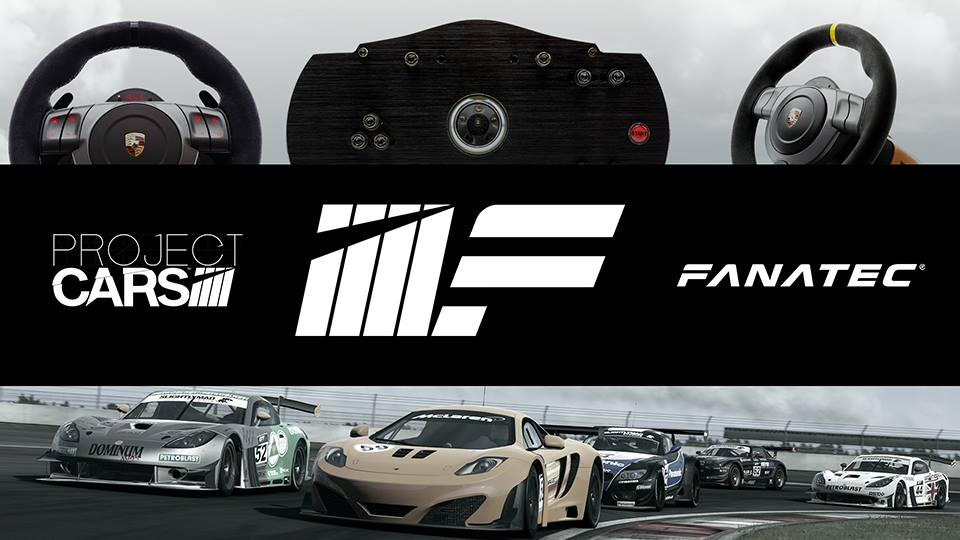 "Wheels, pedals, and gear sticks are the natural input devices for racing games; we have an innate knowledge of how they work from real life and they provide the most immersive, authentic experience for gamers." said Creative Director Andy Tudor in the official announcement. "So as we near the launch of Project CARS we're pleased to announce additional support for the following Fanatec hardware on PC, PlayStation®4 and Xbox One…"
The following Fanatec peripherals will be supported for Project CARS:
PC/PS4
Porsche 911 Turbo S
Porsche 911 GT3 RS V2
CSR Elite
PC, PS4 and Xbox One
ClubSport Wheel Base
Support for the ClubSport Wheel bases for Xbox One will be introduced in a series of unnanounced Xbox One-specific wheel rims.
"Gamers have been enjoying the solid build quality, integrated technology, and pure driving sensation of these fantastic products for a while now on PC and previous-generation platforms but through a continued collaboration with the team at Fanatec players are now going to be able to use the wheels they already own or are thinking of purchasing with Project CARS via an update on day one."
Fanatec's CEO Thomas Jackermeier commented: "The quality of the input devices play an important role in the immersion factor of a simulation and especially our ClubSport series delivers an automotive quality and experience level. We are now bringing this level to PlayStation 4 and Xbox One and Project CARS is the perfect title to make best use of our technology. This combination is a new milestone on gaming consoles."
This of course is a significant development in making existing wheels backwards compatible with current-gen hardware. What isn't clear here, however, is whether Fanatec's compatibility will be limited to Project CARS on consoles in the future – neither DriveClub or The Crew, currently support any Fanatec products, for example, which suggested some sort of exclusivity deal with Thrustmaster who previously had a monopoly with PS4 wheels. This however no longer appears to be the case – hopefully this is an indicator that we will start to see future racing games on PS4 support Fanatec peripherals.
We've updated our wheel compatibility list for Project CARS in light of Fanatec's compatibility update.