Developer Reiza Studios have confirmed that the recently announced Automobilista Motorsports will feature improved graphics over their previous title Stock Car Extreme and have shared an image showing the two games side by side for comparison (as seen below).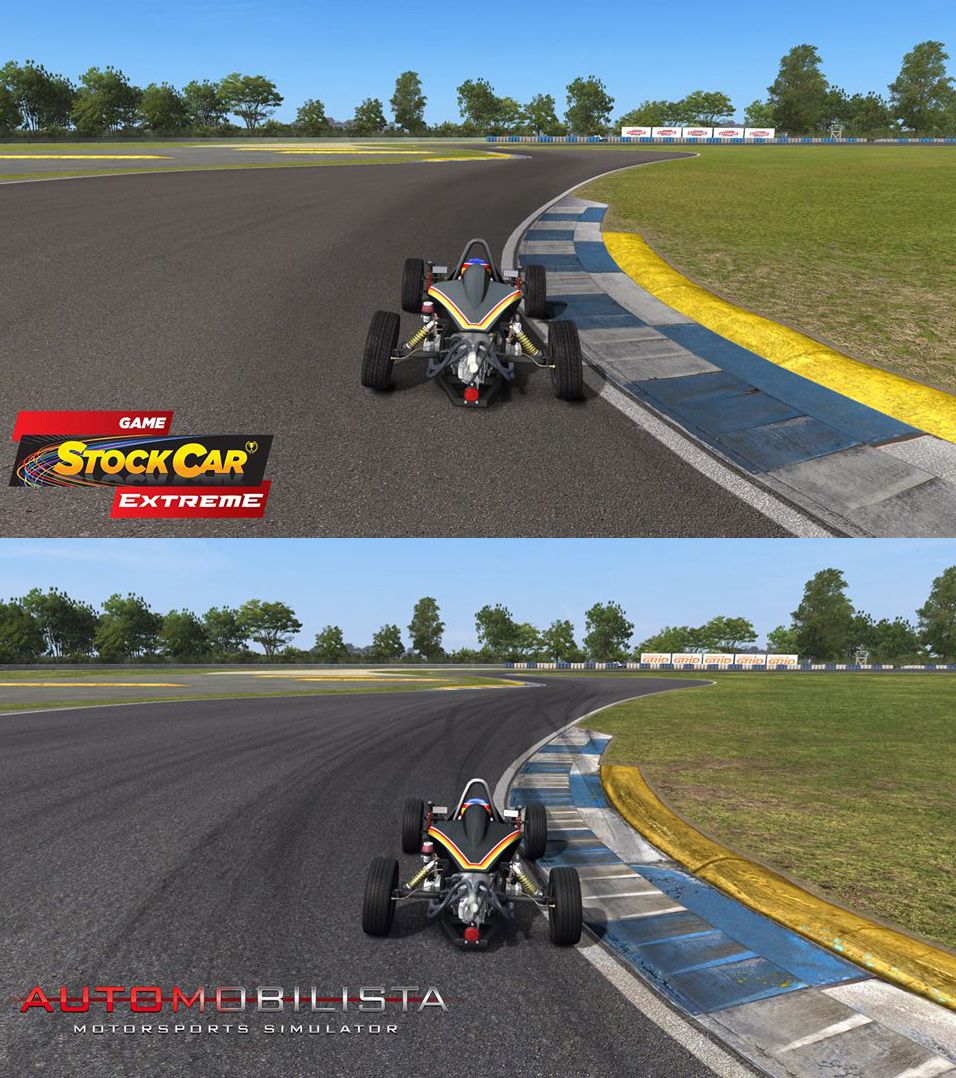 The comparison clearly shows a more worn-in look to the circuit in Automobilista with additional tyre marks on the track and rumble strips. Also you'll note the improved texture quality and lighting, all together Automobilista Motorsports seems to showcase a decent step up in graphics when compared to Stock Car Extreme.
Automobilista Motorsports was born from Reiza´s successful crowdfunding campaign which kicked off in July 2015. The original aim of the crowdfunding campaign was to bring lots of new content to Stock Car Extreme. However due to the success of the campaign and the speed of development, Reiza have since decided to release the content independently under the Automobilista Motorsports moniker.
As to not leave those who've purchased Stock Car Extreme, or indeed supported the crowdfunding campaign, in the dark, current owners of, or those who purchase, Stock Car Extreme before January 5, will have free access to Automobilista Motorsports. Automobilista will not only simulate multiple Brazilian racing series such as Stock Car V8, Copa Petrobras de Marcas, Formula 3 Brasil and the Mitsubishi Lancer Cup, but the sim will also feature disciplines like karting, F1 cars, rallycross, supertrucks, Formula Vee and endurance races.
The Automobilista Motorsports racing sim is expected to arrive exclusively on Steam in Q1 of 2016 at a price point of US$ 39.99.
Help TeamVVV grow by supporting us on Patreon: www.patreon.com/TeamVVV.