Kunos Simulazioni are currently busy working on the Xbox One and Playstation 4 versions of Assetto Corsa, due for launch next year, possibly April.
The development team are working alongside publishers 505 Games in order to lighten the load of bringing Assetto Corsa to the current generation consoles. Speaking with Redbull, Licensing Product Manager, Marco Massarutto from Kunos said: "Since we are experiencing the porting process for the first time, and considering our limited manpower, it simply wouldn't have been possible to create a console edition of Assetto Corsa without a publisher, or at least, the overall process would have required much more time. Of course, the interest of 505 Games for Assetto Corsa has been relevant to decide to bring it to consoles."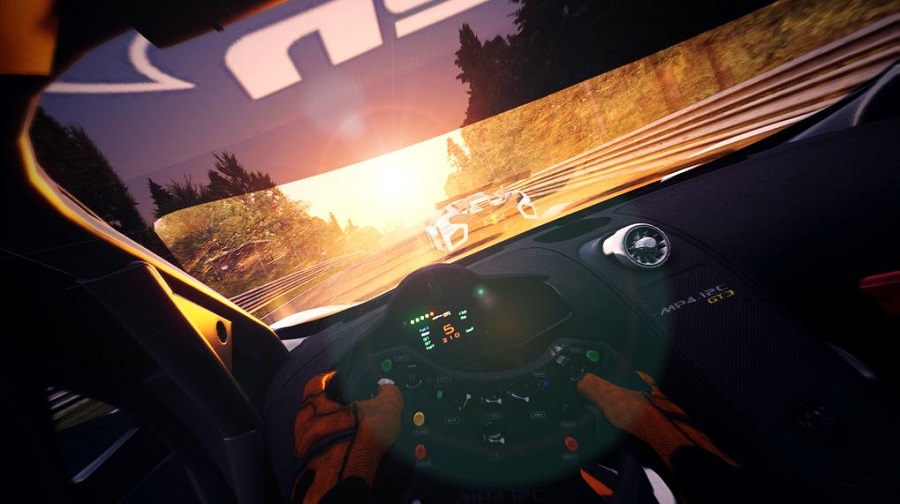 Kunos are adamant that they do not simply want to produce a sloppy port for the consoles but want it to have as much depth as the PC version. "We have decided to join in a partnership with 505 Games because they understand our vision of Assetto Corsa, and don't just want to do a lazy console port. They believe – as we do – that on console, there is room for a racing product that aims to bring the same depth of a PC simulation, and this is what we are doing." Said Massarutto. "505 Games is also investing in the production – in terms of strategies, content and features – as well as on the communication, because they want to present Assetto Corsa on console as what it is: a racing simulation."
Having said that Massarutto admits there will inevitably be some compromises in the visual department with the console versions. Massarutto explains: "…to obtain a constant frame rate we have had to redefine the rendering engine, taking advantage of multithreading processes much more – and better – than we have in the past. But it seems that our efforts to bring to console the same experience Assetto Corsa guarantees on PC are working fine."
The plan for Kunos is to develop both the PC and console versions alongside one another so in theory all versions should contain the same content, features and physics (of course new content will arrive first on the PC as it has less lengthy approval processes). In fact, the only real difference between the consoles and PC versions is the user interface, the console versions have been completely "redefined" according to Kunos.
We'll bring you more on the status of the console versions of Assetto Corsa as soon as we know more.
Help TeamVVV grow by supporting us on Patreon: www.patreon.com/TeamVVV.