Bear's Can't Drift?! is not the only kart racer this year where you can play as a bear, indeed you can play as a whole host of different animals thanks to the release of Wacky Wheels HD on the PC and Mac.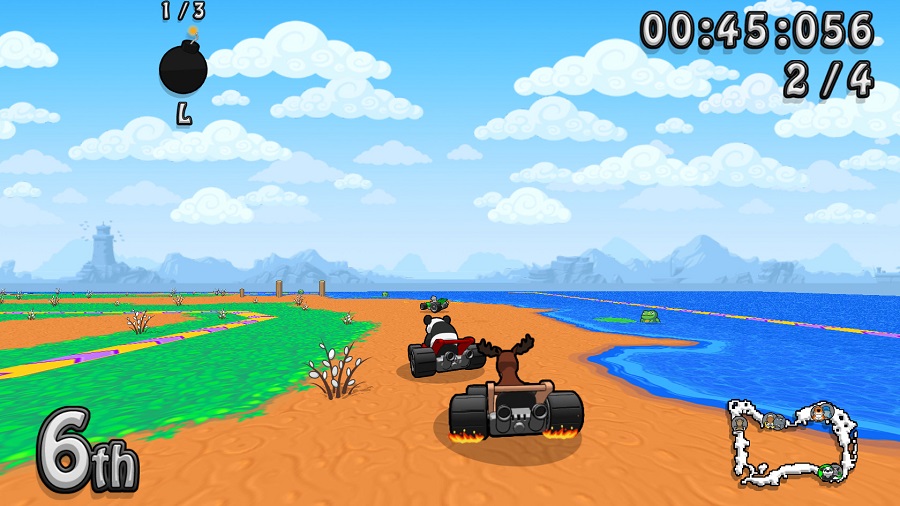 Following a stint in Steam's Early Access programme, the v1.0 of Wacky Wheels HD was released just the other day which came with a few bug fixes to boot. The kart racer, as the name suggests, is a HD re-imagining of Apogee's 1994 karting classic Wacky Wheels.
The original Wacky Wheels, which features powerups, small tracks and wild animals, released two years after Super Mario Kart and you can clearly see the inspiration oozing from the title with some stages looking perhaps too similar to the 1992 iconic kart racer.
Developed by indie studio Ferocity 2D, the title features 16 race tracks with unique themes, Grand Prix and Time Trial modes and even has support for 4-player local and 8-player online mulitplayer. Furthermore, the game includes the original soundtrack albeit remastered and apparently there are "ample opportunities to pick up and chuck hedgehogs". Take a look at Wacky Wheels HD in action below.
.