As we cover dozens of racing games every year, we always appreciate it when we stumble upon something fairly unique. OVERPASS fits this bill perfectly with its slower-paced and technical rock and hill-climbing which require an altogether different approach compared to most racing/driving titles especially so in the console market.
The simulation-focused title released recently across PlayStation 4, Xbox One, PC and Switch platforms, to learn more about this intriguing driving title we caught up with Joakim Eriksson Game Producer at Zordix Racing.
"OVERPASS is an off-road racing game that focuses on precision, strategy and technique rather than speed," explains Eriksson. "It's about conquering obstacles and finding the best way through tough relentless terrain. It's hard and sometimes unforgiving, but putting in the hours it can also be rewarding as you advance your learning curve."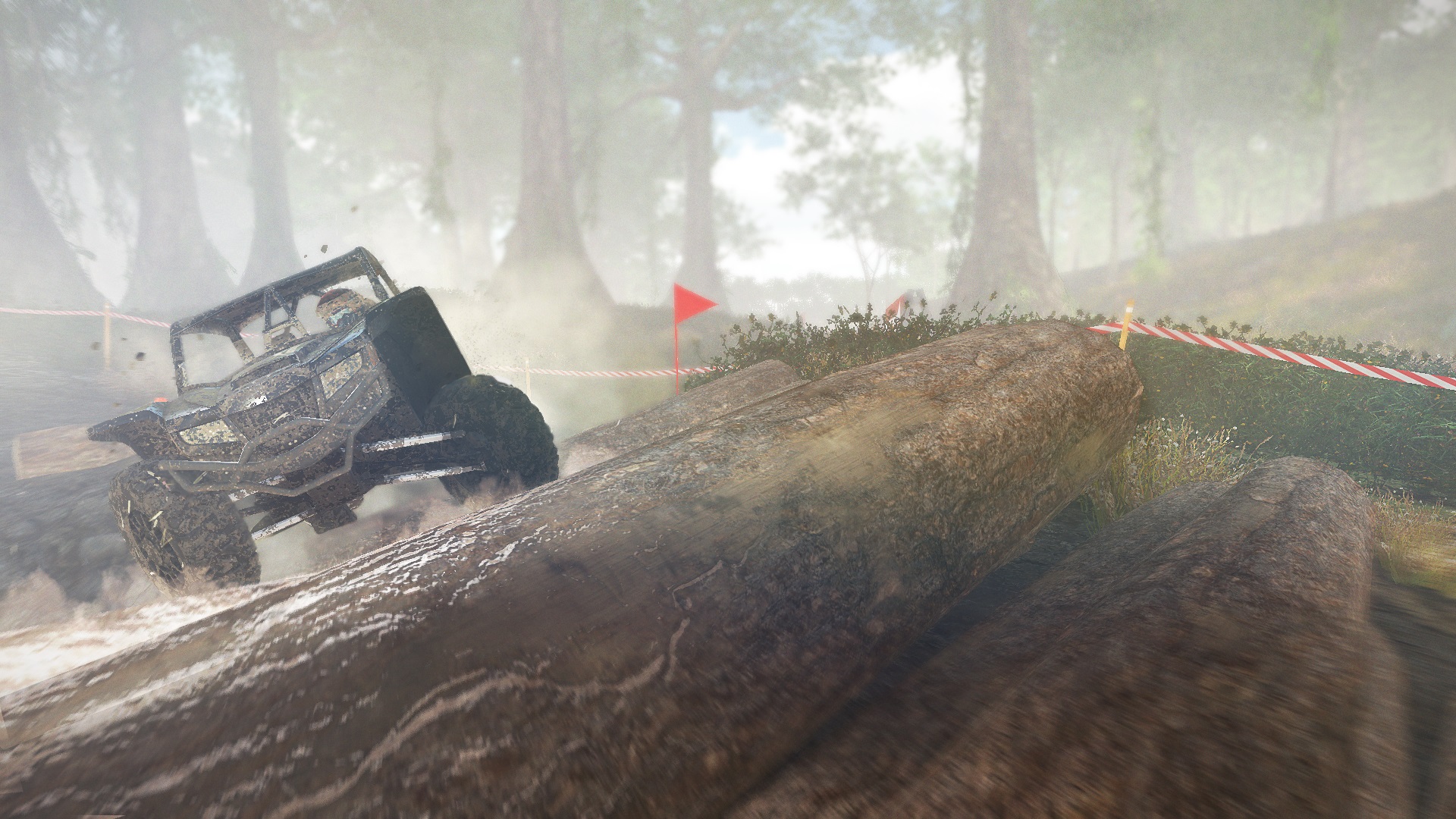 Indeed, the learning curve in OVERPASS is almost as steep as some of its hill climbs, Eriksson recalls the time when a journalist referred to the title as "the Dark Souls of racing games".
With its vast challenges on offer, it would be unfair if you didn't have one or two tricks up your sleeve. Fortunately one such weapon in your arsenal – the differential lock – can make all the difference.
"The differential makes it possible for the wheels to rotate at individual speeds, distributing the engine's power between them accordingly," states Eriksson. "In most situations this is a good thing but for example if one of the wheels loses contact with the ground, it will trick the differential to transfer the power to that wheel, leaving the other powerless since the differential by design uses a kind of inverted load balancing to distribute it."
Fortunately, this problem is overcome with a differential lock – something which most off-road vehicles have. You'll need to disengage the differential lock once you're through a particularly tight spot, however, as utilising it will reduce your vehicle's turning radius to that of a supertanker.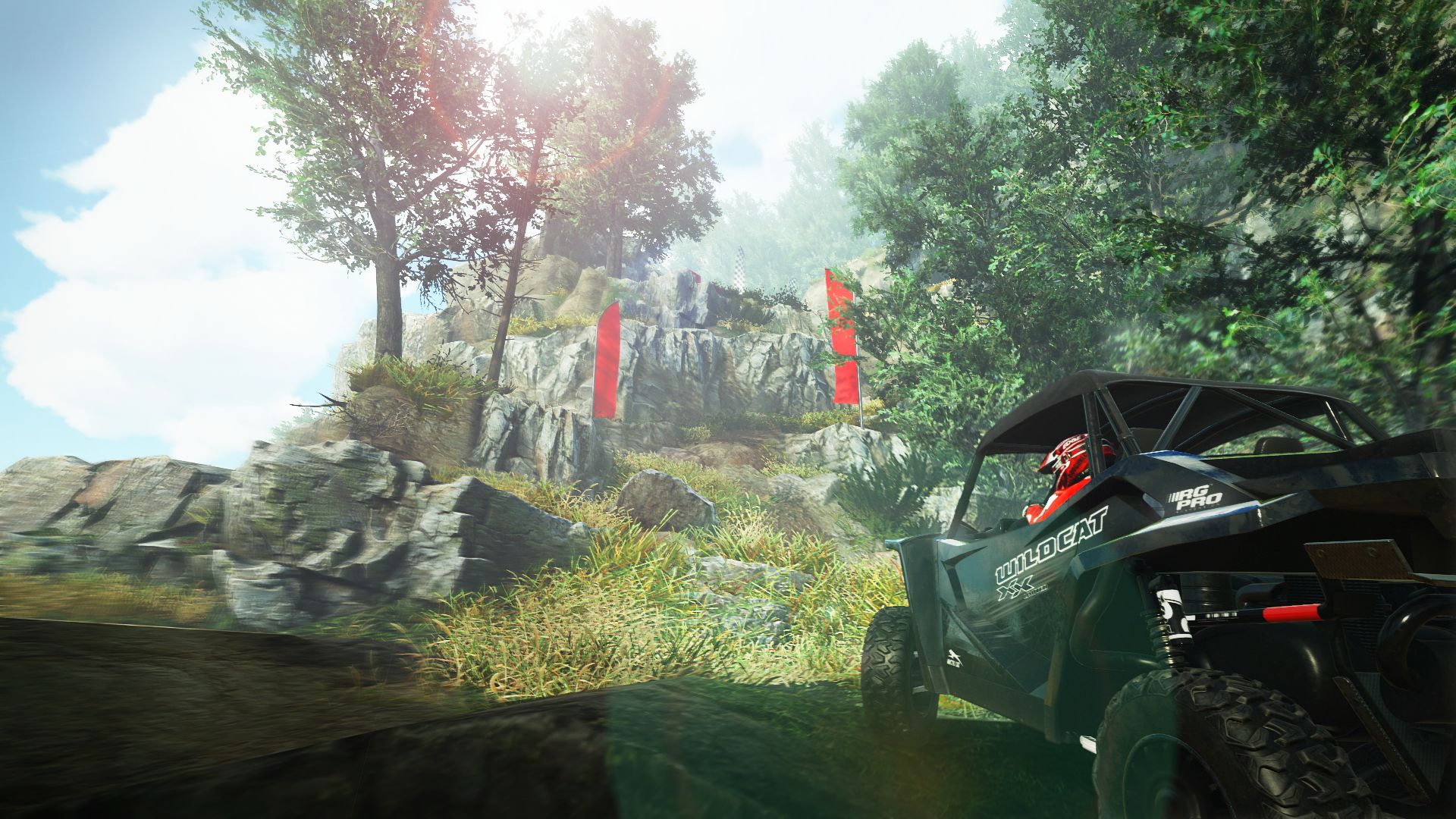 Another weapon you have at your disposal (in most vehicles) is the ability to shift between four-wheel drive and two-wheel drive on the fly. While using rear-wheel drive over all four wheels may not always be the best way forward, Erikson explains that some may prefer using the rear wheels on the flatter areas to assist controlled power slides when negotiating the tighter bends.
OVERPASS features two vehicle types: quads and buggies (or ATVs and UTVs if you prefer).  Those looking to dive into the action will be better off with the more robust buggies, however, those looking for a bigger challenge will find it using the quads.
"They demand more of the player in terms of skill as they are harder to balance, but in return they offer a distinct ATV-specific advantage with its possibility to lean by using your body as counterweight. The shorter wheelbase of ATVs can in certain obstacle situations be useful too, as it reduces the risk of getting stuck on your belly", says Erickson.
The star of OVERPASS is unquestionably the environments which are teeming with complex geological geometry which capture the ruggedness of the great outdoors extremely well. Ericksson tells us the environments were inspired by real-world locations without trying to replicate them. The development team created 'mood boards' using a range of image sources which helped to inspire them to create the range of environments the off-road title has to offer.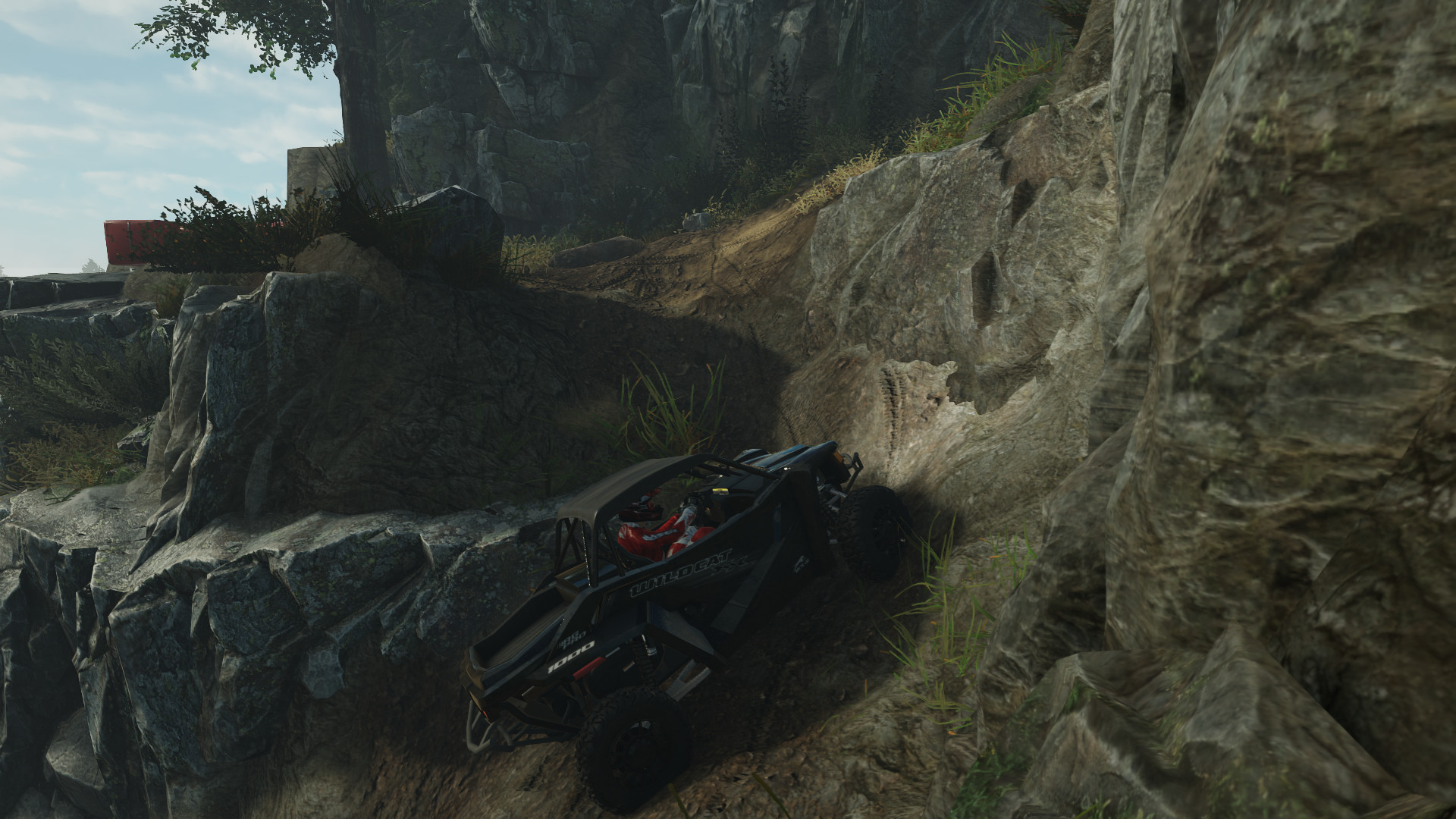 A title like OVERPASS needs to hit the correct balance between being challenging but not to the point where it becomes obnoxiously so.
"This was one of the biggest challenges, and to be honest the game isn't a good fit for everyone", concedes Eriksson.  "This is a game for players that take their gaming seriously and are prepared to invest many hours in order to get good and master the tracks. It demands a good amount of patience and is quite the opposite of casual racing games."
Erickson goes as far as to say players will have to "endure" the first hours before it gets truly rewarding as they get to grips with the title's steep learning curve. OVERPASS is certainly a title that knows what it wants to be and the development team is not frightened to take a risk.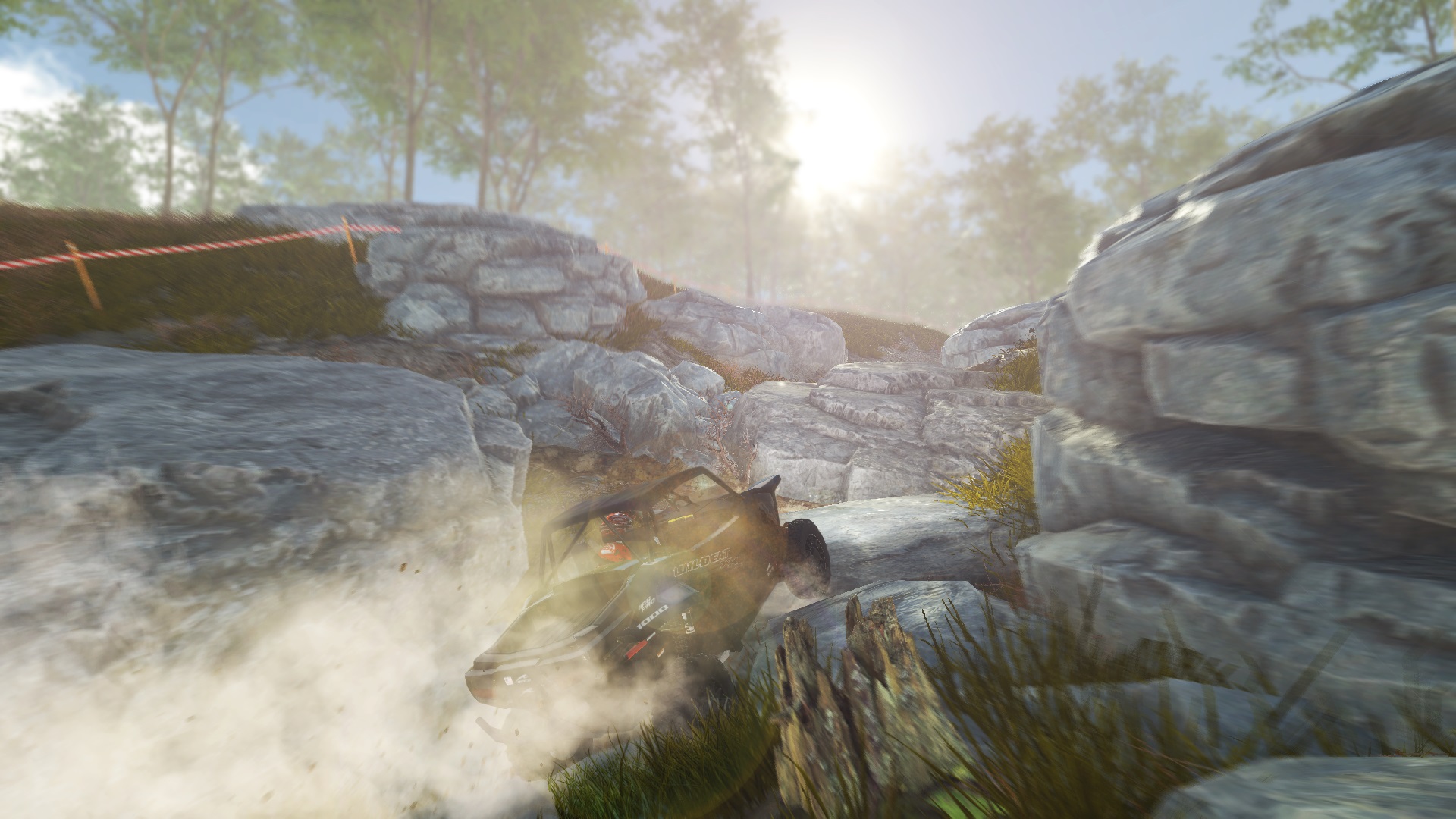 Finally, when we asked if Ericksson had any tips for new players he stressed the importance of the title's tutorial – which itself is…you guessed it…very challenging.
"The tutorial is actually quite hard to get through by itself, but the difference is you get guidance and explanations along with the opportunity to practise specific situations and driving techniques. The tutorial also helps you find the mindset and pace to start exploring the levels and tracks of the game."
"The last checkpoint of the tutorial has a sandbox area where you can get to know the different vehicles. Lastly, arm yourself with a good amount of patience. The game has an initially quite steep learning curve and you need to first go through the process of unlearning the instinct to go full throttle before you can fully embrace the more technical and strategic driving style that embodies the gameplay of Overpass."
You can hear our thoughts on OVERPASS courtesy of our team chat video right here.