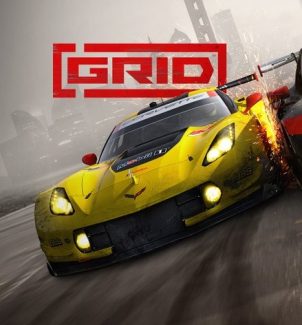 Steering wheel compatible
Yes
Developer
Codemasters
UK Release Date
11/10/2019
The fourth game in the series, GRID delivers intense wheel to wheel racing action, spanning four continents in some of the world's most famous city streets and race circuits. Choose cars from GT, Touring, Stock, Muscle, Super-Modified and more, across race types including Circuit, Street Racing, Ovals, Hot Laps, Point-to-Point and World Time Attack.
Our Review
The good
Fun handling with assists on
Varied vehicle selection
The bad
Lack of event types
Underwhelming visuals
No race music
Poor mechanical damage system
Summary
Lacking in variety in events and despite a wide array of vehicle types the absence of drifting battles, togue, multi-class racing, and any 24 hour Le Mans hold GRID back despite so much potential. GRID fails to establish an identity of its own nor hit the heights of earlier titles in the series. Ultimately it results in a game that will be forgotten about all too easily in the not so distant future. Consider GRID a 6.5 rounded up to a seven, best to wait for a sale before adding it to your collection.
Read the full review