I believe it's fair to say that Codemasters has been keeping its cards close to its chest regarding the car list in the upcoming GRID title.
That has now changed thanks to a new information blowout which unveils a further 41 vehicles which compliment the previously revealed 19 cars for a grand total of sixty.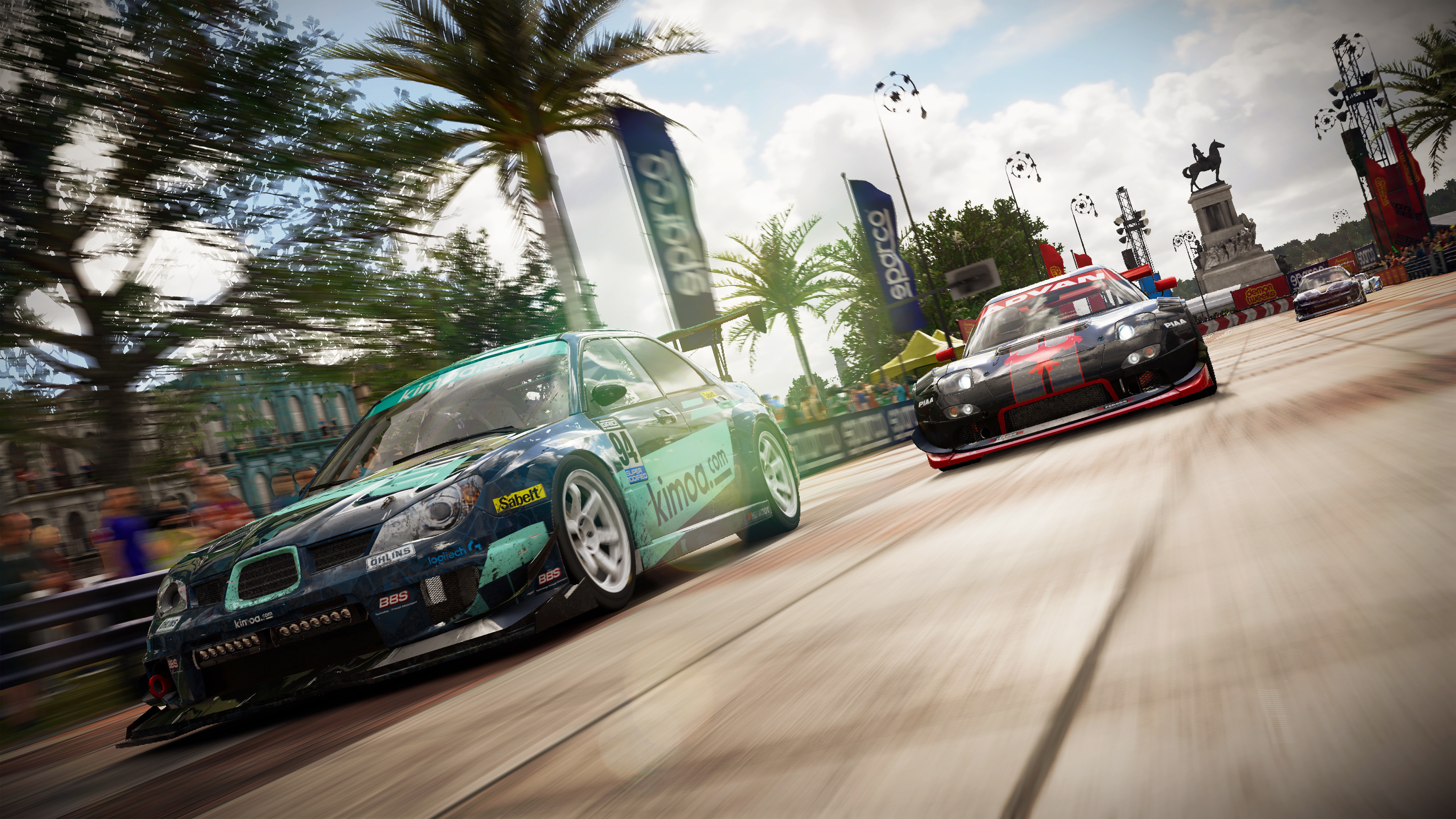 As expected, the car list covers several decades of motorsport with a range of different disciplines. You'll see classic Ferraris, American muscle cars, iconic touring cars, and a whole host of GT cars, and more.
GRID features some of the world's most famous city streets and race circuits and gives players the chance to get behind a range of different racing cars from categories such as GT, Touring, Stock, Muscle, Super-Modified and more. Players can progress through the career mode by acquiring cards, beating other opponents and reaching specific milestones along the way.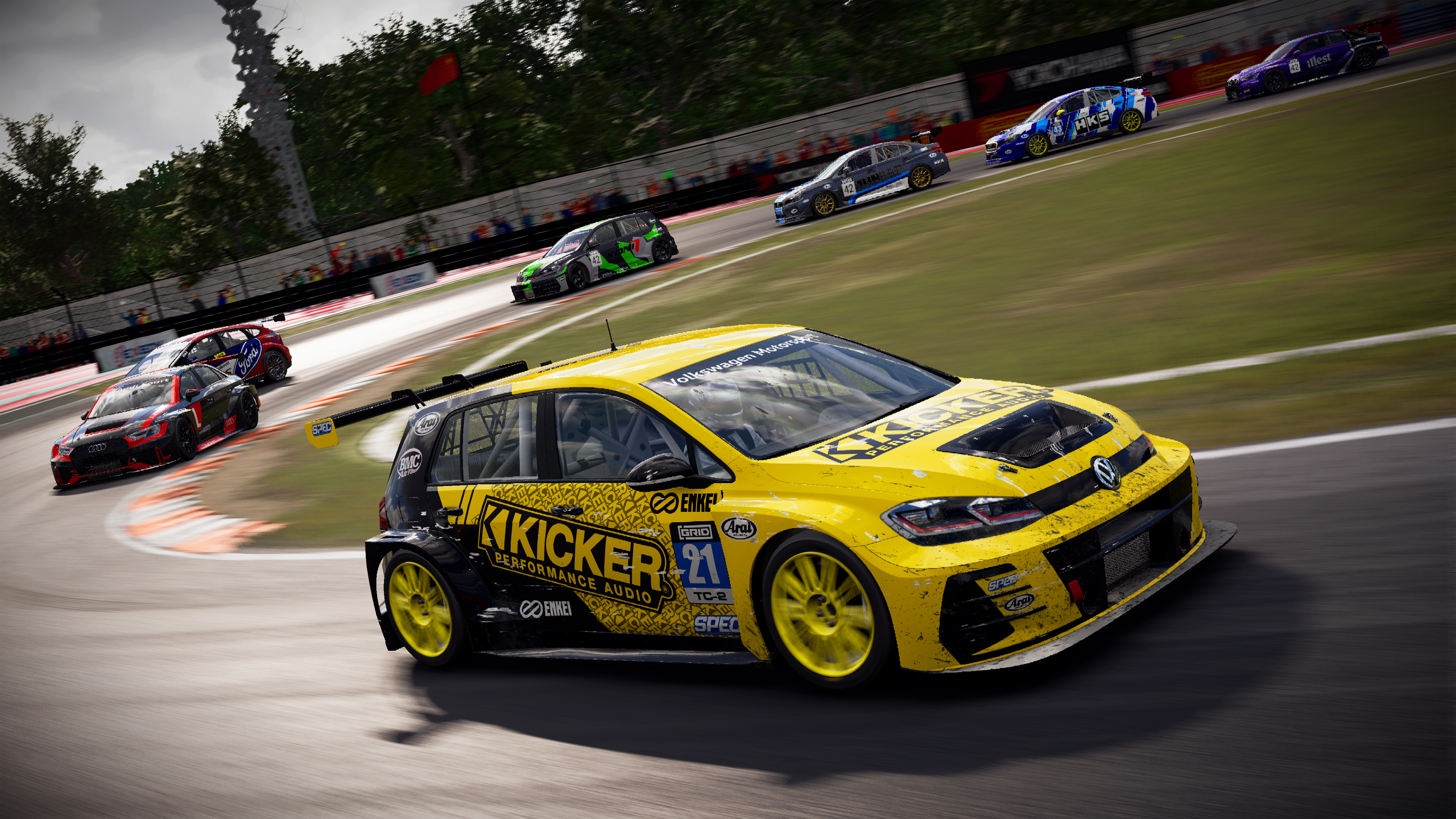 GRID will release on October 11 2019, across the PlayStation 4, Xbox One, and PC. Ultimate Edition buyers will receive the title on October 8, 2019.
You can view the newly revealed 41 cars in the list below along with the previously revealed 19 further below.
Alfa Romeo 155 TS – Touring
Aston Martin Vantage GTE – GT
Audi R8 1:1 – Tuner
BMW M3 Touring Car – Touring
BMW M1 Turbo Group 5 – Touring
Chevrolet Camaro GT4.R – GT
Chevrolet Camaro Super Tourer – Touring
Datsun 240Z (S30) Modified – Tuner
Dumont Type 37 (fictional) – Stock
Ferrari 330 P4 – GT
Ferrari 365 GTB4 Competizione – GT
Ferrari 512 BB LM – Touring
Ferrari F430 Challenge – GT
Ford Capri Turbo Group 5 – Touring
Ford GT GTE – GT
Ford GT40 – GT
Ford Mustang GT4 – GT
Ford Sierra RS500 Cosworth – Touring
Ford Sierra RS500 Cosworth Group A – Touring
Holden ZB Commodore Supercar – Touring
JEDI F1000 – SPEC – Open-Wheel
Jupiter Eagleray Mk5 (fictional) – Stock
Jupiter San Marino Oval Stock (fictional) – Stock
Lancia Stratos – GT
McLaren M8D – Prototype
Mini Miglia Challenge – Tuner
Mitsubishi Lancer Evolution IX Time Attack – Tuner
Nissan 300ZX (Z32) Modified – Tuner
Nissan 350Z (Z33) Gr.2 – GT
MCA Hammerhead Nissan Silvia (S13) – Tuner
Nissan Silvia Time Attack Spec (S15) – Tuner
Nissan Skyline 2000GT-R (KPGC10) Modified – Tuner
Nissan Skyline GT-R Group A (R32) – Touring
Pontiac Firebird Modified – Stock
Porsche 911 Carrera RSR 3.0 – GT
Porsche 917/30 – Prototype
Porsche 935/78 Group 5 "Moby Dick" – Touring
Porsche 911 GT4 (997) – GT
Alpine A110 1800 Group 4 – GT
SUBARU BRZ Modified – Tuner
Volvo 850 Estate Touring Car – Touring
Previously announced cars for GRID:
Aston Martin Vantage GT4 – GT
Mazda RX-7 Panspeed – Tuner
Mitsubishi Lancer Evolution VI Time Attack – Tuner
Renault R26 – Open-Wheel
Subaru Impreza WRX – Tuner
Subaru WRX STI TC-2 – Touring
SRT Viper GTS-R – GT
Auto Gallery Nissan Skyline GT-R (R32) – Tuner
Audi RS 3 LMS – Touring
Chevrolet Camaro SSX Concept – Stock
Chevrolet Camaro Z28 Modified – Stock
Chevrolet Corvette C7.R – GT
Dodge Challenger SRT Modified – Stock
Ferrari 488 GTE – GT
Ford Focus TC-2 – Touring
Ford Mustang Mach 1 Modified – Stock
Pontiac Firebird Modified – Stock
Porsche 911 RSR – GT
Volkswagen Golf GTI TCR – Touring