The CSL Elite range from Fanatec is very much on the high-end of the racing sim peripheral spectrum that only the real hardcore of sim racers will choose to invest in for that extra level of immersion.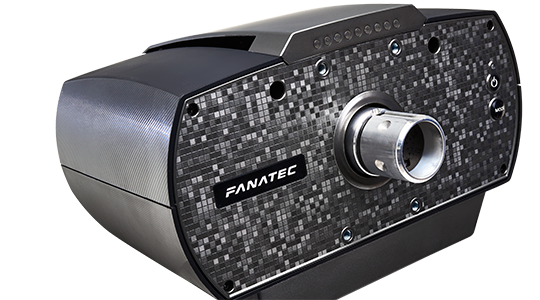 For our review video (seen below) we unbox several products from the CSL Elite range and then put them through their paces and share our opinions on each. We kick off by attaching the CSL P1 rim to the CSL Elite base and then add the racing wheel to our rig, at least that was the plan.
Our RSeat RS1 rig didn't have the correct mounting holes for the CSL Elite wheelbase nor was there any drilling template packaged with the wheelbase which raised our eyebrows somewhat. Searching online only brought up a template that was designed for printing on an A3 printer, I mean who has one of those!
This meant we had to break out the power tools which were not quite right for the job. With perseverance, we managed to drill holes through the wheel plate of our rig to fit the CSL Elite wheelbase. Clearly, Fanatec expects you to be either a competent metal driller or own an A3 printer.
After much hassle with fixing the wheel to our rig, it was time to put the various pieces of high-end kit through their paces. Testing with titles such as Assetto Corsa, Project CARS, Forza Motorsport 5 and DiRT Rally the wheel felt good in our hands and the force feedback was nothing short of excellent.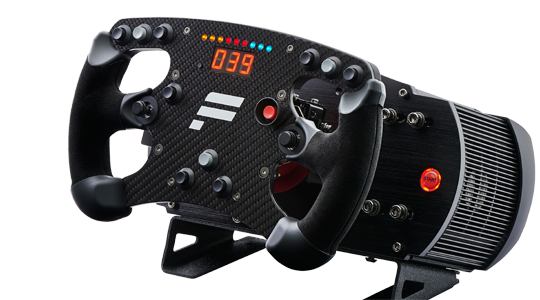 The pedal set did take some getting used to as we found them to be fairly high up compared to our usual setup. This meant we had to use our toes rather than the ball of our feet to apply pressure. Although this did make us uncomfortable at first, we soon got used to the pedals after a short time.
Moving on, we try out the CSL Clubsport wheel rim and of course jump into a few different open-wheel formula cars to give us that true authentic experience. The formula-styled rim felt great and was especially enjoyable to use as we do really love our open-wheel racing.
We also break out a couple of other different Fanatec products and give them a quick test. We'll be testing all of these products in future videos so stay tuned for that. For now, you can listen to out thoughts and see these premium Fanatec products in action in our review video seen below.