It's certainly been a period of ups and downs for biking fans with the anticipation for Moto GP being so high, it came as a big disappointment to many who were looking for something slightly more realistic. So, what better time than for Black Bean to pick up the baton.
2010 is proving to be a massive year for the company – with both SBK-X and WRC due for release in the coming months it's going to be a period of significant pressure for Milestone to pull through and gain those all important results at retail. So, with huge anticipation for SBK-X, I settled down to watch the presentation and get my first hands-on of the bike game that everyone is talking about.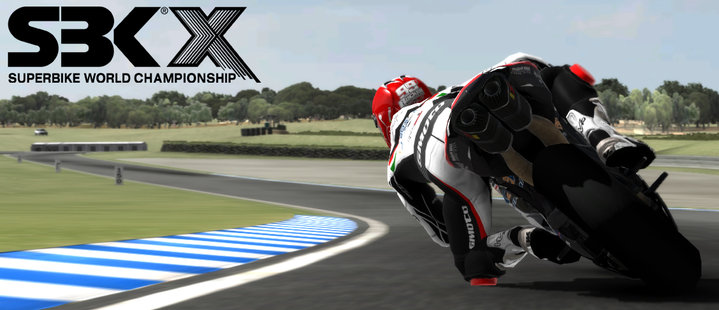 Milestone Game Director Michele Celetti takes to the stage, declaring "We wanted to raise the bar, keep up with the competition", stressing the focus on development within their ever growing dev team and the scale of work involved in building this title from scratch. Indeed, that effort influenced the name of the final project, Michele continues "X is an emphasis on how the game is different from previous versions: X = you" giving a perspective on the depth and flexibility involved in how players can approach the title.
Michele now moves the discussion to the Arcade mode, introducing a completely different physics engine for this mode, Michele comments "its been rewritten from scratch, easy to grasp but hard to push!", noting a "boost button" for straights. This is an entry mode for the game, and key to securing interest in the casual player.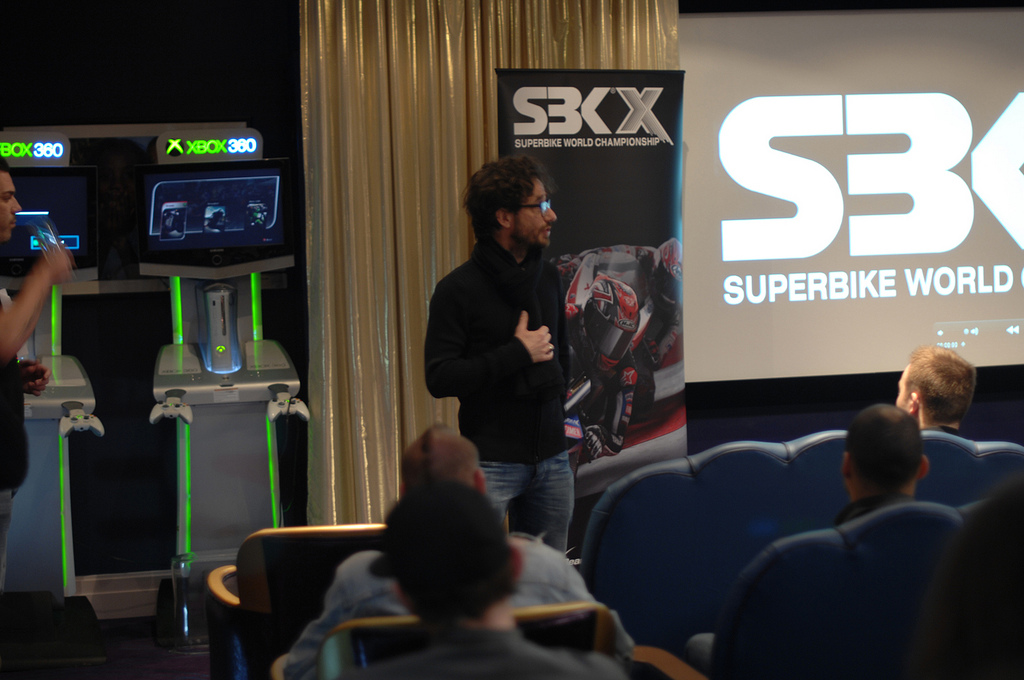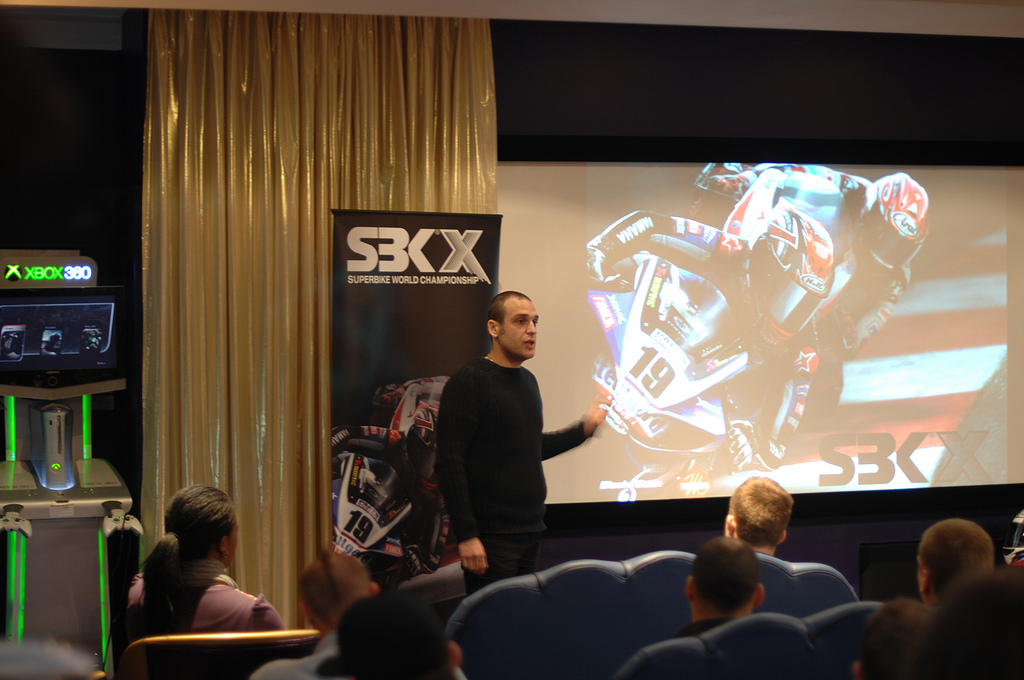 Moving onto the all new Simulation mode, Michele comments on how the dev team came about fine tuining it: "analysing the feedback from players, bike feedback can be more natural". He continues "this gives better, more natural control when leaning" and of course this includes the new evolving track, along with the dynamic weather systems.
SBK-X includes a full career in simulation mode, which lasts for 8 seasons. Starting in Superstock 1000, you'll have to work your way up the ranks right i[ to the flagship echelons of superbike racing. The player is under pressure to perform: fail to get the results and you'll be fired, which is an interesting addition to the game. This is supported by Quick Race, Quick Championship and Time Attack options, which are included within both the Simulation and Arcade modes.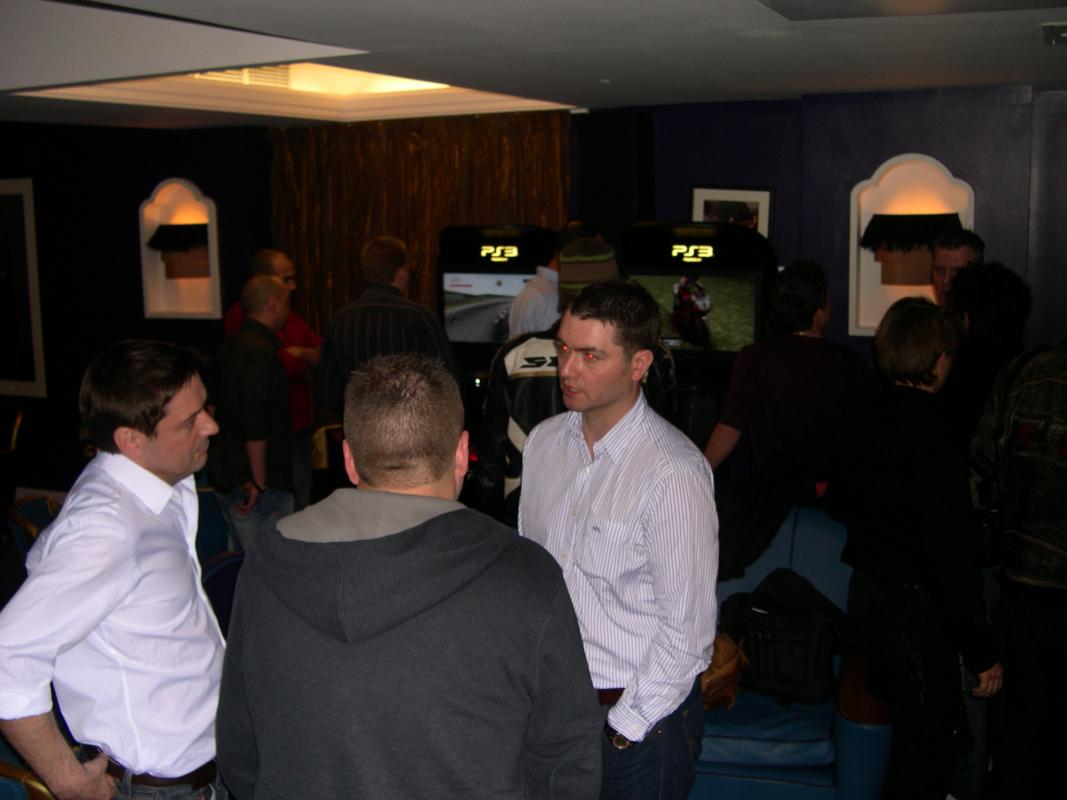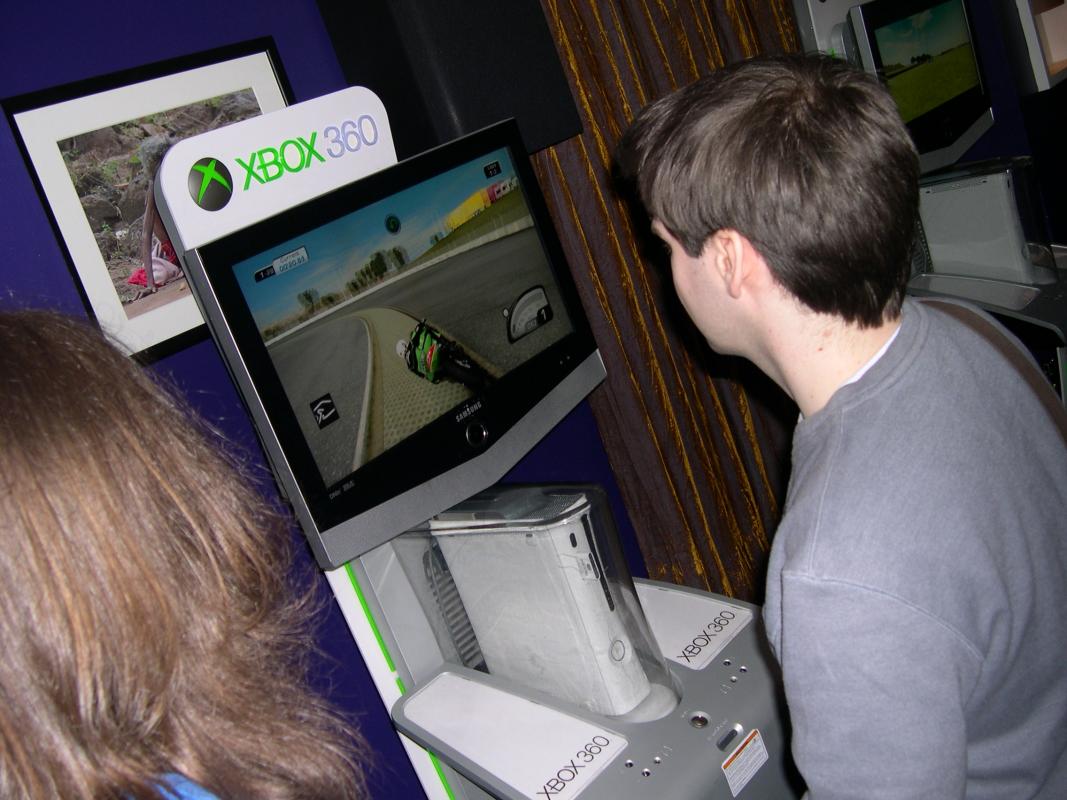 There have been mprovements in the sounds too, with the audio recordists having tested bike sounds with different loads on the engine, all of which backed up with a soundtrack by Biffy Clyro.
While the game also supports 16 players online, Milestone are confident of a smooth connection with extensive testing on previous products. SBK-X will also feature a Special Edition Metal Box Collection, including the Legendary Roster and a documentary DVD starring Ben Spies.
Following the initial introduction, it was time for a demonstration on the large screen as the Arcade Mode was being shown off. Now Carl Fogarty hits the track, immediately exclaiming "oh is this me? Oh ***k" as he flies off turn 3. "No wonder I done my shoulder… oh! Now Hodgeson has overtaken me! Right I'll do some doughnuts then". Great spectatorial fun ensues as the audience is entertained, seeing the biking legend find his way around the Phillip Island Circuit.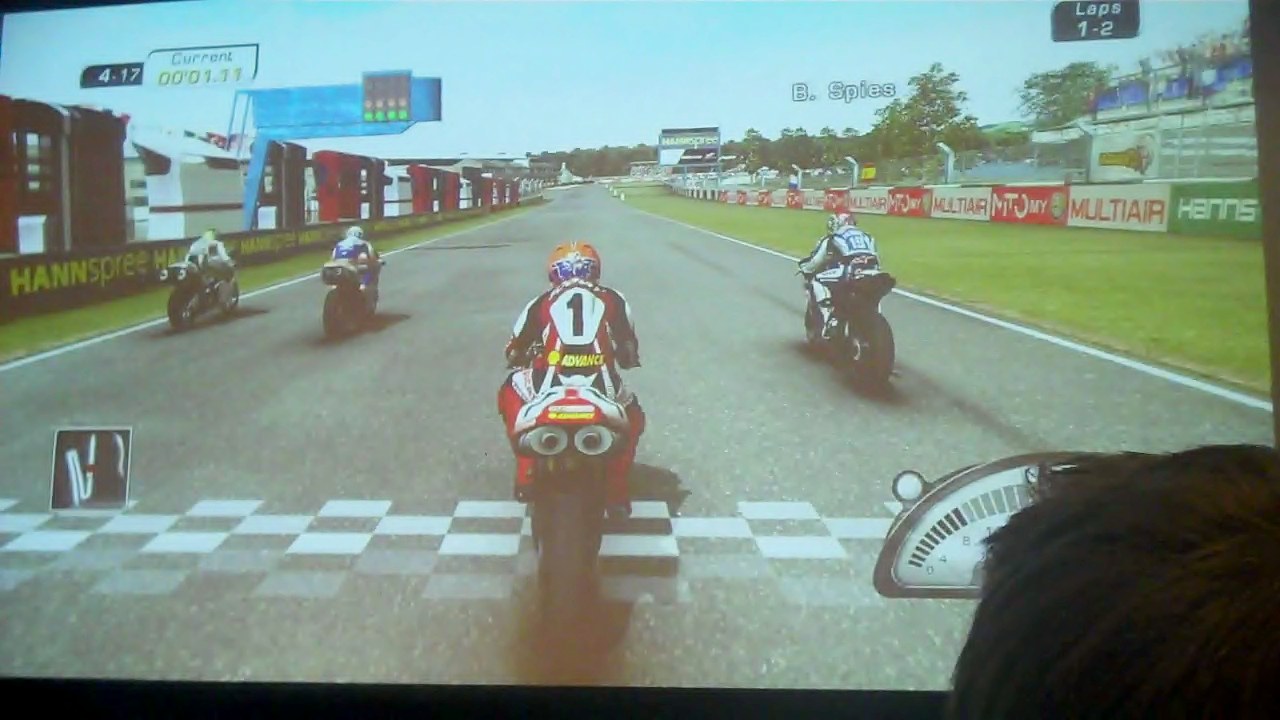 It's now time for me to try SBK-X out, and my first racing experience uses the Arcade Mode. and as expected it's a solid fun drive, especially with the ever helpful racing line. After struggling on the first lap, I began to find my feet in the second, cutting through the field like a hot knife through butter.
The arcade mode really lets you push hard and get the back end out of shape without the usual consequences. This is especially the case when the rains open up – it's great fun to slide the bike into the bends, with ludicrous cornering abilities that wouldn't look out of place in a dirt bike race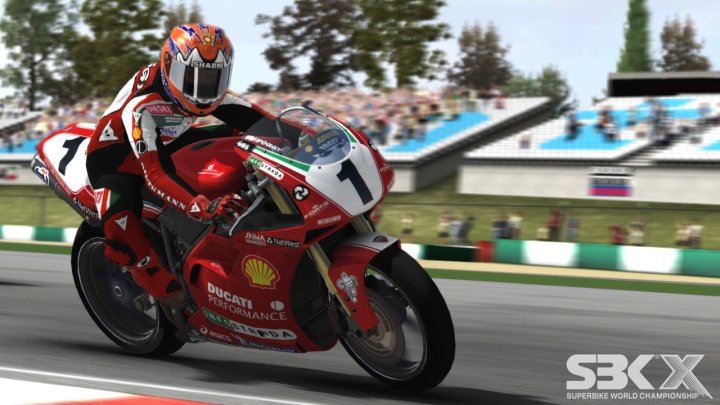 Next I move swiftly into the simulation mode, with the venue I select being Monza. And straight away there's a huge difference in handling, with a greater emphasis on smoother movement and greatly increased braking zones. You'll need to make sure you brake and turn in early as the racing line is quite acute, while braking balance is hard to judge. I still feel the bias to be a little too far to the rear, causing some massive understeer, so to compensate I dab the rear brake and struggle to get the rear end out.
Now moving onto Imola, and I'm testing in both dry and wet conditions. The visual effects such as spray are disappointing at this stage – go off onto the gravel and there are no visual effect on the wet tyres – so this will need further testing.
Everything else, though, seems to be sorted, such as driver weight on and off, different levels of simulation settings and tyre wear. Everything making a significant impact, though the driving style didn't not come naturally to me; unable to accurately judge consistent braking zones or racing lines, and slow corners constantly catching me out, I'll need to put in far more laps to give an accurate opinion.
The graphics engine appears to be able to pump a remarkable amount of physics data quickly, though Black Bean do seem far too satisfied with 30 FPS. Graphics are probably the weakest point to the package at this stage, though it's worth pointing out though that the rider/bike models look superb. It's all building into a considerable package and we'll be looking at it all in far more detail when we review SBK X in the coming weeks.
(Left) The VVV fanbase is ever expanding to older members, (Right) Some random bloke I interviewed, we'll have another look at this later.
<iframe width="640" height="360" src="http://www.youtube.com/embed/3fkE_4ths88" frameborder="0" allowfullscreen></iframe>
Milestone Game Director Michele Celetti gave us a frank interview and we'll be coming back to that further in the weeks ahead.

<iframe width="640" height="360" src="http://www.youtube.com/embed/QZLrWqqBsuw" frameborder="0" allowfullscreen></iframe>