I feel like a broken record this year – every time a new bit of racing info comes ou,t I go on about how competitive this scene is becoming! And now, one of the front runners has now shown its hand: Colin McRae Dirt 2.
The successor to the succesfull and acclaimed 'Colin McRae DiRT', this new game marks a new evolution point in the Dirt franchise and yet again moving further from the game's full-on rally routes. Now, with the recent announcement of the X-Games partnership. it all begins to fall into place, introducing a new style and perspective of where the rally genre is looking to expand its audience to new demographics.
I have to admit, I'm not a massive follower of the X-Games and hadn't been following the development of the racing scene within, but with high-profile competitors such as Ken Block, who is well known as a quality driver, along with old BMX champs such as Dave Mirra making the leap into automotive racing, it shows the growing importance of this genre of motorsport.
Of course, X-Games is about as American as you you can get. It's nothing like the standard WRC we all know and love – they've basically taken the Super Special Stages, combined that with the Race of Champions and then added additional over the top glam with jumps and fireworks, so it's much bigger and bolder than anything you've seen before, and there's no doubt this approach works in finding new audiences. Indeed, Codemasters have looked at how best to differentiate Dirt from its rivals in more ways than one, going to great lengths in redefining its corporate identity.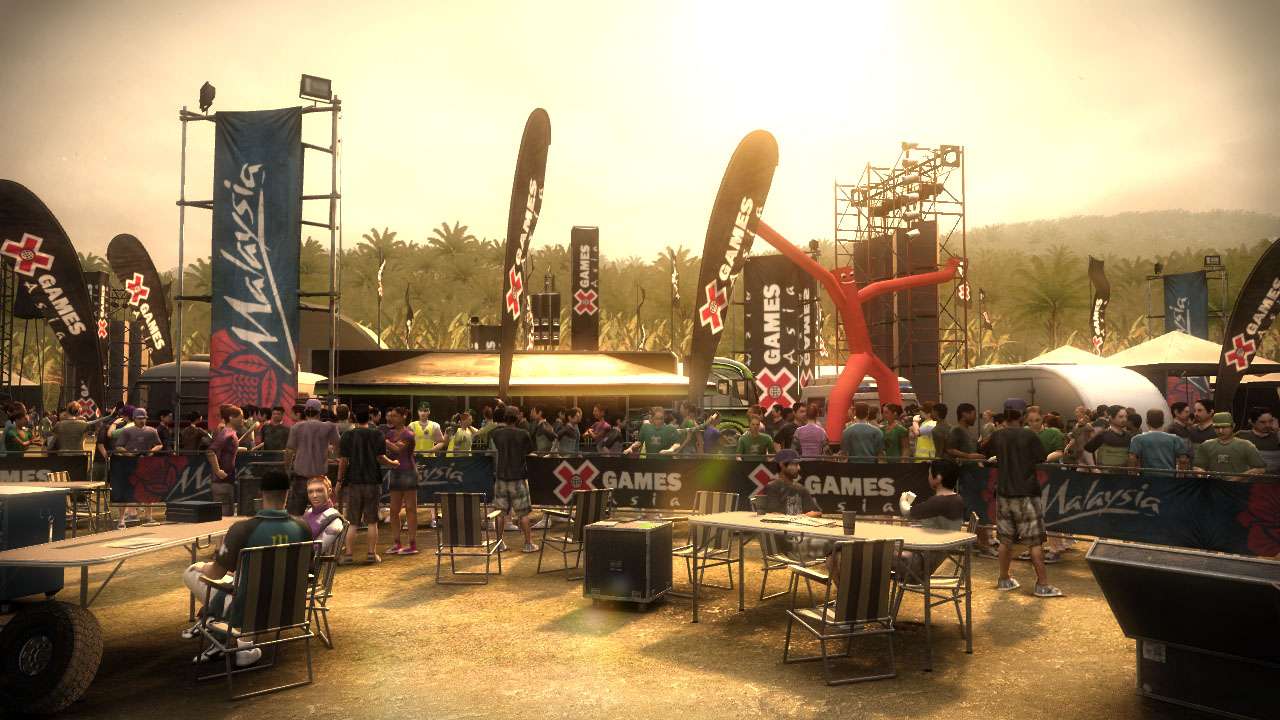 The home menu (left) and Rally Action at Battersea Power station (right) but with a hue not unlike the US based courses
He was keen to point out the artistic approach and design philosophy, besides announcing that the feeling from within Codemasters is that this is the strongest racing title they have ever produced. We've had a one to one interview with Ralph and will be putting that up in the coming weeks.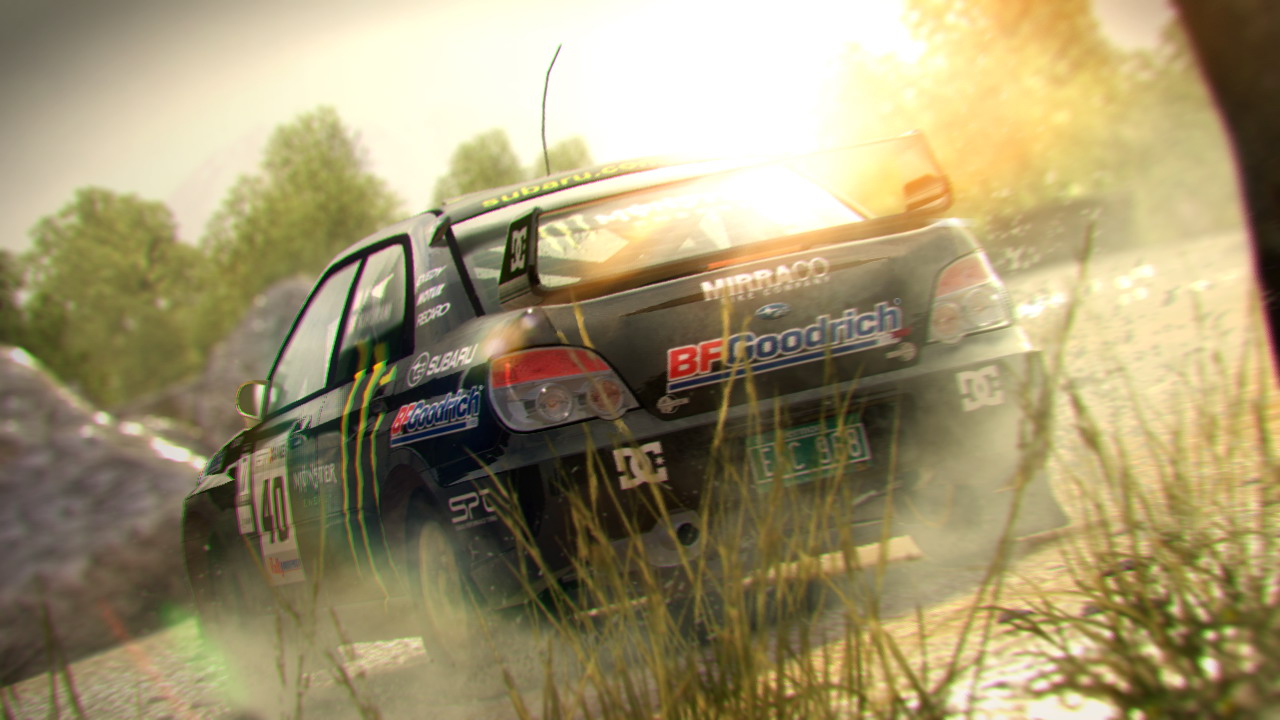 Entering the game and there's a similar 3D world menu process as we've seen in titles such as Grid. Every year, these are refined and improved and Dirt 2 is no exception, with a very polished front end (though sometimes it would be nice for the simple menu systems but maybe I'm just being too picky). There's also a range of modes to be revealed in the game and, of course, we'll go through those in our eventual review.
Moving on to our hands-on, and I can announce I'm very pleased with the complete redevelopment in the handling. The game now feels much like the older titles in the series, with the ability to control slides with power and and all round a more intuitive feel within the car. I don't feel at this stage that the car conveys weight in the way I would like, but that might depend on the different vehicles, so it's something we'll analyse when we're given a longer and more in-depth play session.
Having said that. I did have great fun. The graphics are stunning and provide a fantastic sensation of speed, and the final package will no doubt provide a considerable challenge.
This play session also gave the opportunity to test out the 8 player online play and, again, great fun it was too. The rally stages are a good example of this: you now start with all 8 cars in a queue with 1 released every 5 or so seconds. It reminded me of going to a water tube theme park, seeing your friends dive in and waiting for your shot before meeting them all at the bottom.
I sit there seeing everyone power off round turn 1 then… BANG! I'm away! I was often gaining on my rivals, but this style really gave you something to aim for.
Next was the full on 8 player races. As you might expect, turn 1 can be a tad messy. but somehow always entertaining, which again is something to test more in a relaxed gaming environment.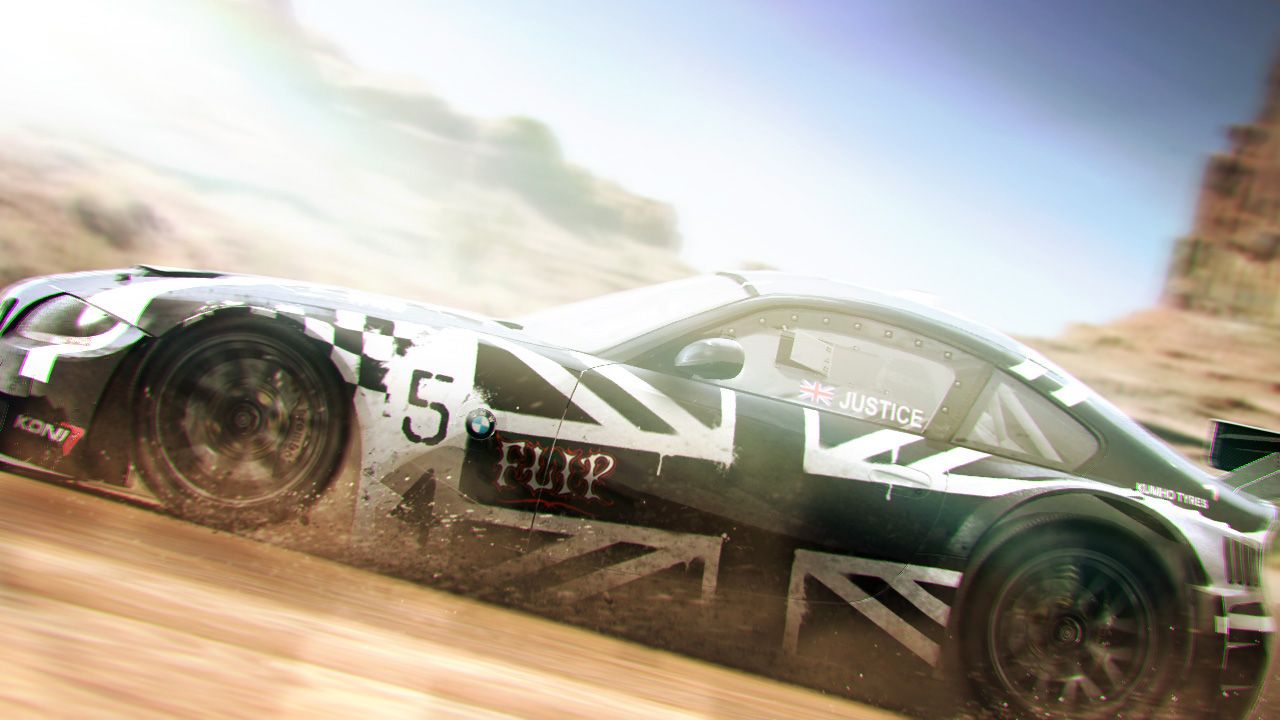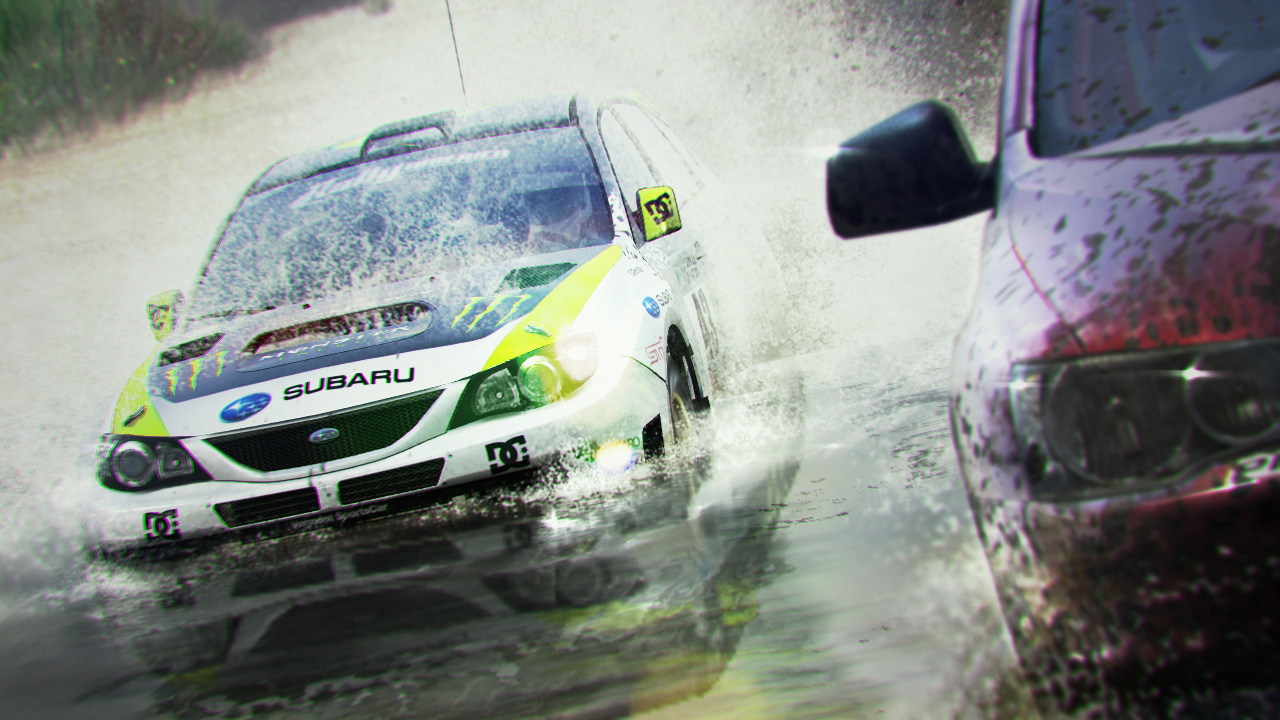 Overall, a very positive event. Dirt 2 is looking like the step back to form, but at the same time pushing the boundaries of the title's association with more 'traditional' rallying and, as a result, is walking a very careful line. On the whole, I'm very pleased with the handling improvements, though can't I help but miss the standard rally stages of the earlier titles.
Of course I could go into huge detail there, but instead I'll leave that to our review and interview with Ralph Fulton. In the meantime, I've added a video below which gives a good idea of what to expect, and I'll be adding a video diary of my progress through the game in the coming weeks.
<iframe width="640" height="360" src="http://www.youtube.com/embed/XeR4HXTzt80" frameborder="0" allowfullscreen></iframe>
<iframe width="640" height="360" src="http://www.youtube.com/embed/_jRVIrSBo4g" frameborder="0" allowfullscreen></iframe>