You may not have realised it, but Milestone's upcoming supercross game, Monster Energy Supercross – The Official Videogame due to land on consoles and PC next month, has a feature that's rarely seen in modern racing games: a powerful track editor. Shown off in a new video, the powerful track editor in Monster Energy Supercross will allow you to create, customise and share your own tracks online, potentially creating near-endless gameplay possibilities.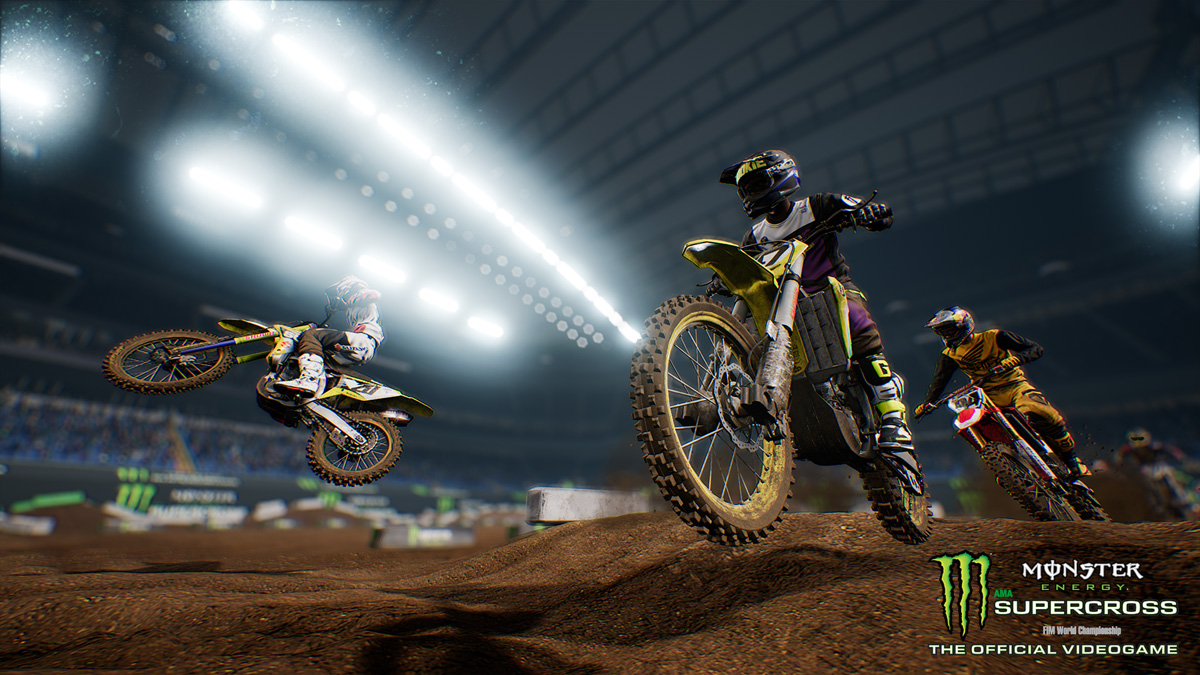 As the video shows, generating a custom track starts with choosing a stadium, ranging from football or baseball, outdoor or indoor, and you can also customise the stadium size. Once set, players can then create their own track.
According to Milestone, the track editor in Monster Energy Supercross is based on a modular system, "where players can choose among more than 80 modules to be assembled to generate their custom tracks". Players will be able to place the starting grid, before creating a track using a multitude of pieces available, including curves with different angles, whoops, single and triple jumps or rhythm sections and straight lines until closing the track with the finish line.
Prestige allows players to proceed through the championships and unlock special items, like bronze, silver and gold liveries, sponsors, exclusive butt patches, profile icons and more. The track editor works with Single Event, Time Attack and Custom Championship and online modes.
Monster Energy Supercross – The Official Videogame will be available on February 13th 2018 on PS4, Xbox One, Steam and Nintendo Switch. Sadly, the track editor won't be available in the Nintendo Switch version of the game.