1611 days. That's how long Wreckfest has been in Steam Early Access since way back in December 2013 when it was simply known as Next Car Game. But after several delays and a countless number of updates, the wait for the final release of Bugbear Entertainment's long-awaited destruction-filled racer is nearly over.
Publisher THQ Nordic has announced Wreckfest will finally be leaving Early Access and launching on PC June 14th. Yes, that's less than two weeks away and right in the midst of E3. Console players will have to wait a bit longer though, as Wreckfest will be crashing onto PS4 and Xbox One on November 20th.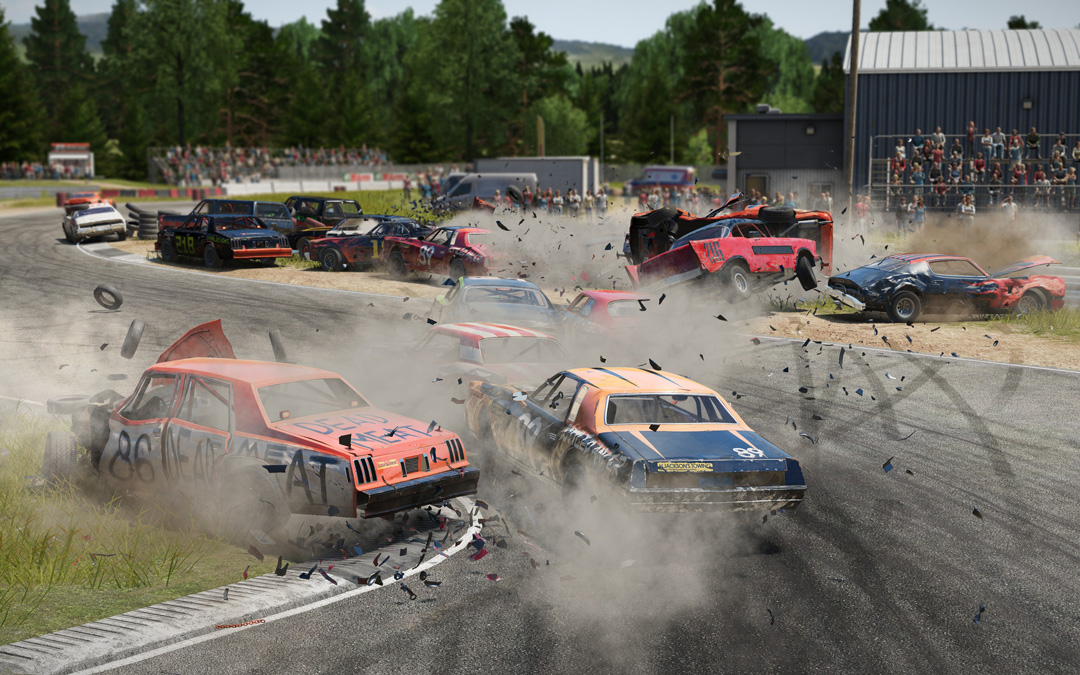 For the final release, Bugbear is adding new features including new vehicles and a Challenge Mode featuring unusual vehicles such as crop harvesters "to guarantee crazy races, the likes of which you've never seen before". You'll also be able to customise cars with quirky items including a shark fin. Because why not?
Here's the official features list from THQ:
Awesome Cars – Old, banged-up, patched-together cars that simply ooze style. From ancient American heavy-hitters to agile Europeans and fun Asians, you won't find anything like this in other racers.

Multiplayer – Wreck your friends online and take racing to the limit while chasing for demolition dominance.