If you're a fan of the World Rally Championship or noticed its presence in our coverage of Milestone's new rally game 'WRC3', you're most likely aware that Volkswagen is dead serious about competing in the sport with a rally-prepped version of its Polo hatchback next year in the WRC.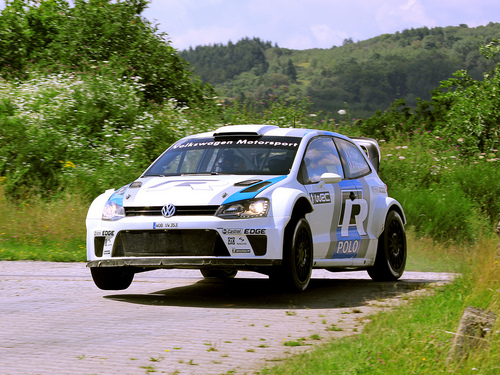 In traditional rallying fashion, the car being entered in the various stages in 2013 must have a road going equivalent that was inspired by the competition-grade machine. And, whilst the Polo GTI is by no means a slouch, it wasn't something that seemed to complement something as fast and as exciting as a rally car.
So, that's where the just-announced Polo R road car comes in.
As it's set to be unveiled in final production form at the Geneva Motor Show in March next year (though don't expect it to differ hugely from the Pole WRC Street concept from earlier this year), details of this new top-of-the-range Polo are quite scarce at the moment. However, Volkswagen has confirmed that it'll use a 225bhp version of the 2.0 turbocharged engine you'll find in the current sixth-gen Golf GTI.
It's also being hinted that, whilst it certainly won't rival the WRC entry for outright speed, it will still be quick – it's currently being suggested that the production car will be able to hit 60mph from a standstill in 6 seconds or so, whilst the top speed is claimed to be 150mph.
However, the road-legal Polo R won't come with all-wheel drive like the rally car does, as all that power will be sent through the front wheels, just like every other Polo on sale. That said, Volkswagen has declared it'll almost certainly come with a mechanical limited-slip differential, in order to control all of that power being sent to the front axle.
So, whilst it might not be quite as quick as the machine that competes in the WRC (to be honest, though, not much else on four wheels is faster than a rally car), if the work Volkswagen has done on the Polo R's bigger brothers – the Golf GTI and Golf R variants – is anything to go by, it's safe to say we expect many great things from this new flagship 'pocket rocket' that will soon be in VW's ever-popular supermini range.