Developer Ivory Tower have shared a new image (below) teasing future content for The Crew: Wild Run. Perhaps the most exciting new pieces of content are the video mode and photo mode tools which should enable players to edit together some artistic masterpieces.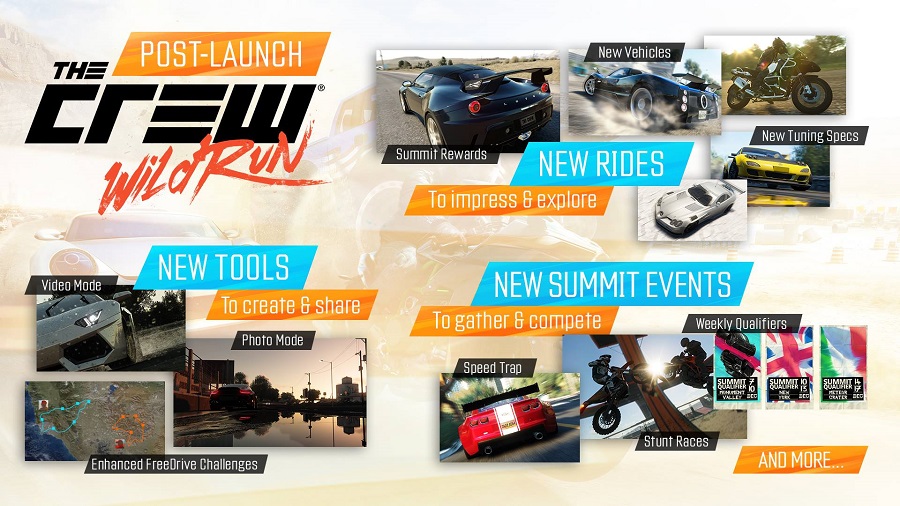 Other new bits teased for The Crew: Wild Run are enhanced FreeDrive Challenges, new vehicles and tuning specs (will be interesting to see what this is, Gymkhana spec might be cool for instance). Finally, there are plans for new summit rewards and events, Ivory Tower also tease more content coming too.
No details were shared on any specifics of the future content, however we'll keep an eye out for all developments on the upcoming content for The Crew: Wild Run. For now why not check out our latest The Crew: Wild Run video below.
Help TeamVVV grow by supporting us on Patreon: www.patreon.com/TeamVVV.