It's not everyday you come across a racing game that is set in the 1920's, so I'd like to introduce you to the top-down racer Cranks and Goggles.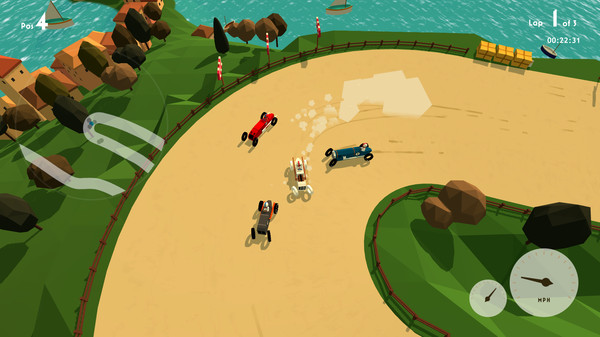 The version 1.0 beta of Cranks and Goggles has recently been released and can be picked up on Steam for £4.99. As you might know, racing cars from the 20's were very dangerous and somewhat unstable. Cranks and Goggles simulates this thanks to its engine which mimics real-world physics.
You are put in the shoes of one of the world's first auto-racing mega stars as you travel across Europe competing at 16 different racetracks. Currently Cranks and Goggles features 26 cars, (as well as four bonus cars) 16 tracks and 6 championships and cups. Visually, the title has an almost cartoon-like aesthetic which has charm by the boatload.
Future development of the title by Play Native Entertainment will see additional multiplayer features along with more cars and tracks added to the roster.