A new internal development group at Sony called the Connected Content Group (CCG) have announced that a vehicular combat game entitled Hardware: Rivals will be coming exclusively to the Playstation 4 console.
Hardware: Rivals is a sequel to Hardware: Online Arena which was one of the very first Playstation online gaming experiences to be had when it launched all the way back in 2002. Some of the CCG actually worked on the original title too.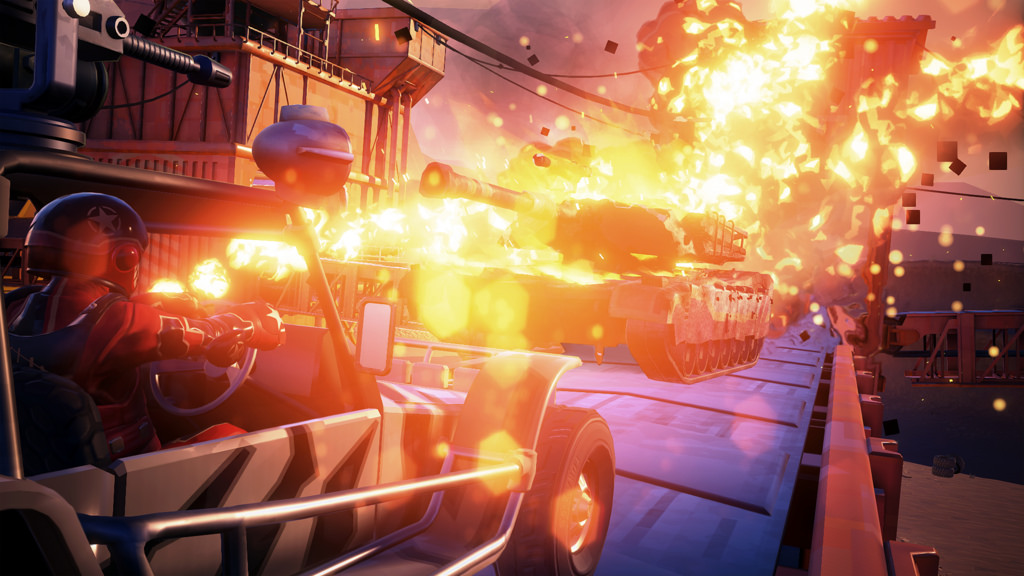 Much of the original's spirit will stay intact but Rivals will introduce a plethora of upgrades and features including lots of maps, several game modes, challenges and special events. The online action found in Hardware: Rivals can be tackled on your own or within a team.
Vehicles range from slow, heavy but lethal tanks to fast, nimble, agile but vulnerable buggies, You can tweak your vehicles by unlocking upgrades although what these are exactly is not being disclosed at this time. The development team plan to host a beta in the near future, we'll keep you updated on this title as soon as we know more.
Check out the announcement trailer below and share with us your first impressions of the game.
Help TeamVVV grow by supporting us on Patreon: www.patreon.com/TeamVVV.