iRacing will be welcoming a new muscle machine to its growing roster of licensed motorsport disciplines next year: the V8 Championship-Winning Holden VF Commodore, thanks to an agreement with iRacing.com, GM Holden Ltd and Red Bull Racing Australia/Triple Eight Race Engineering.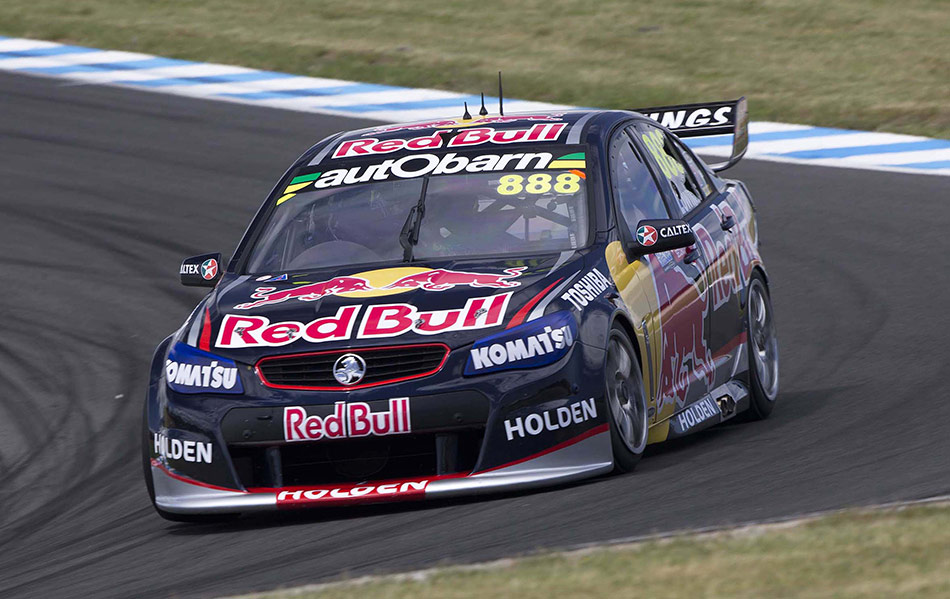 Specifically, iRacing will be developing an accurate digital replication of Jamie Whincup's championship-winning 635hp Red Bull Holden VF Commodore.
"The opportunity to develop our version of the Red Bull Holden VF Commodore is great news for iRacing and iRacers around the world, especially our members in Australia and New Zealand," iRacing.com executive vice president and executive producer Steve Myers said.
"Not only are there more iRacers in Australia and New Zealand than any other countries outside of the United States, they are among the most enthusiastic sim-racers in the world."
The announcement comes not long after the release of Mount Panoarma, which Red Bull/Triple Eight used to prepare for the Supercheap Auto Bathurst 1000
"iRacing is rightly regarded as the world's top motorsports simulation service," Red Bull Racing Australia/Triple Eight Race Engineering's Director of Commercial Operations, Peter Jamieson said.
"When we learned it was developing a sim-version of Mount Panorama, we reached out to iRacing in order to give our team an advantage in pre-race training for Bathurst. We were highly impressed by the accuracy of their product and by iRacing's 'can-do' attitude.
"We're looking forward to working with them to develop what I am confident will be a very exacting digital version of Holden's new VF Commodore."
The Holden isn't expected to arrive in iRacing until mid 2014, but you can expect it to be a faithful replication – after all, this is the same development house that spent over two years worth of man hours to model Bathurst, with such exacting attention to detail that they made sure all that the mail boxes outside the situated households were accurate.
It's fair to say, then, that the modelling will be an extensive, lengthy process as the team awaits the numerous CAD files to be supplied by Holden and Red Bull/Triple Eight to iRacing's vehicle dynamics team. From here, hundreds of photographs, chassis set-up details and audio recordings will be utilised to create a prototype version of the car, which will then be supplied to veteran sim-racers and Red Bull/Triple Eight drivers for thorough testing.
We've teamed up with iRacing.com to bring you a great offer: 3 months of iRacing for the price of one, netting you a 60% saving off the regular price of a 3-month membership to the highest ranked racing game of all time according to PC Gamer Magazine. Join the more than 45,000 members already racing on iRacing.com! Sign up here to activate this exclusive deal.