Here's some good news you probably weren't expecting today: the beloved V-Rally series is returning after a long 15-year hiatus.
BigBen Interactive has announced that V-Rally 4 will be sliding onto PC, PS4, Xbox One and Nintendo Switch this September. Developed by Kylotonn Games, the French studio responsible for the WRC series and, more recently, TT Isle of Man: Ride on the Edge, V-Rally is making a belated comeback with over 50 vehicles including iconic rally cars and extreme motorsports vehicles. It will also be the first game developed by Kylotonn available on the Nintendo Switch.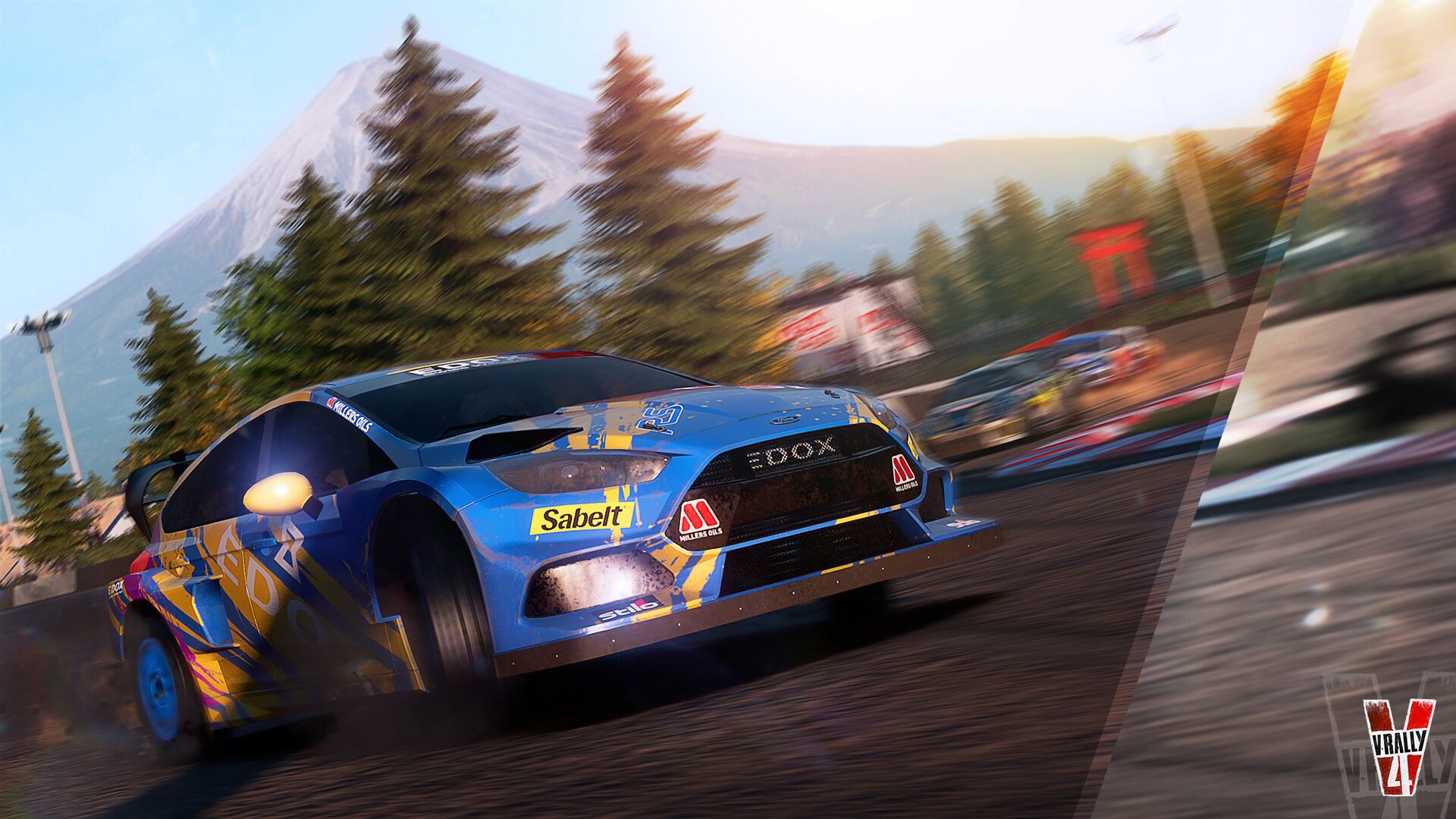 Three iconic cars are showcased in the V-Rally 4 announcement trailer: a Porsche 911 Safari, a Ford Mustang and a Ford Fiesta RS RX. BigBen Interactive says that V-Rally 4 will remain faithful to the series' identity, and will "strike a perfect balance between sensation, presentation, and simulation," while "offering the best graphics and gameplay the latest technology can support."
Four race styles will feature in V-Rally 4:
Rally: From Africa to Sequoia Park and Japan, travel the world along difficult tracks and in extreme conditions, such as snow, ice, and mud…
Extreme-Khana: You'll have to be a master of precision and drifting on these tracks full of pitfalls.
V-Rally Cross: Leave your opponents in the dust on these dirt/asphalt tracks and take on 7 expert adversaries.
Buggy: Hop into your all-terrain vehicle to win the race on these particularly rugged tracks. Not for the faint of heart!
Hillclimb: Race to the top behind the wheel of powerful cars.
V-Rally first debuted on the original PlayStation in 1997 one year before the release of Colin McRae Rally, and was renowned for being a fun arcade rally racer with a huge track roster. A successful sequel, V-Rally 2, was released in 1999 and is fondly remembered for its track editor. V-Rally 3 was later released on the PlayStation 2 in 2003, adding new tracks and a fleshed out career mode.
From the trailer and announced game modes, it looks like Kylotonn is hoping to attract fans of Codemasters' DiRT series following the success of WRC 7. Of course, the question now is whether the French studio will release another officially-licensed WRC game this year. Given that V-Rally 4 is being released in September, which is usually the month when WRC games are released, we'll probably have to wait until next year for a sequel to WRC 7.
Are you looking forward to returning to V-Rally in September?