The urban-themed stunt bike racer Urban Trial Freestyle 2 (which bares more than a slight resemblance to the Trials series) is now available exclusively for the Nintendo 3DS in Europe with a North American version to follow in April.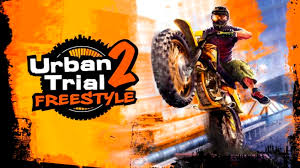 Urban Trial Freestyle 2 ups the ante compared to the original (released in 2013) with a newly added level creator which gives players the chance to create their own levels and share them online with others. The sequel also doubles the amount of levels and bikes, not to mention customisation options to make a truly packed iteration.
Five locations are included, these will see you pulling off stunts on top of skyscrapers, speeding down highways and flipping through the suburbs. The stunt bike racer is available to purchase on the EU 3DS eShop for £6.29.