Though we should've expected this, given the track record of previous Formula 1 titles from Codemasters, there do appear to be a few glitches in F1 2012. However, what we weren't expecting was a quick turnaround of not one, but two patches that fix the problems.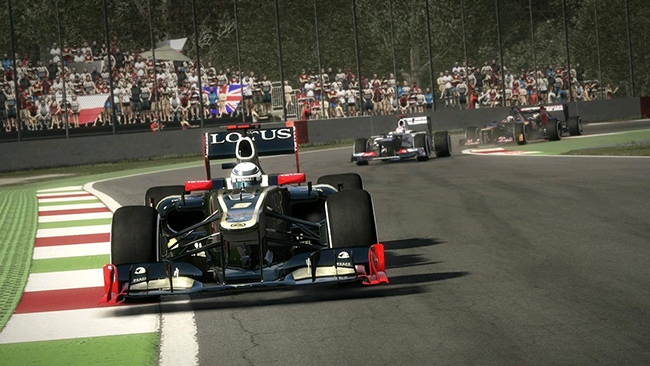 The patches, which have just gone live via Steam (the console versions will have to wait a while before they're approved by Microsoft and Sony for their Xbox 360 and PlayStation 3 respectivley), are quite thorough with the amount of fixes they come with – Codemasters claims that over 200 problems, glitches and issues that came with the standard disc have now been rectified.
We've got the full 'changelog' for the two patches below. You have been warned, though – they're pretty long lists!:
F1 2012 – Patch #1-Changelog
-Fixed the desynchronised session of results which could occasionally lead to race result errors
-General RaceNet data upload stability improvements
F1 2012 – Patch #2-Changelog
-Players ranked 6 are now able to see online sessions hosted by other players
-Time attack times no longer overwrite RaceNet event times
-Fixed an issue where players using voice communication might experience a crash when plugging in a mic
-Players are no longer able to drive through barriers/environment after using a flashback in pits
-Camera angles when exiting the pit lane has been fixed
-Positioning of the top 4 ranked players on PC leaderboards has been corrected. Leaderboards will be reset later today in order to update player rankings. (Once players complete another online race they will be added back on to the leaderboard with all their stats intact)
-Numerous graphical improvements made such as flicker on rain/ground textures, interface positioning and correction of some track surfaces that showed incorrect weather
-Numerous textual and localisation fixes included
However, as with patches for other games, Codemasters has admitted that the pair do also cause a handful of problems as well. The most prominent seems to be that, depending on what hardware your PC is running on, the entire screen 'flickers' when the car enters a shaded area.
It's worth pointing out, though, that the problem can be rectified by swicthing to shadows to 'Low' or 'Ultra Low' in the in-game Graphics menu, and will be permanently sorted out for all affected users in an upcoming patch.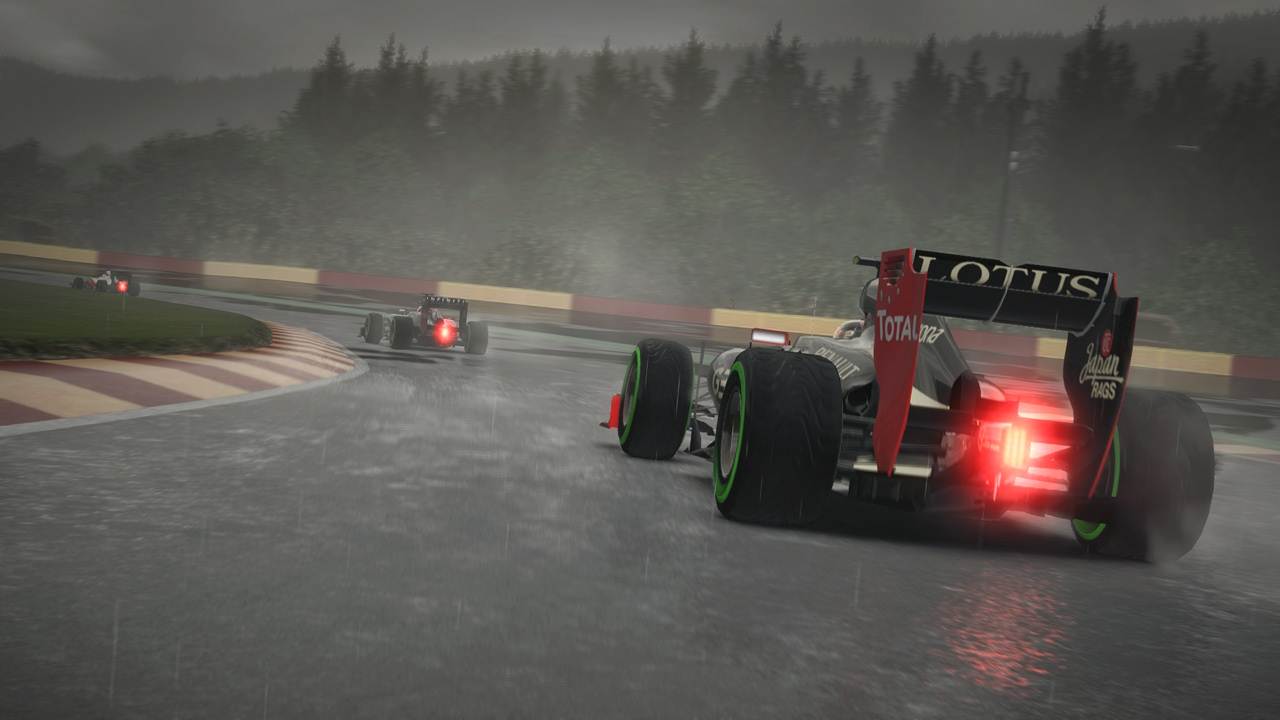 We haven't had the chance to try out a retail or review copy of F1 2012 just yet, so we can't comment on the effectiveness of these changes. We are, though, impressed with the speed of the patch's release, and we hope the crew at Codemasters Birmingham can continue this after-purchase support for their flaghip product for far longer than it was for its predecessors.
But what do you think of these changes? Do they make the game a far more enjoyable one to play, or do you personally think they haven't moved F1 2012 on that much when compared with how it was when you booted up your copy for the first time? Let us know in the comments section below, as well as on our Facebook page and in our forums.