With over 60 classic and contemporary rally cars making up Sebastien Loeb Rally EVO's car roster, Milestone's new IP promises to provide plenty of fan service to rally enthusiasts. Milesotne have now revealed two more iconic rally cars that have made their way into the Sebastien Loeb Rally EVO: the Renault-Alpine A110 1660 (1973) and Ford Rs200 (1985).
These legendary cars should need no introduction to self-confessed rally enthusiasts. A successor to the A108, the Renault Alpine A110 was a significant mechanical upgrade despite its identical appearance. Its first incarnation used the same 50hp 950 cc engine found in a Renault R8, capable of reaching 100 mph. Fortunately, this isn't the version you'll be driving in Sebastien Loeb Rally EVO.
The 1973 version featured in the game has 148 bhp but only weighs 730 kg, reaching a speed of 134 mph. Its nimble performance earnt it a place in various Italian competitions, finishing first in the Championship of Manufacturers in 1973 along with victories in Monaco, Portugal, Morocco, Greece, Italy and Corsica.
The Ford RS200 on the other hand is best known for competing in the notorious Group B. First built in 1984 from Ford's desire to enter the competition, the RS200 was quite a beast to say the least, with its 4-wheel drive and a 1803 cc mid-mounted engine producing up to 460bhp in the racing version.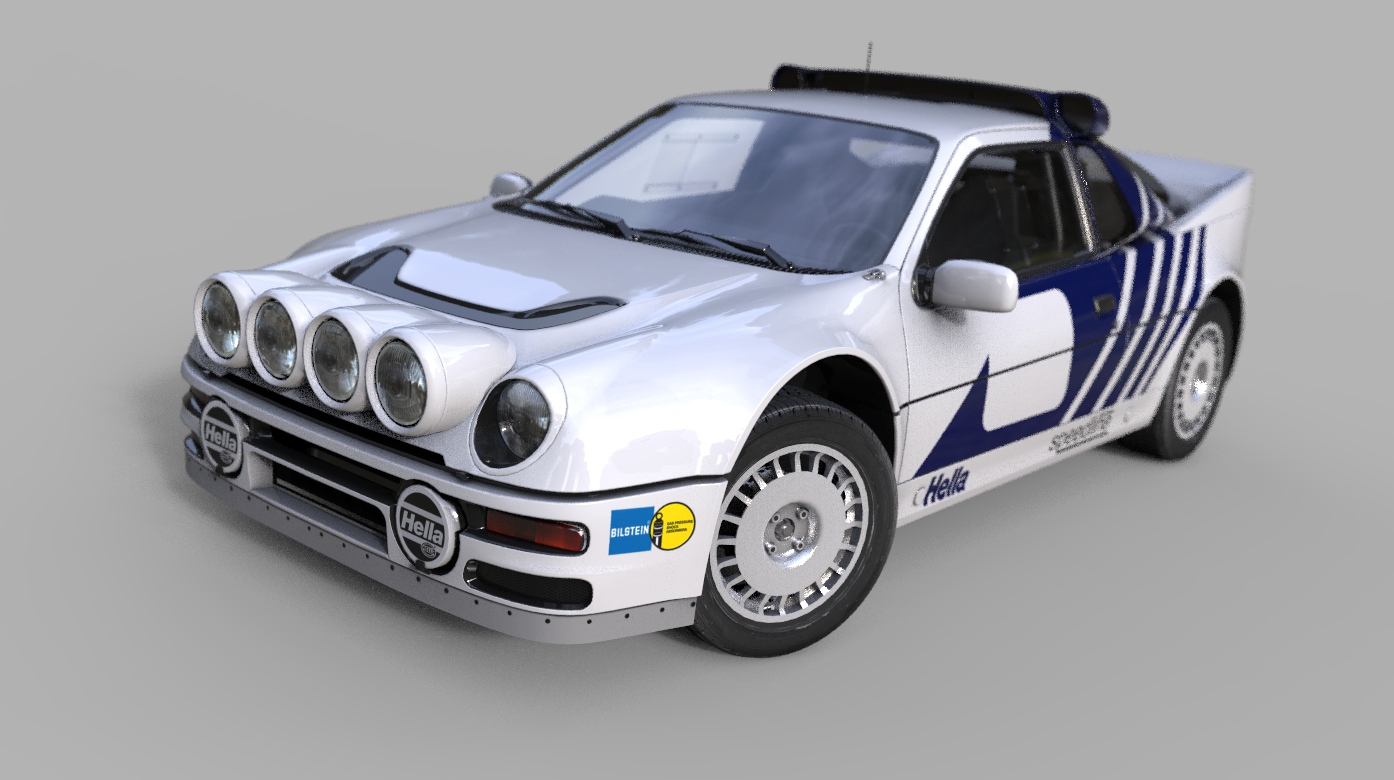 Along with its raw power, the RS200 was equipped with double wishbone suspensions with two shock absorbers per wheel on both the front and rear, giving it excellent driveability out on the track. Formula One engineers were even involved with the design of the chassis.
Detail seen in the supplied car renders look uniformally excellent – let's hope the level of quality seen here will match the in-game assets.
Which classic rally cars are you hoping to see in Sebastien Loeb Rally EVO?
Support TeamVVV on Patreon: www.patreon.com/teamvvv