Kylotonn Games recently held a private presentation for their upcoming two-wheeled racer TT Isle of Man: Ride on the Edge where two real-world Isle of Man TT riders (Steve Mercer and John McGuinness) got a hands-on.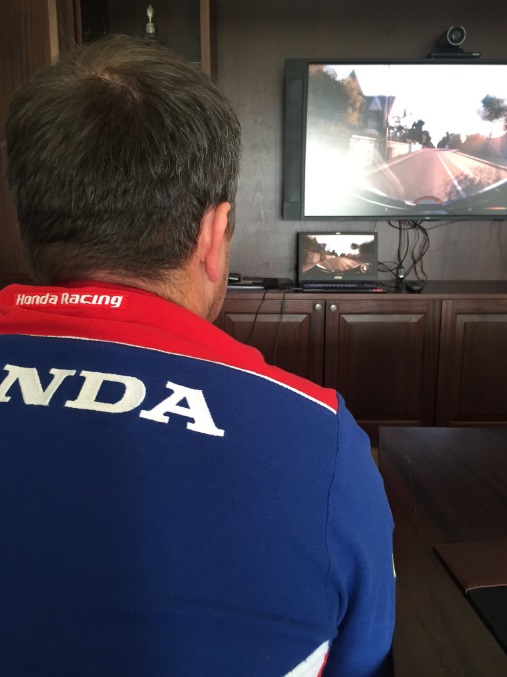 One stand out piece of juicy information from the preview was the confirmation that TT Isle of Man: Ride on the Edge will feature "some" fictional road racing courses. This was always a highly likely scenario as having just the single course (albeit a monster 37 ¾ mile one) would present a large challenge for the development team in regards to keeping things fresh and interesting.
No doubt the TT course will be available broken up into many smaller sections along with the whole circuit, but with fictional road courses to supplement the main track, it seems as though developer Kylotonn Games has found a good balance for the title due out this year.
"I'm really surprised by the realism. 'TT Isle of Man' just takes TT videogames on another level" said real-world TT racer Steve Mercer. "I never found the old TT games very useful as everything in them was flat, they just helped you to know where the course goes."
"This time you really have to ride the bike, it's not just pressing the controls, you can feel the bike, you can feel the track. I'm impressed. And I think it's really good for newcomers to learn the circuit and the benchmarks, the road signs, the braking markers," continued Mercer.
TT Isle of Man: Ride on the Edge will release this year, possibly in Autumn according to the report by RoadRacingCore, for the PlayStation 4, Xbox One and PC.