Kylotonn Games recently held a private presentation for their upcoming two-wheeled racer TT Isle of Man: Ride on the Edge where two real-world Isle of Man TT riders (Steve Mercer and John McGuinness) got a hands-on reported by RoadRacingCore.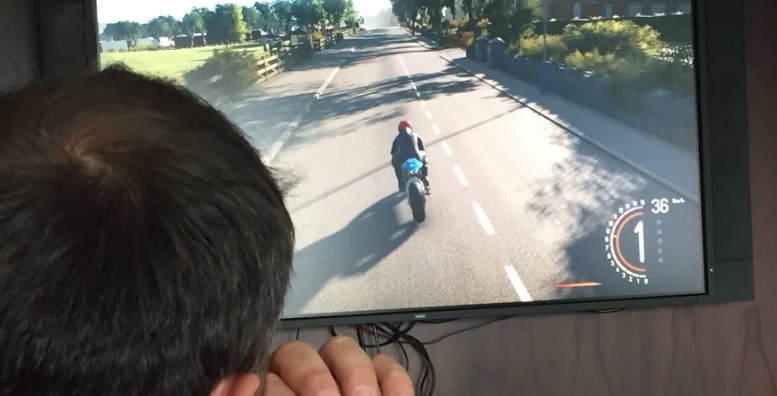 The preview of the official TT Isle on Man game impressed thanks to the recreation of the environments with houses, kerbs, traffic lights, lawns and trees all in accurate places. "I can even use my real benchmarks and braking points," stated Mercer, which sounds very impressive indeed.
BigBen explained that the official TT game is a two year project which involves as many as 50 people. The development team utilised laser scanning technology along with countless photographic material to recreate the huge road course in great detail.
"I think it's really good for newcomers to learn the circuit and the benchmarks, the road signs, the braking markers," said Mercer. "It's also good because I can share my experience at the TT with my friends at home, they can finally understand what riding at the TT is like, well apart from the dangers of course! It will also contribute in increasing the interest in the Tourist Trophy"
It's not just the road and road-side detail that Kylotonn is focusing on either, RoadRacingCore explain that the iconic "tap on the shoulder" given by the marshal on the start-finish line will make it into the game along with different lighting conditions as the day progresses. That's not all though, TT Isle of Man: Ride on the Edge is also said to include the very unfortunate bugs that happen to splat on the bikes.
TT Isle of Man: Ride on the Edge is scheduled for a 2017 release and will be available for the PlayStation 4, Xbox One and PC.