The very first TT Isle of Man: Ride on the Edge gameplay video has emerged thanks to real-world TT rider Steve Mercer.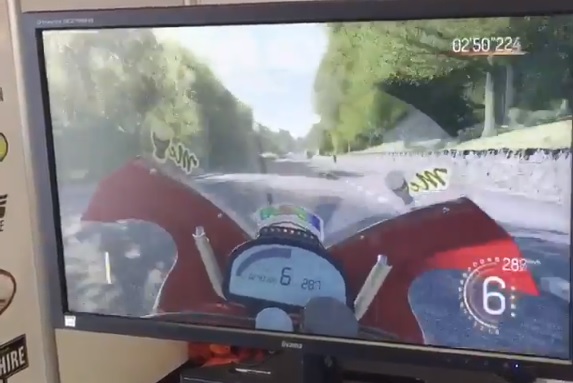 The short off-screen clip gives us a good idea of what to expect when Kylotonn's official TT launches later this year and things are looking good. The sense of speed in a game such as this will make or break the experience and judging from this clip things look pretty intense.
TT Isle of Man: Ride on the Edge of course features the full 37¾ mile mountain course. Many of the leading teams and riders, with many well-known team liveries and bike manufacturers are also included.
To supplement the huge course (which apparently has every house, tree and traffic light in their correct places), Kylotonnn has also added some fictional tracks which should break up the action nicely.
TT Isle of Man: Ride on the Edge is currently scheduled to release on the PlayStation 4, Xbox One and PC platforms sometime this year.