As an avid fan of Trials Evolution ballistic bike antics, it's safe to say I've been eagerly awaiting its next-gen revival. But now we know exactly when we can expect to curl our toes all over again after one-too-many attempts of completing a troublesome trial, as Ubisoft has confirmed that Trials Fusion will be tumbling onto a next-gen system near you April 18th, exactly two years after Trials Evolution debuted on Xbox 360 to considerable fanfare.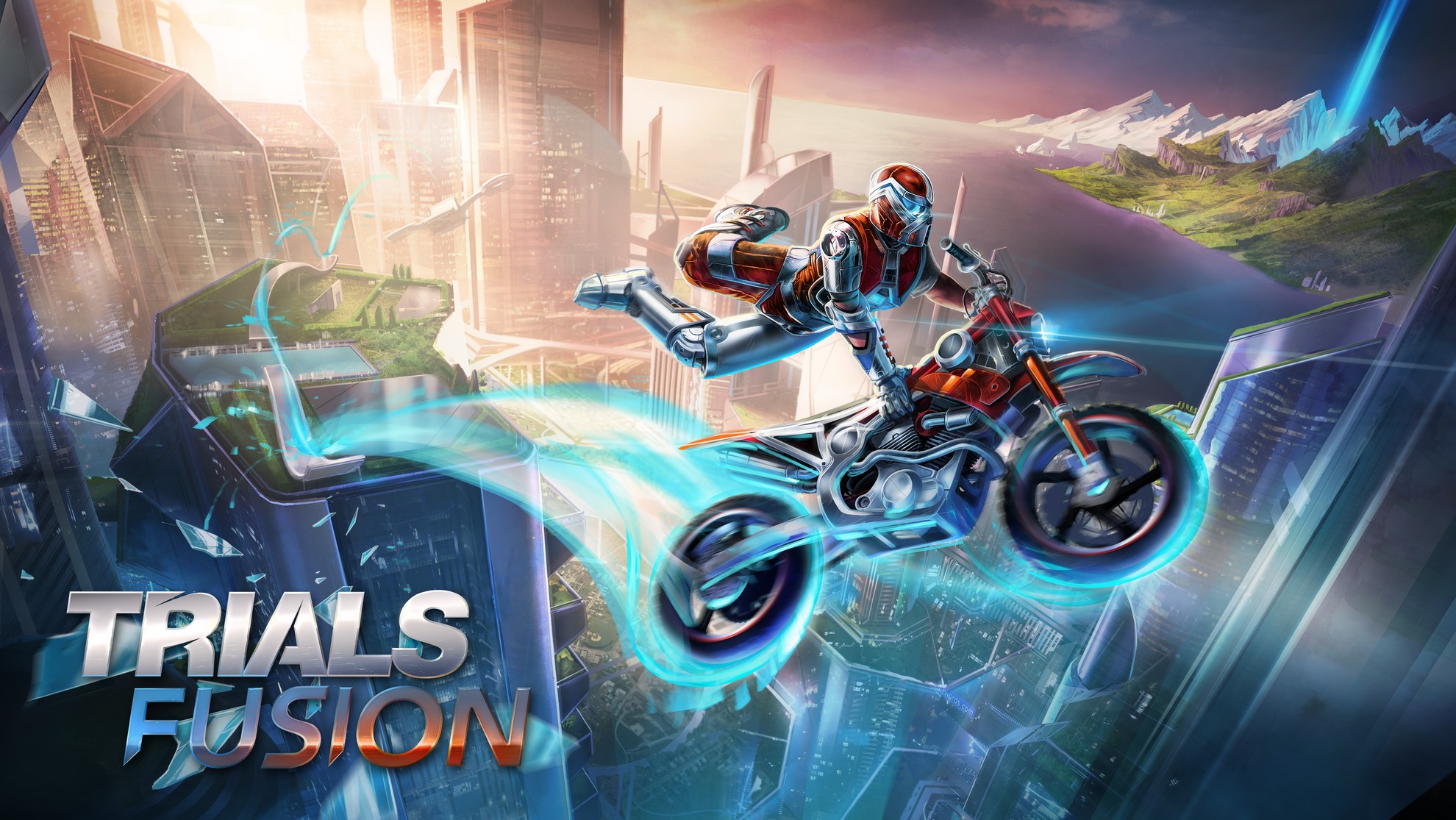 It will be available as a digital download for £15.99 in the UK on PC, Xbox 360, Xbox One and PS4, but this time it will be joined by a boxed retail release with a higher asking price. No word yet on a UK price for the retail release, but the US version will retail for $40, whereas the digital download will cost $20.
The retail release will come bundled with a season pass giving you access to six additional DLC packs which will be released until April 30th 2015. The season pass will also be available to purchase separately for £15.99.
From what we've seen so far, which admittedly has been very little since its announcement at last year's E3, Trials Fusion looks as if it will repeat the same winning formula of traversing through increasingly difficult obstacle course-ridden levels on your bike, with an added trick system (don't worry Trials purists: it's completely optional), quad bikes, and a futuristic city setting to boot. Trials Evolution set the bar very high though, particularly when it came to its unprecedented variety of lush locations in stark contrast to the dingy warehouse setting of its predecessor, Trials HD, so Fusion certainly has a lot to live up to.
//www.youtube.com/embed/DWwkXldvtwo
Love it for its simplicity or loathe it for its punishing difficulty, I think we all love to hate Trials, deep down. Now, Ubisoft is sharing more love than ever – Trials has never had a wider audience, having previously only been available on Xbox 360 and PC, so we fully expect it to be another success story for RedLynx. I can't wait to get back on my bike and break some bones.