It's that time of year again: Top Gear, the most popular TV show on the planet, is returning to our screens in a shower of tyre smoke, with a newglittering series filled with testosterone-pumping power tests, comedy car challenges and grumpy middle aged men falling over a lot. Business as usual, then.
Indeed, Series 21 promises more of the same – and we wouldn't have it any other way. As VVV's resident Top Gear fanatic, I'm practically hyperventilating with excitement.
//www.youtube.com/embed/eXHXLSxSD_k
Series 21 starts February 2nd at 8pm on BBC2. To get your engine gunning, here's a preview of what we can expect:

Retro Hot Hatches
No Top Gear series would be complete without an ambitious car challenge. Series 21 continues the trend, as episode one kicks off with a traditional budget car-buying challenge. The 1980's are often seen as the golden age of the hot hatchback, and to prove this point each presenter is tasked to buy a retro hot hatch from the 1980's where they will be subjected to a number of challenges – Clarkson buys a MkII Golf, whereas Hammond nabs a Nova and James rolls up in a Fiesta XR2i. Mayhem predictably ensues, as the cars end up ram-raiding a supermarket for yet-to-be-explained reasons.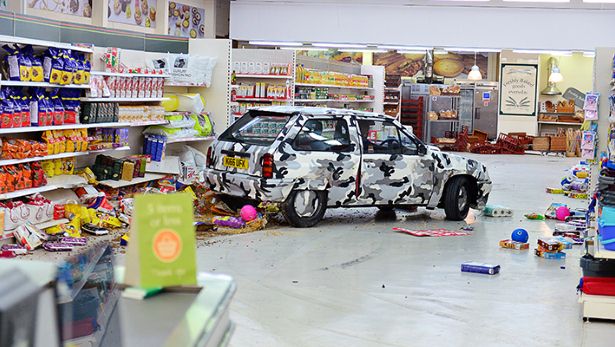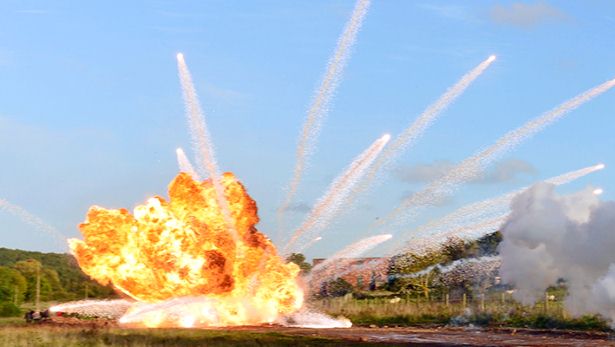 McLaren P1 Power Test
This is the one we've all been waiting for.
The McLaren P1 has gained a lot of publicity from video games, starring as the cover car for Forza Motorsport 5 and appearing in Need for Speed: Rivals as the final car you have to unlock. Now the 903bhp hypercar hybrid is getting the Top Gear treatment, with a power test from Clarkson putting it through its paces at the infamous Spa-Francorchamps circuit in Belgium, in what is sure to be a series highlight.
He certainly seems to like it too, having already declared that the P1 "makes everything else look like the past." Expect this to be a landmark review on par with the Bugatti Veyron.

Trucking in Burma
Epic extended road trips are another Top Gear tradition. Traditionally, they used to air as Christmas specials, but now they are fast-becoming post-Christmas specials that end up airing in March.
Exotic global locations such as India and Vietnam are par for the course, and this time the team trek across Burma. Exactly what the aim of their mission is remains to be seen, but it certainly looks like an unconventional challenge as they will be ditching cars for trucks.
Hammond versus 6×6
Richard Hammond is no stranger to off-roaders, having owned a collection of classic Land-Rovers and looks most at home behind the wheel of a pickup truck. Which is probably why he was asked to drive this brute of a machine: the Mercedes-Benz 6×6, a monster-sized, six-wheeled G-Wagon.
Caterham AeroSeven Concept Power Test
Alfa 4C versus Quadski
According to Top Gear, you can't be a true petrolhead until you've owned an Alfa Romeo. Jeremy and James have owned one. Hammond has not. The new Elise-esque 4C Coupe could about to change that however, so he was given the duty of taking it for a road test for the new series. But what is the best way to test it? Race it against a an amphibious ATV known as the Quadski, apparently.

Power test: M135i vs GTI
To spice up the Power Tests, which can become a tad repetitive for casual viewers, it's not uncommon for another car to be brought in to represent a car's closest competitor. In series 21, we will see two new hatchbacks go head-to-head: the BMW M135i vs. the Volkswagen GTI. And to spice things up further, the power test will be conducted on a soaking wet track. Expect plenty of tailsliding action from the BMW.
Intriguingly, Clarkson also apparently has a mishap in what he describes as the "longest crash of his life."

Ukraine road trip
Hatchbacks appear to be a recurring theme this series, as the presenters embark on a trip to the Ukraine in a fleet of small cars, with Jeremy in a VW Up!, Richard in a Fiesta and James saddled with a Dacia Sandero – what else?

Power test: Zenvo ST1
The days where Top Gear would review sensible cars you would actually consider buying are long-gone – a point proven by the appearance of the Zenvo ST1, a delirious Danish sports car equipped with a modest 1,100 bhp. Expect a Stig power lap spurring you to bet if it can beat the almighty Veyron around the track.