The new racing game 'Top Gear: Race The Stig' has been given a global release exclusively on mobile and tablet devices.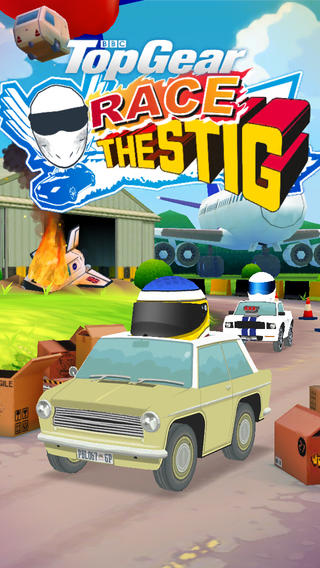 An officially licenced tie-in to the BBC's popular motoring TV show, and developed by the same Supersonic Software behind the Top Gear: Stunt School Revolution mobile game, Top Gear: Race The Stig is an endless runner game where players must avoid obstacles whilst – as the game's name suggests – evading The Stig's attempts to thwart their progress.
According to the official statement from BBC Worldwide, Top Gear: Race The Stig will feature locations and content that will be familiar to avid viewers of the TV show: for example, 'Oliver' the Opel Kadett, the indestructible Toyota Hilux pick-up truck and Jeremy Clarkson's Fiat Coupe police car will all be in the game as drivable vehicles.
More content is allegedly also in the pipelines for Top Gear: Race The Stig through future updates, which will further increase the amount of vehicles, crash helmet designs, power-ups, route locations and challenge types to the game.
Top Gear: Race The Stig is available to download for free from the Apple, Amazon, Windows Phone and Google Play marketplaces.