The Forza franchise's long-running 'Tokens' microstransaction system has now been introduced to Forza Horizon 3.
Activated on 17th December 2016, this setup allows players to acquire cars and upgrades in Forza Horizon 3 using these consumables that are purchased with real money, rather than the 'credits' acquired from normal gameplay.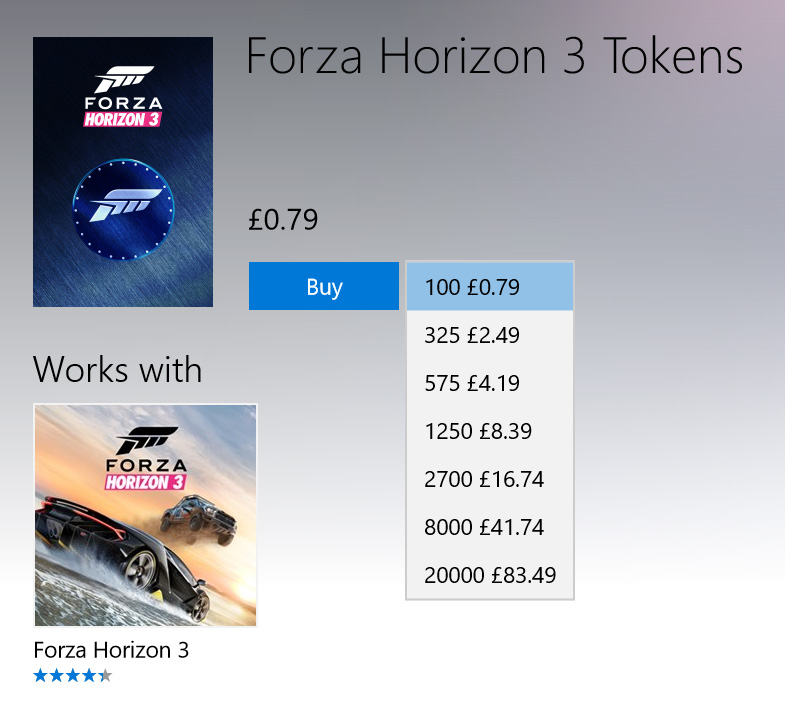 Various bundles of Tokens are available to purchase from the Xbox and the WIndows 10 marketplaces. The pricing denominations for tha various bundles have been listed below:
325 Tokens: £2.49
1,250 Tokens: £8.39
8,000 Tokens: £41.74
At time of wiritng, one Token appears to be worth the value of 500 in-game credits. To put that into perspective, Forza Horizon 3's most affordable cars (worth 25,000 Credits) will set you back 50 Tokens, and the most expensive vehicles in the game (worth 10,000,000 Credits) are worth 20,000 Tokens.
Forza Horizon 3 isn't the first Forza game to have microtransactions added post-launch. Tokens were brought into Forza Motorsport 6 a couple of months after the game's original release, and Forza Horizon 2 saw Tokens launched alongside the Storm Island expansion pack.
Support Team VVV on Patreon: www.patreon.com/TeamVVV