With Thrustmaster's new TX 458 Edition racing wheel about to go on sale to coincide with the launch of Microsoft's Xbox One, a new product page on Thrustmaster's website has answered some lingering questions whilst outlining some new features.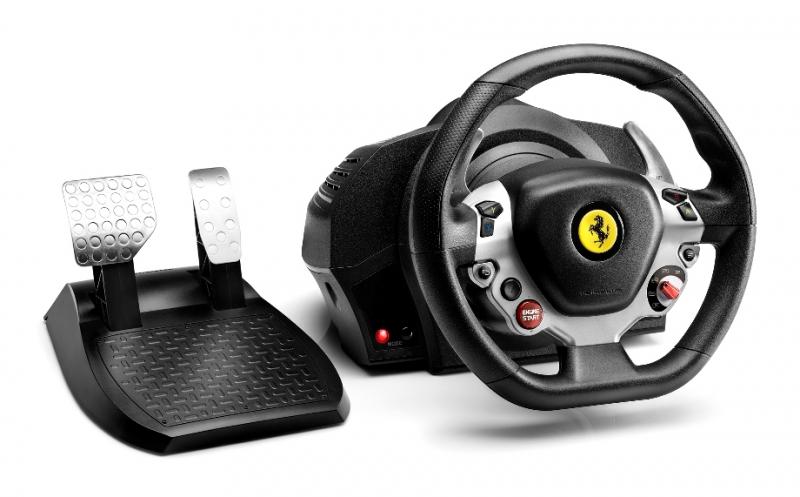 Chief among which is the confirmation that the wheel will be bundled with a set of pedals – it may not sound like an earth shattering revelation, but until now the the pedals have been curiously absent in publicity shots, causing many to speculate that they would be sold separately. What we do now know, however, is that the pedal set will not have a clutch, sadly, which will no doubt rile some players expecting more for the premium price point.
More encouragingly, the product page also confirms that the TX 458 will be compatible with the other Thrustmaster Ferrari wheel rims: namely the F1 Integral and GTE Rims. If you don't like the primitive pedals, you can also swap it with a high-end T3PA pedal set which comes with a clutch. Likewise, if paddle shifters grind your gears (no pun intended), then you can equip a TH8A H-pattern shifter.
You can read up on all the details on the Thrustmaster TX 458 product page.