Thrustmaster's soon-to-be-released Ferrari 458 Italia TX wheel is being marketed as the flagship wheel for Xbox One, and will likely be the wheel of choice for hardcore players of Forza Motorsport 5 as we now know that existing Xbox 360 wheels such as Fanatec's range will not work on Xbox One. What Thrustmaster didn't mention at the time, however, is that the TX wheel will also be supported on PC.
Thrustmaster have said that a driver will be available to download from the official website soon to add PC support and manage future firmware updates accessed from the control panel.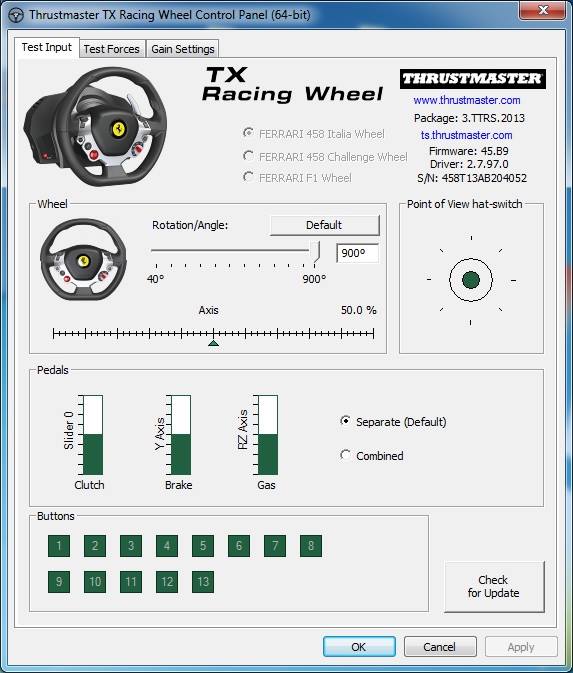 While PC sim racers are probably already settled with their wheel of choice, whether it's with a Logitech, Fanatec or even the flagship Thrustmaster T500, it at least adds some value to the steep asking price – it's currently available to order for £349.99 from Amazon.