For over two years, hardcore racing simulation fans have been requesting Thrustmaster to release a handbrake mod. And now their prayers have finally been answered with the reveal of the new Thrustmaster TSS Handbrake Sparco Mod designed to give fans of virtual rallying and drifting an extra level of precision, immersion, and authenticity.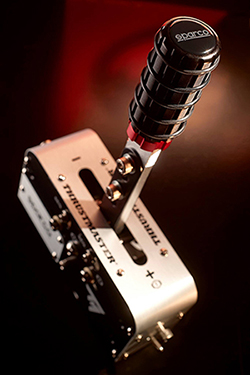 Compatible for PC, the latest addition to the Thrustmaster ecosystem offers a choice of two different modes: a USB handbrake with progressive force, and a precise sequential shifter. Best of all, it's officially licensed by Sparco as a result of Thrustmaster's partnership with the Italian racing apparel brand and is the perfect companion to the full-size Thrustmaster Rally Wheel Add-On Sparco R383 Mod.
Painstakingly developed in close collaboration with Sparco, Thrustmaster TSS Handbrake Sparco Mod measures at 3.3 inches/8.5 cm tall and is a 1:1 scale replica of those in Sparco's rally and drifting range.
According to Thrustmaster, the TSS Handbrake Sparco Mod's design features cutting-edge engineering, with rock-solid mechanics thanks to the use of extremely high-quality materials, 90 percent of which are crafted of metal including industrial flat coil springs with 8.8 pounds/4 kg of resistance. This allows for both smooth and abrupt breaking actions. The add-on also incorporates Thrustmaster's H.E.A.R.T HallEffect AccuRate Technology providing precision that won't decrease over time, thanks to a contactless magnetic sensor.
The TSS Handbrake Sparco Mod's handle height is fully adjustable and can also be easily turned 90 degrees for horizontal handbraking in GT mode, in addition to the default vertical position for rally mode. Thanks to its built-in M6 screw threads, the unit features a handy attachment system for cockpits. Alternatively, those who want to use it on a table or desk can opt for Thrustmaster's related clamp sold separately, which can also accommodate a TH8A shifter in conjunction with the TSS Handbrake Sparco Mod.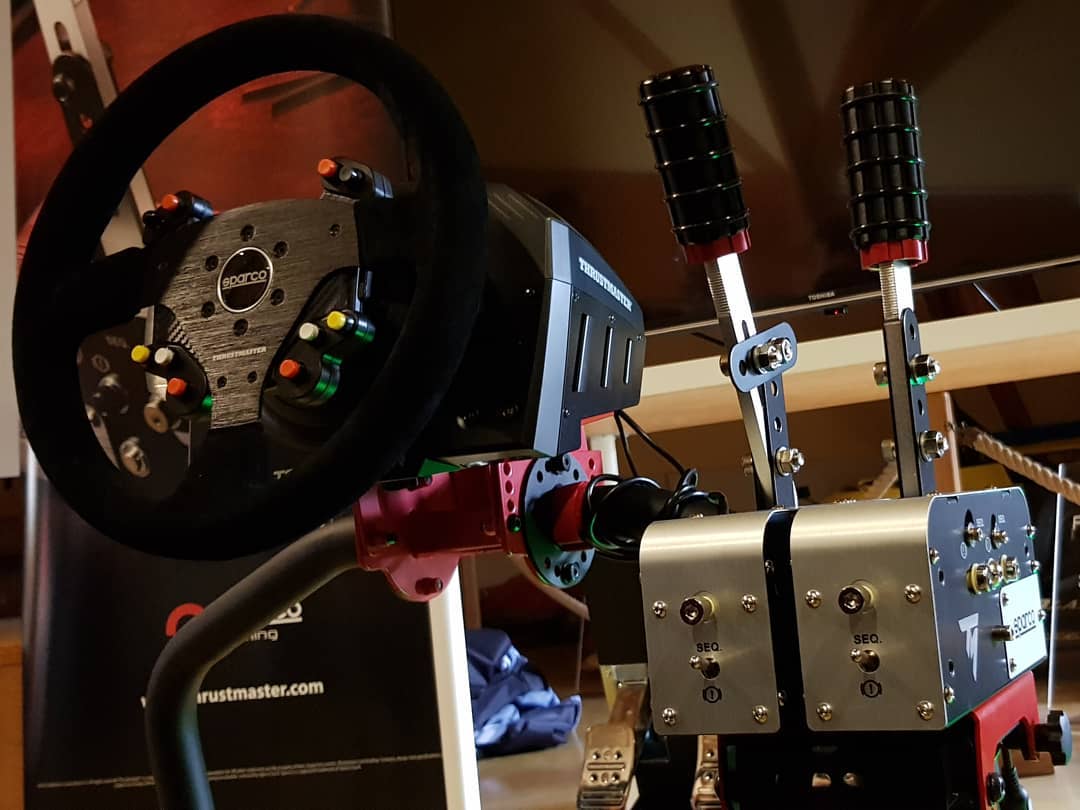 While the TSS Handbrake Sparco Mod has been designed specifically for PC gamers, it can be used with any racing wheel from all other brands. Thrustmaster is now taking orders for the TSS Handbrake Sparco Mod on its official online store at a retail price of £239.99. We were at the reveal event so you can expect video coverage to follow. In the meantime, you can view our live shots of the TSS Handbrake Sparco Mod in the gallery below.