The Thrustmaster TSS Handbrake Sparco Mod was released earlier this year after being frequently requested by the sim racing community, but there was a catch – it was only available for PC. That's no longer the case, however, as Thrustmaster has revealed the updated TSS Handbrake Sparco Mod + that supports PS4 and Xbox One as well as PC. For the PS4, the accessory is compatible for the T-GT and T300-Series wheels, while Xbox One players can use it with the TS-XW Racer and TX-Series wheels.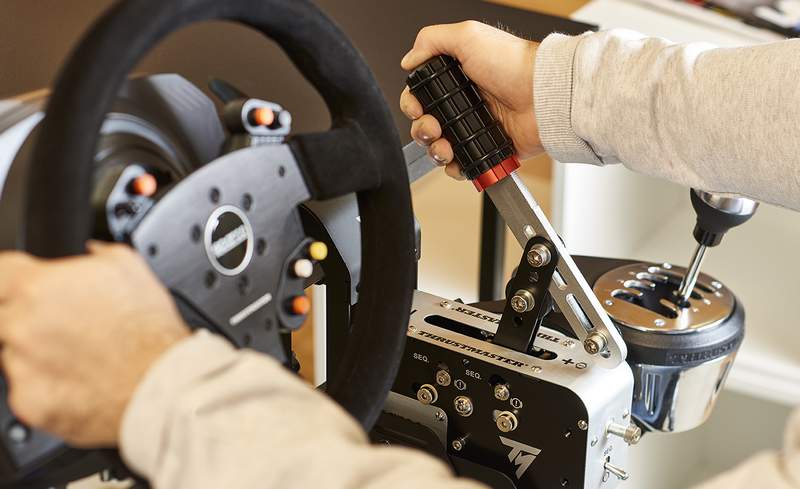 Thrustmaster says the console version was only made possible thanks to the development of a proprietary cable needed to enable communication. Like the original PC-only version, the TSS Handbrake Sparco Mod features Thrustmaster's H.E.A.R.T. technology and high-quality metal and aluminium materials. Two modes are available: a progressive handbrake, or a sequential transmission.
The TSS Handbrake Sparco Mod + will retail for $279.99 (UK pricing hasn't been confirmed yet, but the PC-only version retails for £239.99) and will be available on September 20th. Supported racing titles haven't been announced yet, but it should add a new element of realism to rally games such as DiRT Rally, WRC 7 and the forthcoming V-Rally 4.
This wasn't the only new Thrustmaster racing accessory announced, either. Complementing the TSS handbrake Sparco Mod + is the TM Racing Clamp, which is ideal for players who don't have a swanky racing rig. Designed for desks for desks or tables 0.6"/15 mm to 2"/50 mm thick, it allows you to install the TSS Handbrake series and the TH8A shifter with ease.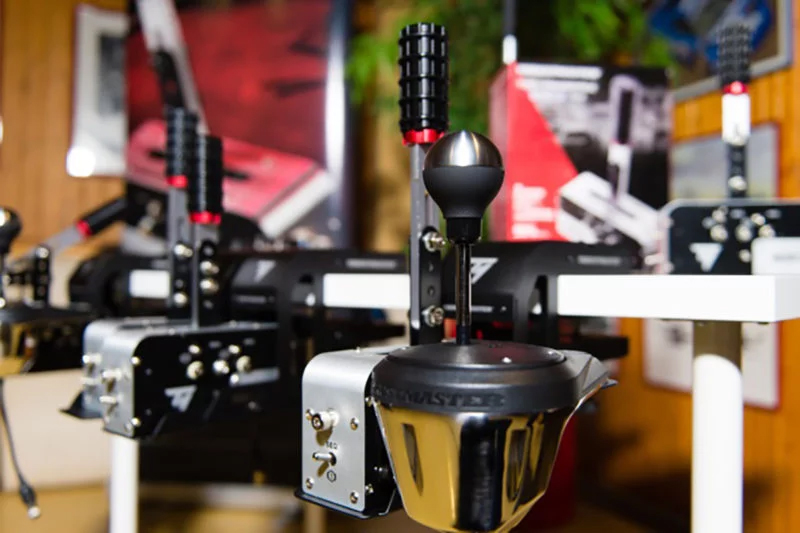 The fully metal accessory can be quickly fastened with two screws for easy installation, and the height, depth, and incline is fully adjustable. The TM Racing Clamp will be available August 20, with an MSRP of $99.99.