Looks like Thrustmaster have been taking tips from Fanatec. Remember Fanatec's Clubsport Universal Hub that allowed you to create bespoke setups using wheel rims from their line-up of peripherals? Thrustmaster now has an equivalent, with the announcement of the TX Racing Wheel Servo Base For Xbox One and PC.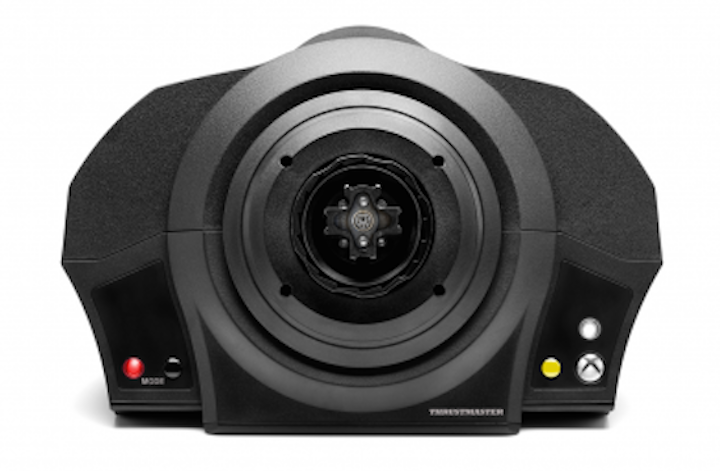 The TX Racing Wheel Servo Base is a standalone version of the base unit from the TX Racing wheel for Xbox One and PC, allowing you to create your own setup using add-ons from Thrustmaster's peripheral ecosystem, allowing you to swap desired wheel rims and brake pedals such as the recent TM Leather 28 GT Wheel Add-On and T3PA-Pro add-on pedal set. This of course also means you're no longer lumbered with the standard clutch-less pedal set included with the TX racing bundle if you're intending to buy additional peripherals.
Naturally, you get the same industrial-class brushless motor driving the exceptional force feedback in the main TX wheel package.
The Thrustmaster X Racing Wheel Servo Base will be available in August with a suggest RRP of €279.99.
Support TeamVVV on Patreon: www.patreon.com/teamvvv