Round two of Gran Turismo 6's GT Academy is now underway. The second online event can now be played on the Playstation 3 console, if you haven't yet entered you can still start from round 1 as long as the GT Academy 2015 event is open.
The second round tasks you to race the GT-R NISMO GT3 Team RJN (pictured) around the full Brands Hatch Grand Prix circuit as fast as you possibly can.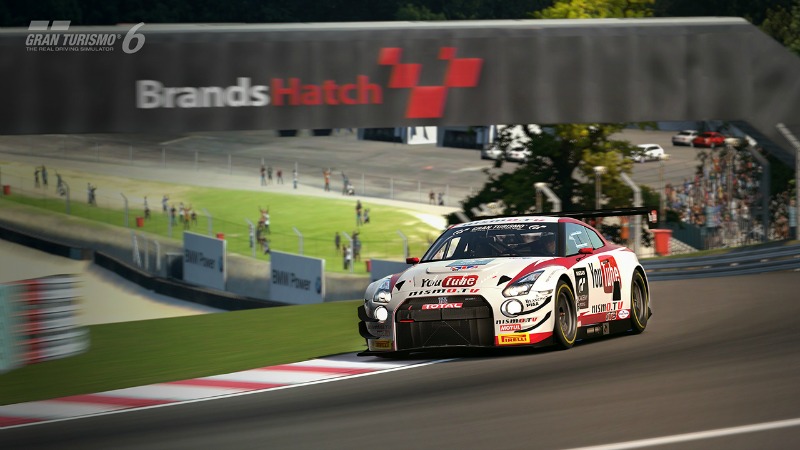 The second round event will be available to compete in until May 16, and in order to progress you'll have to beat the bronze time below.

Gold time: 1:28.000, prize: Cr 550,000
Silver time: 1:30.000, prize: Cr 200,000
Bronze time 1:37.000, prize: Cr 100,000
You can see the latest online rankings for the GT Academy 2015 competition at this link.
Are you competing this year?
Support us on Patreon: www.patreon.com/TeamVVV.