As expected following its announcement a few weeks ago, The Crew 2 has been revealed at Ubisoft's E3 conference, a sequel to Ivory Tower's open world MMO racer released back in 2015.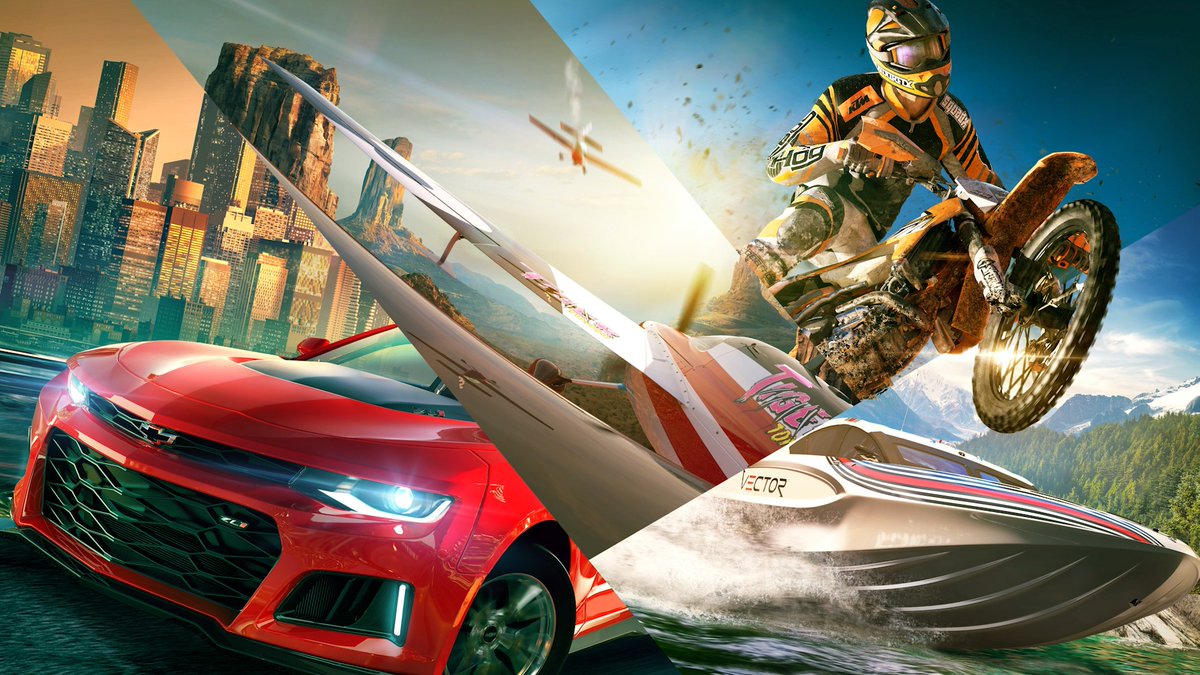 Set in a redesigned version of the original game's gigantic map based in the USA, The Crew 2 will expand the already diverse vehicle roster with the introduction of boats and planes in addition to cars and bikes.
Like the last game's announcement at E3 2015, The Crew 2 was revealed in a stunning CGI trailer showcasing the incredible variety of vehicles, from muscle car street racing in New York, to Red Bull-style stunt races in acrobatic planes, single seater track racing, dirt bikes tearing up canyons, and powerboats charging through the Mississippi River.
Ivory Tower calls The Crew 2's open world playground "Motornation" which embodies the "American Racing Spirit" in contrast to the illegal street racing premise of the last game. A huge variety of motorsports will be represented, from powerboats to aerobatic planes, rally raid buggies to supercars, jet-sprint boats to iconic American bikes – and you'll be able to switch between all of them on the fly.
While we were expecting The Crew 2 to be set in a new location such as Europe, the USA map has been redesigned to incorporate the new vehicle variety. "Now you won't just be able to drive across the Rocky Mountains – you'll be able to soar through the clouds high above their majestic peaks," a Ubisoft blog explains.
"You won't just off-road alongside the mighty Mississippi River, you'll also speed down its waterways in a powerboat. The ability to switch between vehicle types on the fly opens up whole new realms of exploration, whether you're flying through the Grand Canyon or motorbiking through the man-made canyons of New York City.
Players will meet four distinct motorsport families including street racers, pro-racers, off-road experts and freestylers. Each represents a different set of motorsport disciplines and feature a different headquarters and home where players can meet, buy, collect and customise their vehicles.
Like the first game, The Crew 2's open world will offer a connected experience. Every achievement you make is saved as a challenge for other players to complete. No word on whether The Crew 2 will be playable offline like Need for Speed: Payback, though.
Those who racked up the miles exploring the original game's open world will also be eligible for The Crew Rewards Program, which will reward players with 18 vehicles in The Crew 2.
The Crew 2 will release in early 2018 on PS4, Xbox One and PC, with enhanced support for PS4 Pro and Xbox One X. Probably a wise move, considering how congested 2017 is with racing games. If you want to play The Crew 2 ahead of release, you can register to participate in an open beta.