Image Space Incorporated's track team have released a single teaser screenshot (below) on their official Twitter page, showing rFactor 2's upcoming Atlanta Motorsports Park track. The actual track can barely be seen as the focus of the screenshot is of the track side building, so it really is a teaser of a teaser.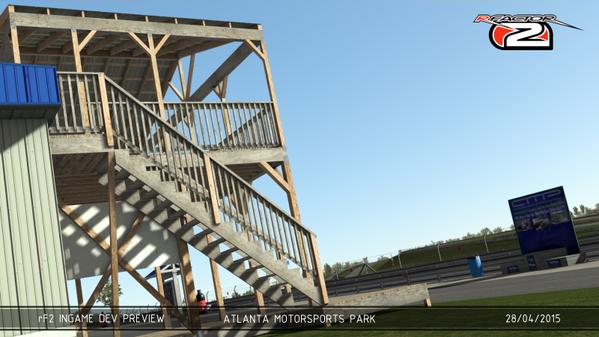 The tweet can be seen here.
Atlanta Motorsports Park is a private country club track which is two miles long and consists of 16 turns. The track is located some 60 miles north of Atlanta in Dawsonville, Georgia. Expect more teasers from Image space Incorporated soon, who knows, we may actually see the actual track next time!
https://youtube.com/watch?v=x3rCVw74SM4