From high profile releases like Forza Horizon 3, the resurgence of rally games with DiRT Rally and the start of the console sim racing saturation with the long-awaited arrival of Assetto Corsa, 2016 was a transformative year for racing games. To celebrate, we're hosting our first ever Team VVV Racing Game of the Year Awards (something we've been meaning to do for years) to recognise achievements in racing gaming, from best graphics and sound, to car lists, handling and indie titles, we've got everything covered.
Best car handling
Honourable mentions

Forza Horizon 3 has many redeeming qualities, from its spellbinding visuals and rich variety of cars, to its sprawling open world. One of its best features, however, is its beautifully balanced car handling. It may not have the depth of its sim-focused sibling, but pick up the pad and you're guaranteed to have a smile planted on your face in seconds. Playground Games crafted the car handling to be fun rather than ultra-realistic, and it succeeded in spades.
The responsive car handling in Mantis Burn Racing made sliding around corners one of the most satisfying racing game experiences of 2016. Bravely, the developers decided not to follow the convention of adding power-ups to its top-down racer, which put them under more pressure to deliver a solid racing experience. Fortunately, VooFoo Studios pulled it off masterfully.
Speaking of solid driving physics, the range of rally games released in 2016 showed us how it's done. DiRT Rally and Sébastien Loeb Rally EVO were brutally unforgiving, with rewarding driving physics that take a lot of skill to master. WRC 6, by comparison, is more accessible and a significant step up from WRC 5's floaty physics: cars have a more realistic sense of weight, and there's a tangible sense of grip across the different surfaces. Just don't turn on the stability control.
Ride 2's bike handling is also a significant improvement over its predecessor. Whereas the bikes in the original Ride had too much understeer, Ride 2's handling is noticeably more responsive. Once you master hitting those apexes, you won't be able to put it down.
RedOut is also notable for its unique and revolutionary physics, requiring careful coordination of the twin sticks to angle your craft and maximise your speed.

Winner: Assetto Corsa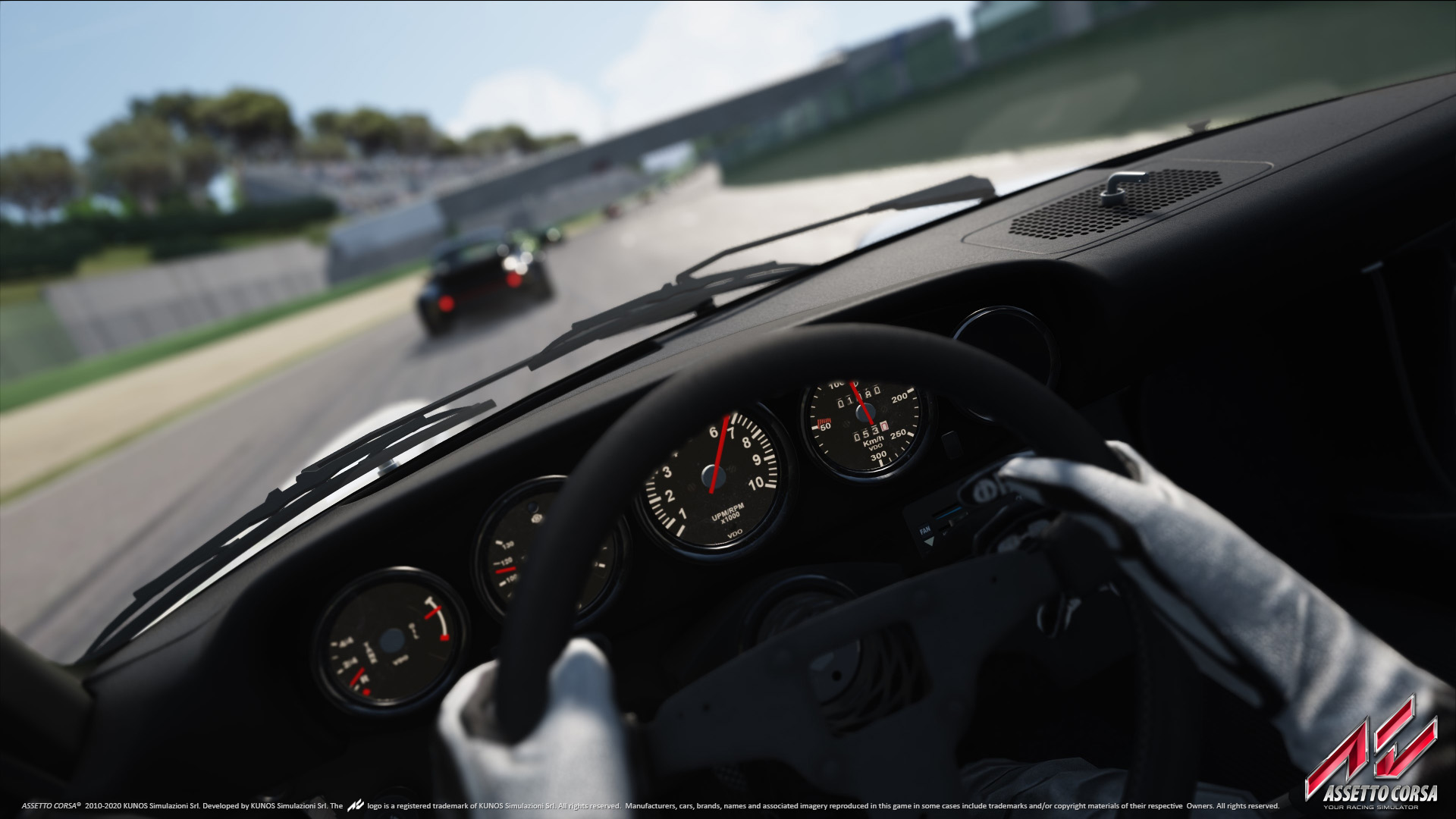 Many mainstream racing games are guilty of having cars with near-identical handling. Not so in Assetto Corsa – every car feels unique, true to life and incredibly intuiative to drive. The physics are so impeccably detailed that driving every car is a learning curve: you have to hone the individual nuances, from the drivetrain to the suspension setup to get the most out of them. We also love some of the settings you can apply that only hardcore petrolheads will appreciate: every car can be driven with factory settings enabled for a true-to-life experience, or you can turn the traction control (otherwise known as the brave button) on or off on the fly by pressing a button on the wheel.
For wheel users, there is no better racing experience on console. Fantastic force feedback provides a tactile sense of grip, but Assetto Corsa is still surprisingly playable with a pad – providing you don't use automatic gears, that is. Porting a hardcore racing simulation from PC was risky, but we're pleased to say there have been no compromises in the handling department. Assetto Corsa sets new standards for console game driving physics. Forget Gran Turismo – this is the real driving simulator.
Do you agree with our winner? Let us know in the comments below.