Us here at Team VVV do have a penchant for car films, in particular the 'Need For Speeds of yore on celluloid' that make up the The Fast and The Furious franchise.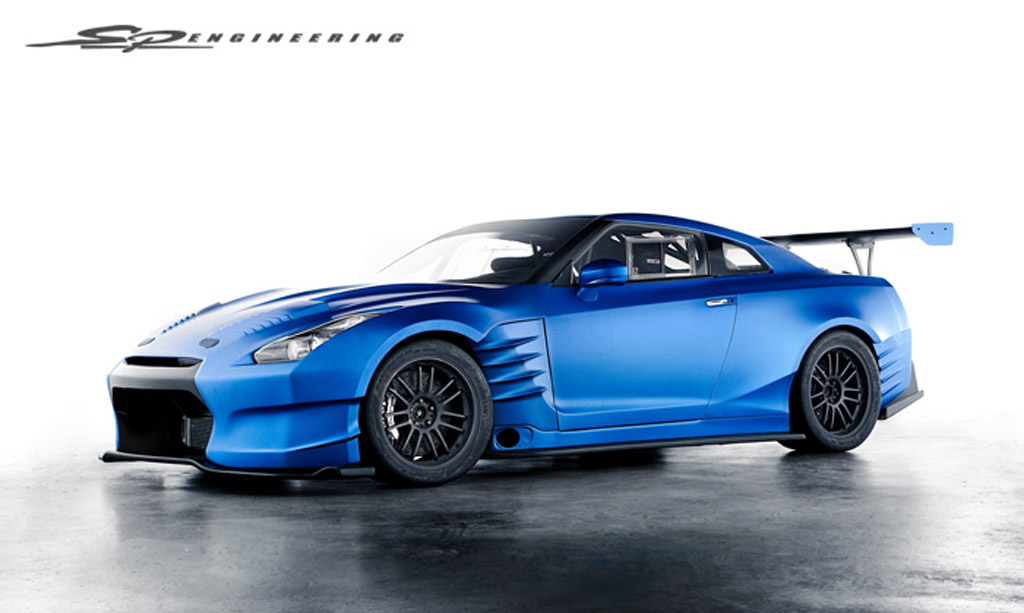 Long term readers of our site will know that we've been covering the sporadic news stories related to the upcoming sixth installment in the franchise, but what's really been bugging us is that we don't know what cars will be prominently featured in the film.
Thankfully, one potentially star car has emerged onto the World Wide Web: the extensively modified (and very blue) Nissan GT-R you see here (and from a plethora of other angles in our gallery).
With a bodykit designed by BenSpora and a mechanical package fabricated by tuning firm SP Engineering (though other companies, such as R's Tuning, Switzer Performance, HKS and Cobb all played a part in bringing the car to life), we assume that this will be one of the highlights of Fast and the Furious 6's unconfirmed car roster.
After all, not only does it have a rather striking bodykit (which is only enhanced by the paintjob that's reminscent of the 'Bayslide Blue' on the Nissan Skyline R34 GT-R that appeared in 2009's Fast and Furious), but it shouldn't need much SFX or edit room trickery to make it appear that fast.
Why, you ask? Simple: the car's dyno run confirmed its reworked 3.8 twin-turbo V6 produces 685 horsepower at the wheels. To put that in perspective, not only is that more powerful than any road-legal Porsche to date, but the 2013-spec Nissan GT-R straight from the factory develops 542bhp at the crank.
Bar these little details, though, very little is actually known about the car, or indeed the film it'll be starring in – whilst reports suggest that Vin Diesel, Dwayne "The Rock" Johnson, Jordana Brester and Ludacris will be reprising their roles from Fast and Furious Five, we're still being left in the dark.
Still, with an expected release date towards the end of May this year, we shan't have to wait to long to see it on the big screen. And, with the word on the street being that the first trailers will be coming out in the next few weeks, we should hopefully have enough info soon to answer at least some of our questions, and momentarily whet our insatiable appetite for Fast and the Furious material…