Developer Zordix has announced that their snow-based racer Snow Moto Racing Freedom (not to be confused with their recently released water-based racer Aqua Moto Racing Utopia) will release for the PC and PlayStation 4 on April 11.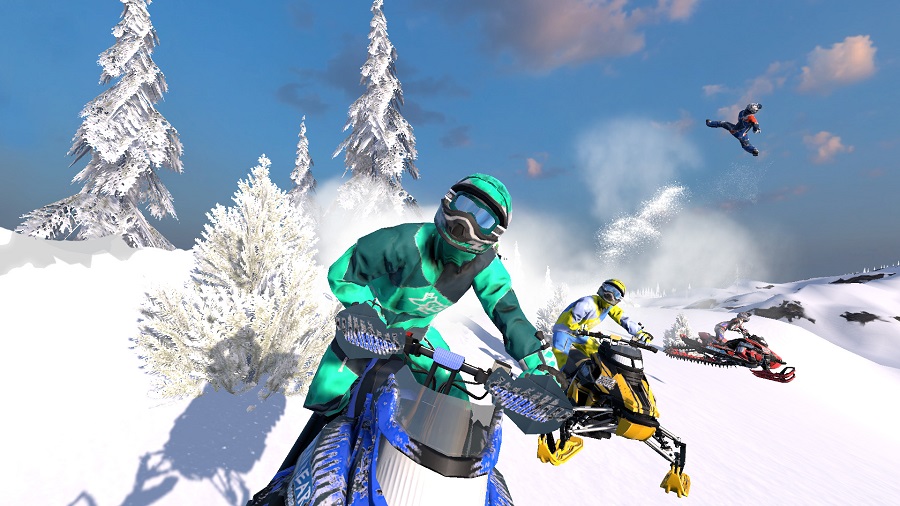 In Snow Moto Racing Freedom you'll race a snowmobile on various snowcross tracks across several winter landscapes. Completing tricks while in the air grants you speed boost which will help you overtake your rivals on route to the finish line.
Snow Moto Racing Freedom features an impressive array of 40 courses, non of which are mirrored, Zordix are keen to point out. You'll have a choice between 12 high-powered snowmobiles which you will no doubt need as you take on the game's single player career complete with 18 championships.
https://youtube.com/watch?v=8S4yxU9gDaE
The snow racer boasts eight game modes in total including the likes of freestyle, leisure and snowcross. Both online and local multiplayer is included, the latter offering up to four player racing.
Finally, Snow Moto Racing Freedom offers you the chance to race against your own ghost times, unlock 25 achievements and compete in the global online rankings.