The Swedish game developer Sector3 Studios has released DTM Experience 2014, its latest PC racing sim project.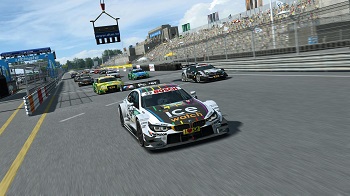 A follow-up to the SimBin-developed DTM Experience 2013, the new licensed installment features all three cars – the BMW M3, Audi RS5 and Mercedes-Benz C-Class AMG – that competed in this year's recently-concluded DTM touring car championship.
The nine tracks that hosted races for the 2014 DTM series are also included in the game, along with the licensed liveries of all 23 drivers who competed in this year's season.
All the major rule changes adopted for this year's championship – such as the mandatory tyre changes during races – are also featured in the title.
DTM Experience 2014 is available to purchase from Steam for £19.99. As with DTM Experience 2013. prospective buyers of DTM Experience 2014 will need to have an up-to-date, Steam-sourced RaceRoom Racing Experience build already installed on their PC.
//www.youtube.com/embed/SJeqNDpUcKw