More details have been uncovered for Milestone's forthcoming rally IP Sébastien Loeb Rally Evo, in a new developer diary that delves into the some of the technical merits of the game, courtesy of another awkwardly dubbed video.
Among the topics discussed are the origins of the logo design and the meticulous design process of the tracks. Milestone adopted a new capturing technique, using high-tech cameras , and the results speak for themselves: even at this early stage in development, Sébastien Loeb Rally Evo is looking very tasty indeed, and we haven't seen a single car yet. According to the developers, the stages are "nearly 100% like the real thing," right down to featuring the same kind of vegetation you'll find on a real rally track. Hopefully the sterile environments that have plagued Milestone's otherwise respectable games will soon be a thing of the past.
We also get concrete confirmation that the sweeping 20km long Pikes Peak will be part of Sébastien Loeb Rally Evo's track roster. If that doesn't sound significant, to rally fans featuring Pikes Peak in a rally game is the equivalent of featuring the Nurburgring in a track racing game.
https://youtube.com/watch?v=HpPR56wrP_o%3Frel%3D0
We also get treated to a brief batch of screenshots depicting the Wales Rally GB in all its muddy glory.
Well, I say treated, but they don't exactly reveal much since they're just close-ups of some terrain textures. Yes, Milestone still insist on marketing their newly-announced games by releasing screenshots of the game's ground textures. It's good-looking ground, mind you, but still a screenshot of digital ground – probably not the best way to generate excitement about a new game. We get that Milestone like to tease us and create intrigue, but they often take it too far. The inclusion of Pikes Peak should be a headline feature, not a screenshot of some mud.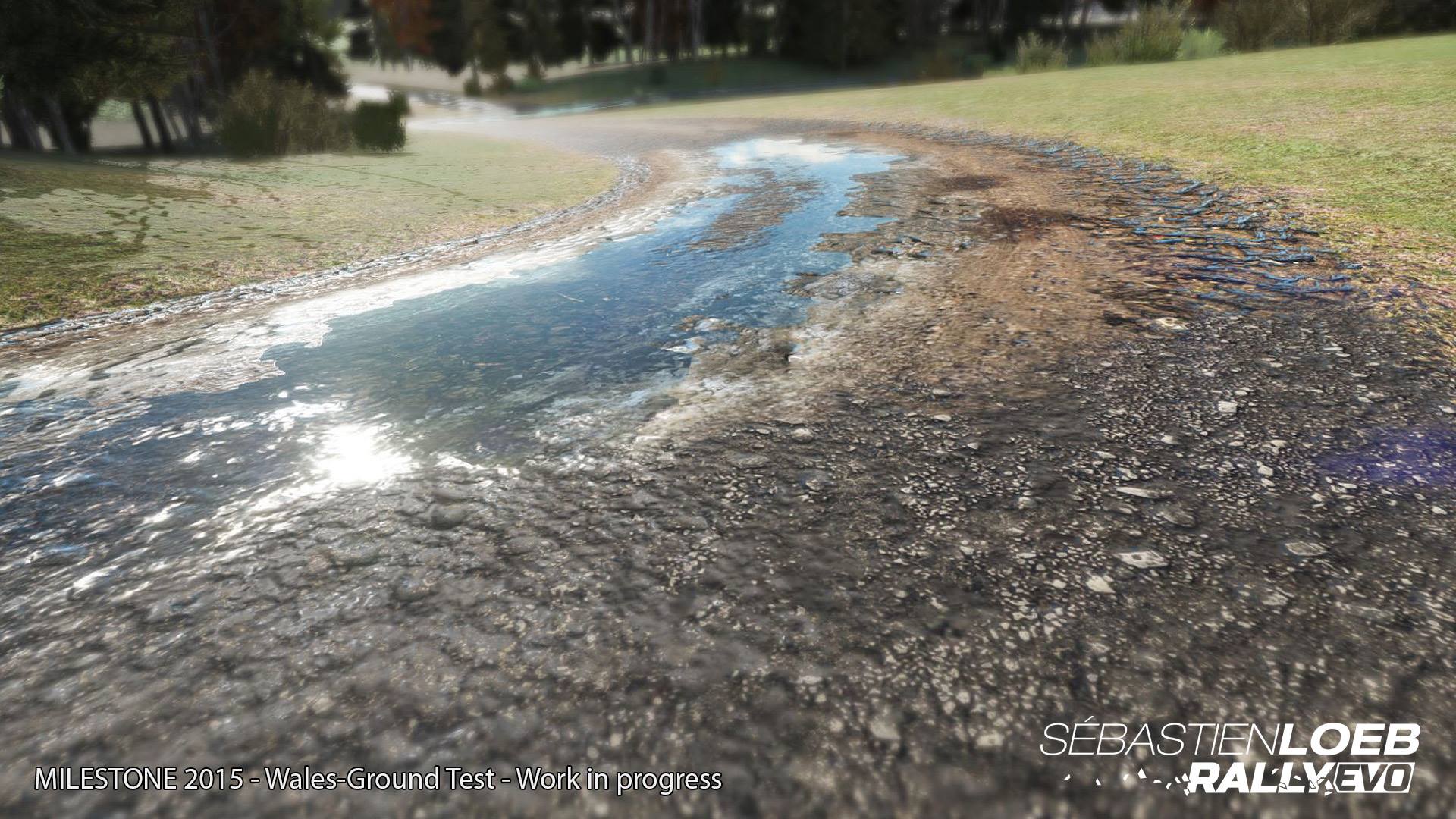 Having said that, early indications at least show that Milestone's graphics engine has come a long way since their early WRC days, particularly with the way the lighting reflects in the puddle in one screenshot.
Sébastien Loeb Rally Evo will be powersliding onto PS4, Xbox One and PC sometime this Autumn where it will compete head-to-head with WRC 5.