Following from last month's announcement that a film adaptation of Need for Speed is in the works between Electronic Arts and Dreamworks, Act of Valor director Scott Waugh has now been offered to direct the project.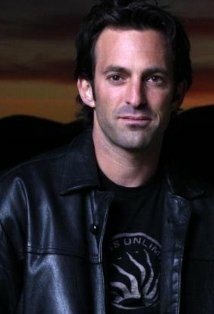 While the Navy SEALs war film Act of Valor stands as his feature-length directional debut, itself almost like a rowdy homage to Call of Duty complete with sick-inducing POV shots, a quick trawl on his IMDB page reveals some promising automotive pedigree.
Scott was previously the president for Stunts Unlimited, a stunt organisation whose film credits include Bad Boys II, Speed, Talladega Nights and XXX – all of which contain varying degrees of automotive action. Under Scott's leadership, Stunts Unlimited received three consectuive Emmy awards for Best Stunt Coordination, so we can at least expect the Need for Speed film to deliver on the action front.
Rumours indicate that Need for Speed's theatrical debut will take on a Fast and Furious vibe akin to the Underground seriesof the Need for Speed games, an era which revolved around night time street races, poster babes and barbaric body kits.
This seemed surprising at first given that last year's The Run smelled distinctly like a boom-smash-boom Michael Bay film (the man himself even directed the above video), but with the Fast and Furious franchise branching off into the heist genre in Fast Five and the upcoming sequel, the tenatively titled Fast and Furious 6, next year, Need for Speed seems a likely candidate to fill the cinematic street racing void.