News

SBK15 Official Mobile Game speeding onto iOS and Android late June, out now for Windows Phone
News
With the release of Milestone's Ride and MotoGP series, we've seen a recent resurgance in bike racing games. Before reclaiming the MotoGP license, the Italian developer also used to handle the SBK game series until 2011 with the release of SBK Generations.

Since then, Digital Tales have reigned the rights to the SBK license, developing the successful SBK mobile game series. The Italian outfit is well versed with mobile bike games too, having worked on previous MotoGP games and Ducati Challenge. Last year saw the release of the crowdfunded SBK: The Official Mobile Game, which was highly successful with over 4.5 million downloads. inevitably, a sequel is due to follow this month in the form of the equally imaginatively-titled SBK15 Official Mobile Game.
As you would expect, SBK15 will feature all the tracks and bikes from this year's Superbike World Championship, all of which have been faithfully recreated with SBK15's realistic 3D graphics engine which also features dynamic lighting. Adding to the authenticity, Digital Tales are promising "life-like sound effects" and an advanced physics engine, with a bike handling model that is said to have smoother response based on player feedback for SBK14.
https://youtube.com/watch?v=IbcbMfYCNB0%3Flist%3DPLNbECPTiiv5sHtpTVzloXaYp8wwsWgTgg
SBK15 is due to speed onto Android and iOS devices later this month, but is already available to download now on the Windows Phone Store for $2.99. Interestingly, cross-platform compatibility is supported between Windows Phone and iOS devices, but no word if this will also be available for Android devices.
"We are really proud to have SBK15 released first on Windows Phone Store. Microsoft's commitment to support developers by offering solid and reliable technology solutions allows the flexibility to meet any specific need in any area, especially in a constantly evolving market such as gaming," said commented Fabio Santini, Developer Experience and Evangelism Division director of Microsoft Italia. "Games are a promising business and can definitely take advantage of strategic Cloud Computing. Digital Tales' experience proves Microsoft Azure's scalability and interoperability – leveraging Azure for SBK15's multiplayer functionalities allowed unlimited scalability and excellent performance, regardless of the user base".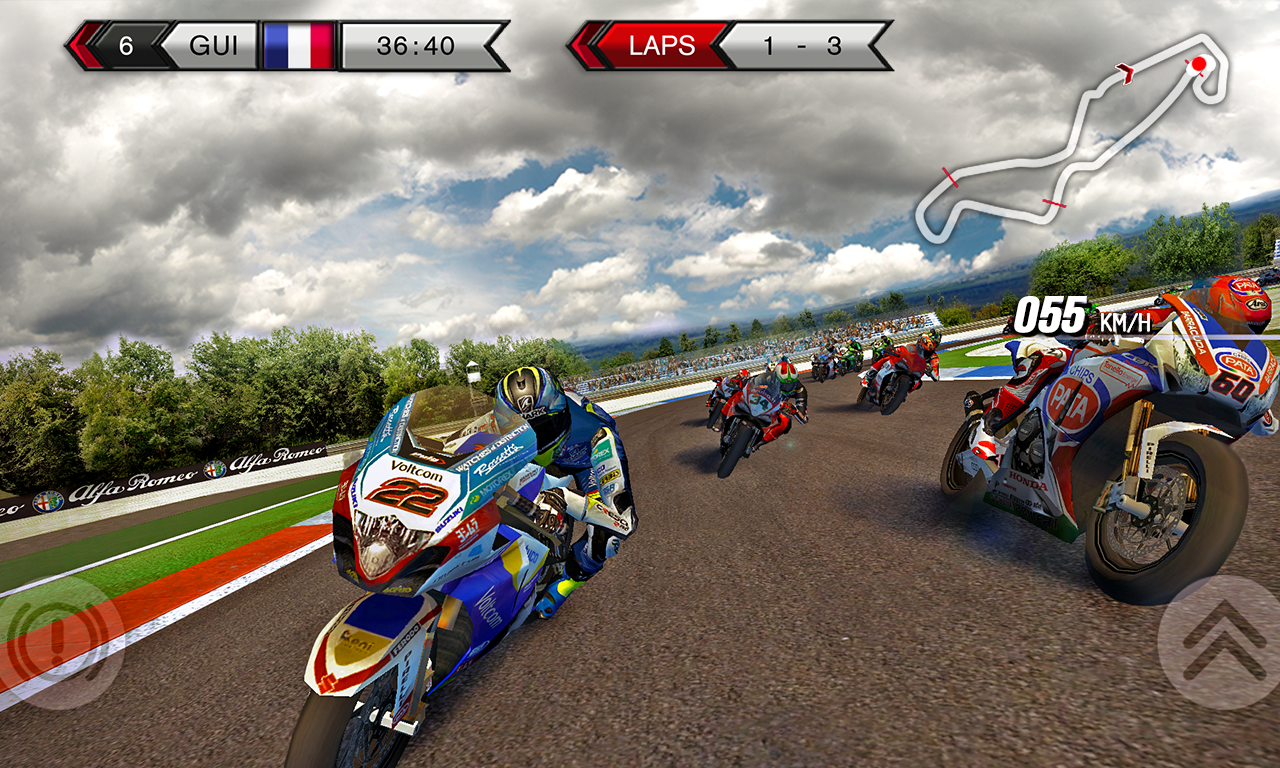 "Not only are we excited about this collaboration with Microsoft and proud of their decision to support the SBK15 launch on Windows Phone Store, but we are definitely not stopping here – we hope we will soon bring new content to the Windows platform and we are currently looking forward to Windows 10" added Giovanni Bazzoni, CEO of Digital Tales.
Overall, SBK15's physics and visuals look pretty sophisticated for a mobile game, although how that translates to a touch device remains to be seen.
Will you be lapping up SBK15?