After a year and a bit of speculation and potential bidders coming and going, there is a future for the brand that is Saab. Thanks to some very wealthy and ambitious investors, the Swedish brand will live on.
Despite being laden with nearly two-billion Sterling Pounds worth of unpaid debt, the new owner – a company called National Electric Vehicle Sweden, itself a subsidiary of a much larger Sino-Japanese corporation – is confident that it can turn the brand's fortunes around.
The officials at NEVS seem to be quite confident that they'll be able to succeed where previous owners Victor Muller and General Motors failed, and end up building up a Saab that isn't purely reliant on a parent company for support. And, to be fair, they do seem to be quite serious about it.
After all, the man heading NEVS is the same person who used to run the commercial vehicles and trucks division at Saab's compatriot company Volvo. NEVS has also bought the rights to most of the Saab business (though the parts division will still be run by the Swedish National Debt Office), and it appears to be rather committed to relaunching Saab as a maker of battery-powered electric cars.
There is, though, a bit of scepticism regarding this 'vague' description of a business plan – after all purely electric cars have yet to become a truly credible alternative to petrol and diesel power, and although petrol-electric cars such as the Fisker Karma have been relatively successful, the incredibly recent launch of the more 'family-orientated' Vauxhall Ampera and Chevrolet Volt means it's too early to tell if such a means of propulsion is a viable means of transport eithert.
The future of the electric car market is also quite uncertain at this moment in time as well. Although companies such as Renault and Nissan are committed to a 100% electric future, there are other manufacturers offering us different ways in order to wean ourselves off of fossil fuels, such as Honda's idea of utilising hydrogen fuel cells, and it's quite risky hedging your bets on an EV when there's no clear winner at this stage.
Still, it's safe to assume that NEVS will alter its strategy as things progress, and considering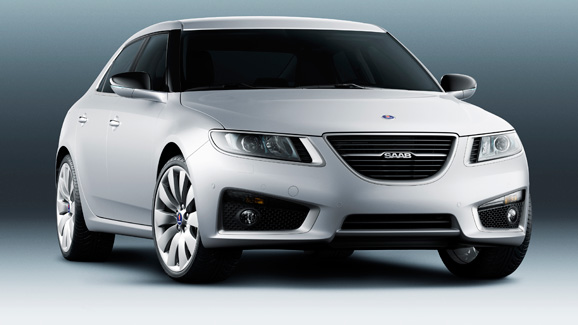 that Saab is now backed by a business with, we're guessing, a vast reserve of money at its disposal (according to sources, NEVS was set up purely so the firm could end up buying Saab), it's safe to assume that it'll keep the Scandinavian brand going until it starts making money. It's worked for Indian giant Tata when it acquired Jaguar and Land Rover a few years ago, and it's presumably what the Chinese owners of MG are doing as well.
And let's not forget that what quite a few thought was an impossible feat has actually been achieved: Saab has been resurrected, and has the potential to stick around for a bit longer this time around.
Whether or not it'll be a worthy revival is anyone's guess at this stage. Insiders are suggesting that, if all goes according to plan, we'll see the first car to come out of this new Saab sometime in 2014, and although it's being heralded as a 'new era' for the Swedish company and electric cars, it's all still a bit uncertain at this stage.
But let's rejoice in the fact that one of the last idiosyncratic "we're gonna be doing this our way" car companies is back from the dead, and we wish it the utmost best of luck under this new ownership.