It appears the Gran Turismo racing game series is linked to a currently under-wraps Bugatti project.
Though no official announcement has been made at time of writing, the brand's ties to the next Bugatti model (whether a design study or production-ready supercar) appear to have been teased through a picture uploaded on the official Bugatti Facebook page.
In the '#imageEBugatti' teaser photo (shown below), the 'Gran Turismo' logo can be clearly seen on the overalls of the pit crews – implying this new Bugatti will focus more on the brand's motorsports heritage, rather than its modern day status as a hypercar manufacturer.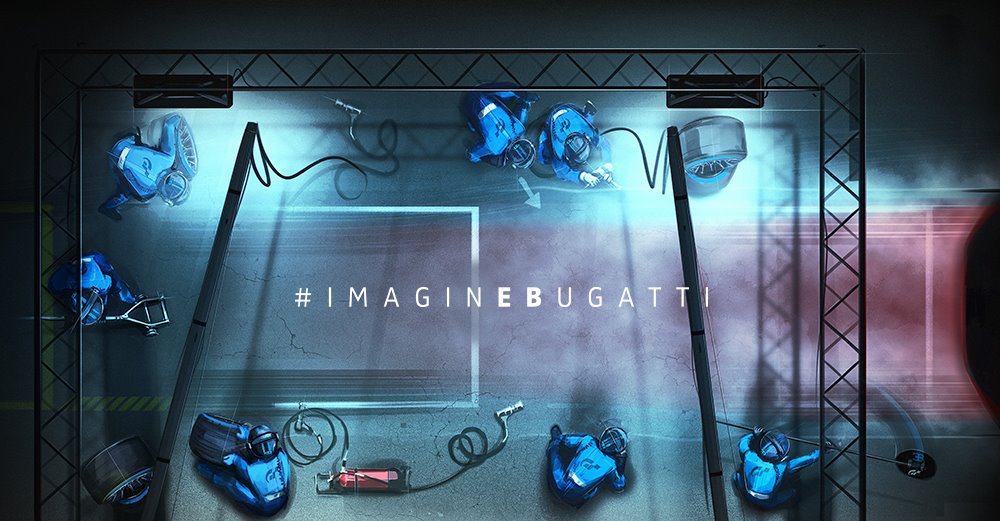 With the Vision Gran Turismo initiative still ongoing, it's most probable that all of this points to Bugatti being a participant in this innovative programme. Though Bugatti hasn't been officially announced its involvement in the concept car operation, it's worth pointing out that four of the 28 brands creating Vision Gran Turismo concept cars are part of the Volkswagen Group (Bugatti was bought by Volkswagen in 1998).
Given Bugatti is already promoting the #imaginEBugatti venture, it's expected that more information on this mysterious venture will be disclosed in the near future.
Support Team VVV on Patreon: www.patreon.com/TeamVVV