Ruf's CTR3 mid-engined super sports car makes its Project CARS debut, in this week's build update for the closed beta racing game.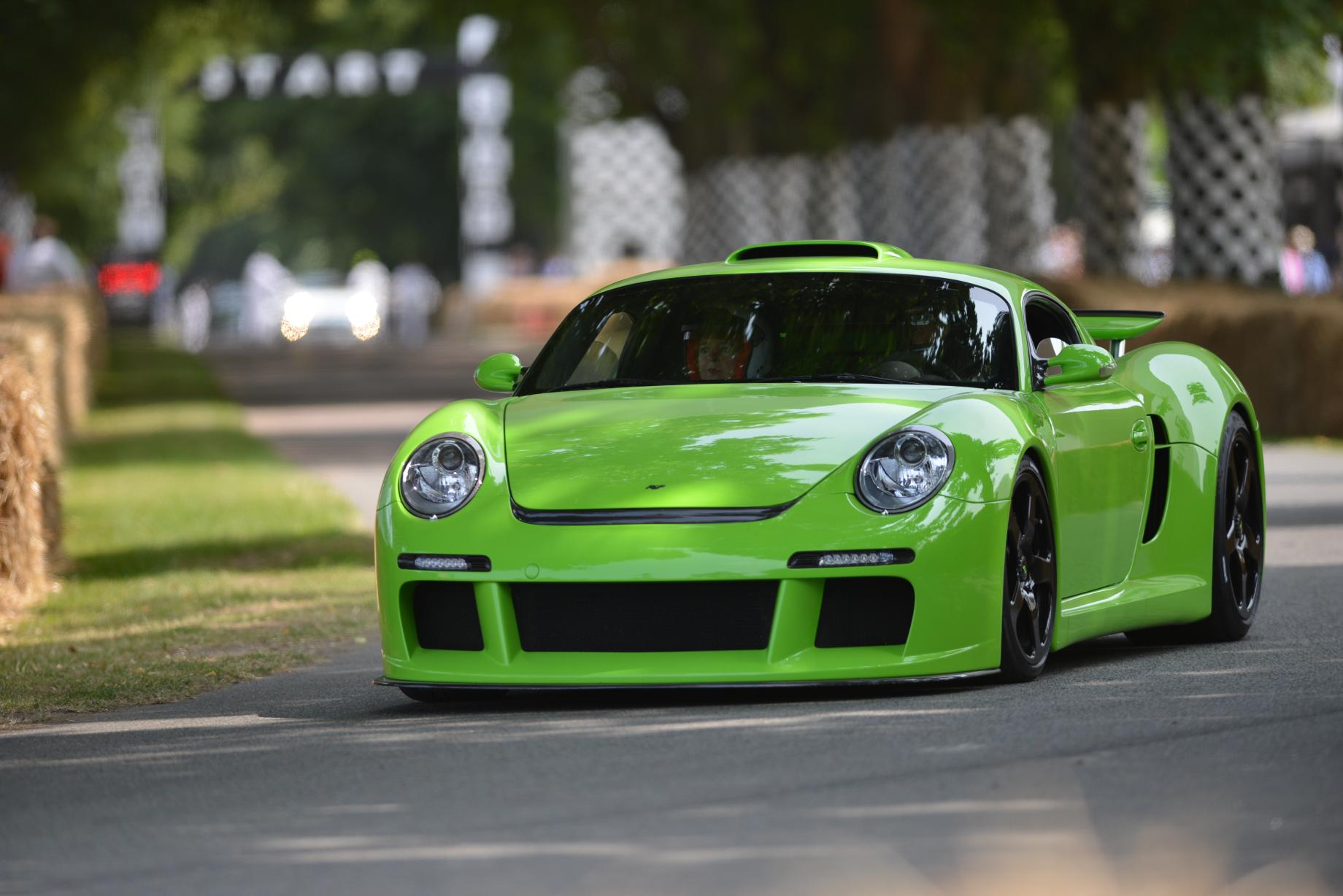 Current crowd-sourced members of the Project CARS community will, as part of Build 668, get to drive an early version of Ruf's current flagship road car model in the game.
With the inclusion of the CTR3 in Project CARS, half of all the Rufs that will appear in the racing game upon release (as part of the licencing deal) are now in active builds of the game – the first, the Ruf RGT-8, has been in the pCARS beta since Build 417 was released in March last year.
Project CARS Build 668 also brings with it several new features and fixes to the in-development title, which have been detailed in the list below:
Build 668 Patch Notes
Next-Gen:
Fix for compiler error
PS4: Adds support for rendering mip-maps 6 faces at once or 1 at a time
PS4: Adds support for single face mip-map generation on cube maps. Also fixes bug on generating all faces at once and not setting the blend state correctly.
x64:
Render:
More control variables based on Feedback for the screen drops
Audio:
New scrub and skid sounds. A new model with separate sets for both slicks and semi-slicks, shuffled event play mode so we don't always hear the same scrub and skid sounds everytime!
GUI:
Adding select to kick player callback to the ingame lobby players list.
Connecting the new main menu lobby voting mechanisms for WillS to hook up.
Backing out accidental changes to the InGame version of the lobby, to be moved to the Menu version of the lobby.
New functionality and applinks for in-game lobby voting system to be hooked up by WillS.
New Accolode Achieved popup added
Fixed overlapping text on HUD
Radical SR3/SR8: Added Radical badges and names
Applink missing from the Resume button allows you to resume the start point of the last session you were in once again.
AI & Pitstops:
AI can exit garage, using a feeler / raycast system to see walls and avoid hitting them
Fixed up pit engineer final lap strings
GT pitstop sequence re-ordered (1.Refueling, 2.Wheel maintenance)
Multiplayer:
Added regular resync of synchronised race time and app timer in MP race.
RestartSynchronization now remembers sync status if the node has been previously synchronized. If host then migrates to such node, it will revert back to previous timesync results, rather than completely disconnecting because the sync info has been forgotten.
Fix for aries multiplayer crash
Physics:
Fix to restrictor size setting and first pass at turbo wastegate
Further multiplayer turbo fix
BAC Mono: New brake fade tech, engine stalling, revised ARB and dampers, unique tire components for easy changes in the future
Ginetta G40: Reduced engine braking
Vehicles:
RUF CTR3: Preparations for first export, selection sets created, added countless features, etc.
Sauber C9: New export with cockpit textured
Caterham R500: Camber baked into suspension animations
Caterham Classic: Baked in camber to suspension animations
Tracks:
Eifelwald: Lofted missing armco, fixed various CSM issues, fixed floating cars, trees
Loire: Added textures for a15 – small huts
Oulton Park GP: New Export
Known issues:
Multiplayer – DO NOT PRESS THE LOBBY OPTION when pressing ESC during a online race.
x64 Known issues: