Think you're a hardcore Assetto Corsa fanatic? Then you need this: the Rseat RS1 Assetto Corsa Special Edition.
The Assetto Corsa-branded racing seat comes as part of a recent partnership between developers Kunos Simulazioni and Bulgarian racing seat maker RSeat, and comes complete with a black and red colour scheme to match the game and an embossed Assetto Corsa logo. Because nothing shows your fandom for an acclaimed PC racing simulator than a racing seat with the game's logo stamped on it. Naturally, you'll also get a full copy of the game bundled with it.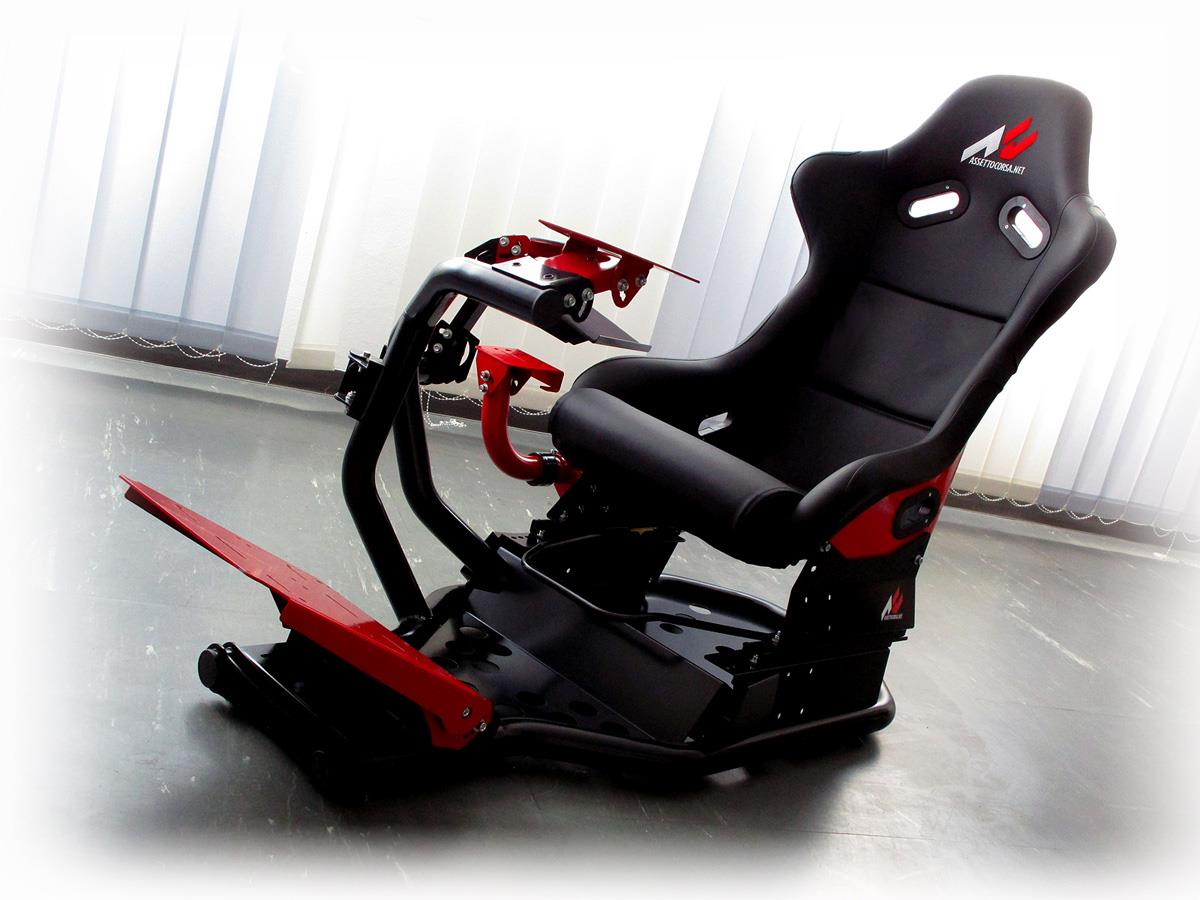 The RS1 is the latest seat to be released by RSeat allowing you to build your rig up to your own specification, from a Basic rig up to Full motion, as it fully supports D-box motion rigs.
The Assetto Corsa Edition ships with the following specification:
Shifter mounting plate for Fanatec clubsport shifter
Thrustmaster TH8RS / TH8A and Logitech G25/ G27
Keyboard and Mouse tray with red mouse support and red plastic inserts
Black synthetic leather with embroidered ASSETTO CORSA logo
Seat support with ASSETTO CORSA stickers on each side
Bucket seat with fiberglass painted in gloss red
Wheel plate support red
Shifter support red
Pedals plate red
Assetto Corsa racing game* (*Steam version, a Steam account is required)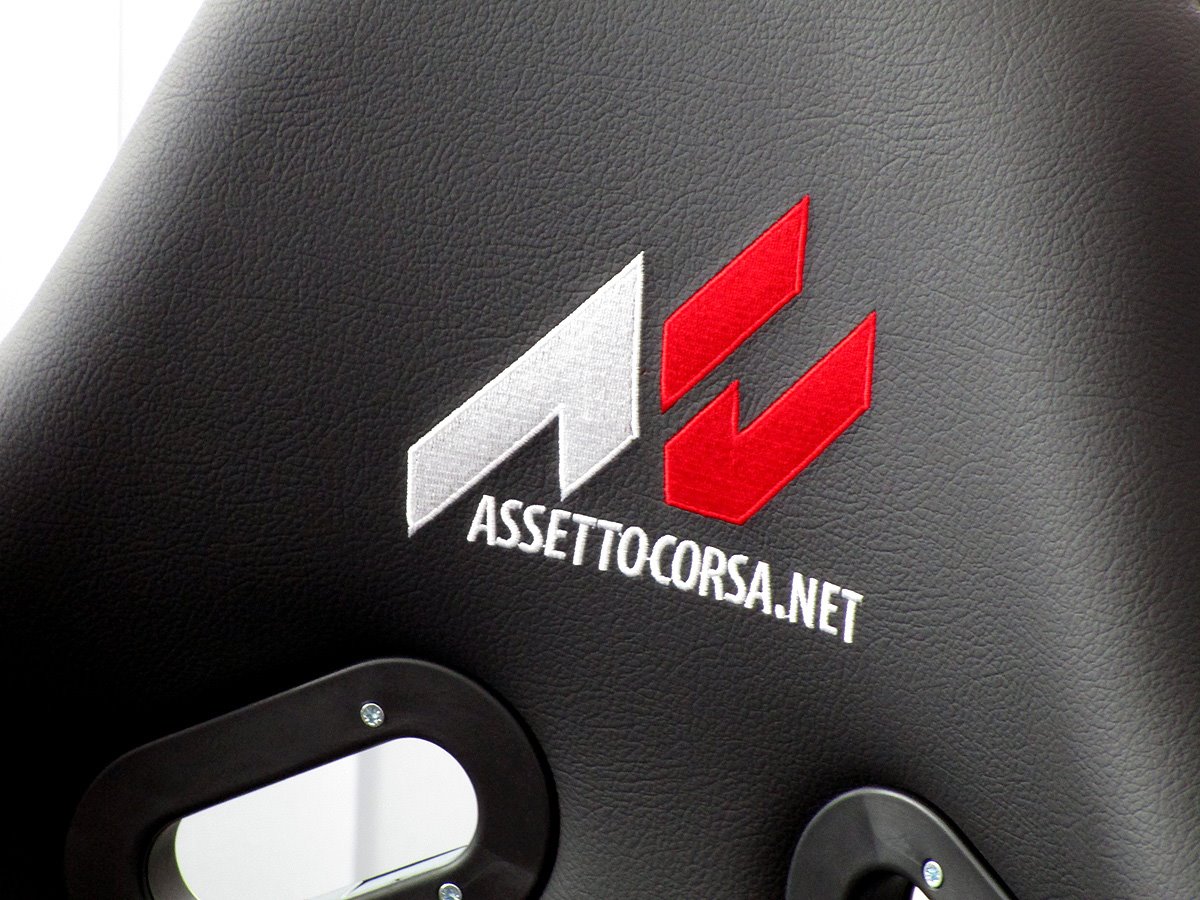 As with most high end racing rigs, you can expect a hefty asking price: the RSeat RS1 Assetto Corsa Special Edition is availble to order for 874.80€ on RSeat's website.
While you mull over that, here's all the specifications for the RSeat RS1 to help you justify the expenditure:
Features
Support PC, PS3, XBOX
Footprint dimensions: L/W/H 1300-1480 mm. x 688 mm. x 1100 mm. (51.2" – 58.27") x 27.1" x 43.3"
Fully adjustable seat
Fully adjustable pedals support
Fully adjustable wheel support mount
Ultimate stability at any point of the rig including wheel mount, pedal plate, seat and gear shifter.
Applicable for users from 150cm (4'11″) up to 200cm+ (6'67″+)
Seat carry weight up to 130kg (286 lbs)
No wheel deck or pedal plate wobble!
Modular design allow to install upgrades if needed later on
Very quality materials used.
Seat is highly wear resistant
RS1 Level 1 comes with seat sliders and Gear shifter included.
Made in EU.
The Seat
Seat shell made of composite materials and finished in gloss black.
Leather comes in 3 color options (White, Black and Red)
RS1 Allow to recline the entire seat ±4°
Seat sliders allow to adjust it front-backwards ±90mm (3.54inch)
Highly wear resistant suitable for game race centers.
Chassis
Made of Laser cut carbon steel and cnc bended round tubes.
Comes in two color options (Black matte or White matte powder coat paint).
Frame step on the ground by 4 adjustable legs (37mm diameter each).
Total height (with the seat): 1100 mm (43.3")
Total width: Rear: 688 mm (27.1")
Lenght: 1300 – 1480 mm. (51.2" – 58.27")
Pedal plate width 350 mm. (13.78")
Pedal plate adjust from full flat up to 60°
Whell mounting plate allow to adjust height of the wheel ±8 cm (3.15")
Slide pedals front-backwards ±90mm (3.54inch)
Net weight: 42 kg (92.6 lbs)
Gross weight 50 kg (110.2 lbs) The RS1 with the packaging.
Box dimensions L/W/H 118cm x 67cm x 62cm (46.45" x 26.38" x 24.41")
Color Options
Frame: Black matte or White matte
Seat Cover: Black, White, Red
Hardware
All tools and screws to attach your Wheel, pedals and shifter are provided.
Detailed assembly instructions.
24×7 Support